Sexually Abused as Children
Sexually Abused as Children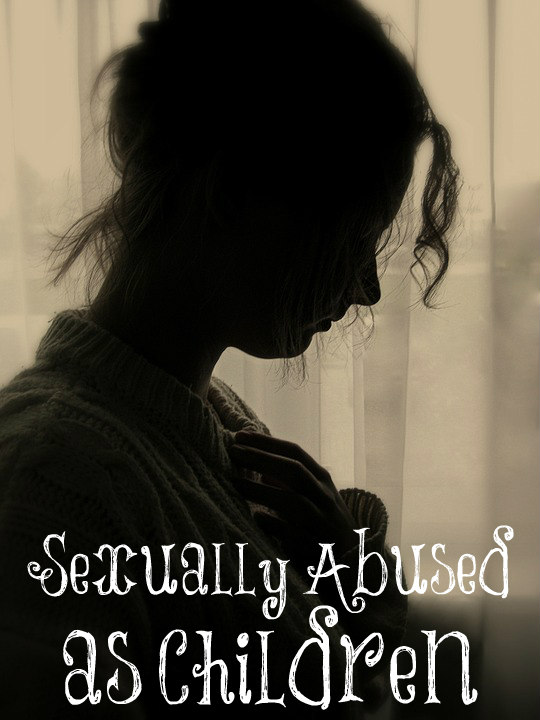 "Lori, could you please write a post for women who have been sexually abused as children? How to cope and/or heal from it? Are they still considered virgins? I love your page and appreciate your biblical teachings. God bless you!"
It's a sad thing that I have to even write about this but it is way too common, especially as our culture becomes more and more sexually depraved. Recently, I have been finding out more and more about the human sex trafficking going on in our country and it is beyond tragic. I have heard that all great civilizations have been destroyed from within and the sin? Sexual depravity. Example: Sodom and Gomorrah. Once societies kick out God, every man does what is right in their own eyes and wickedness increases. The children are harmed the most.
Before I begin, I want everyone to know that I am no expert in this area. I was never sexually abused as a child. I have never had close friends that were but I do know of a few young women who were. I am going to simply give my advice from what I know.
God can transform anyone. No one is beyond His transforming power. The moment you believe in Jesus Christ, all of your sins, past and present, are forgiven and  you are a brand new creature in Christ. All of the past pain and harm done to you was nailed on that cross. The hard part is believing it. None of us get through life without some pain, suffering, and sorrow. Most of us have experienced great pain from others but there is healing to be found in Jesus Christ. Your past NO longer need define who you are!
The one thing I encourage women in this situation to do is to listen to Michael Pearl teach through Romans. This book in the Bible is life changing! You will find out exactly what happened on that cross and what Christ accomplished for you. You will understand that you have been freed in Christ! If you want to get to the heart of Romans, go to Romans 6 and listen to it through Romans 8 until you believe it to be true.
Michael Pearl preaches in prisons often. He preaches to drug addicts, murderers, pedophiles, and to men with all types of deviant behavior. He has seen men completely change once they have heard the Gospel and understand exactly who they are in Christ. This is the most freeing thing to hear and believe, women!
Women who were sexually abused as children have a good possibility of carrying scars into marriage. The more you learn about your new life in Christ and the transforming, healing power of Him, the more prepared you will be for marriage. No, a woman in this situation is not technically a virgin IF a man had intercourse with her, but it was taken away by force and not by her own will. There is a HUGE difference in her situation. She was a victim at the hands of an evil man, yet she needs to learn to not hold any bitterness towards this man but instead find healing in Christ Jesus because bitterness defiles many (Hebrews 12:15).
If any of you were sexually abused as children, please feel free to add any input and encouragement to those who have gone through what you have gone through. Thank you.
But whoso shall offend one of these little ones which believe in me, it were better for him that a millstone were hanged about his neck, and that he were drowned in the depth of the sea.
Matthew 18:6