Shameful For Women to Speak in Church
Shameful For Women to Speak in Church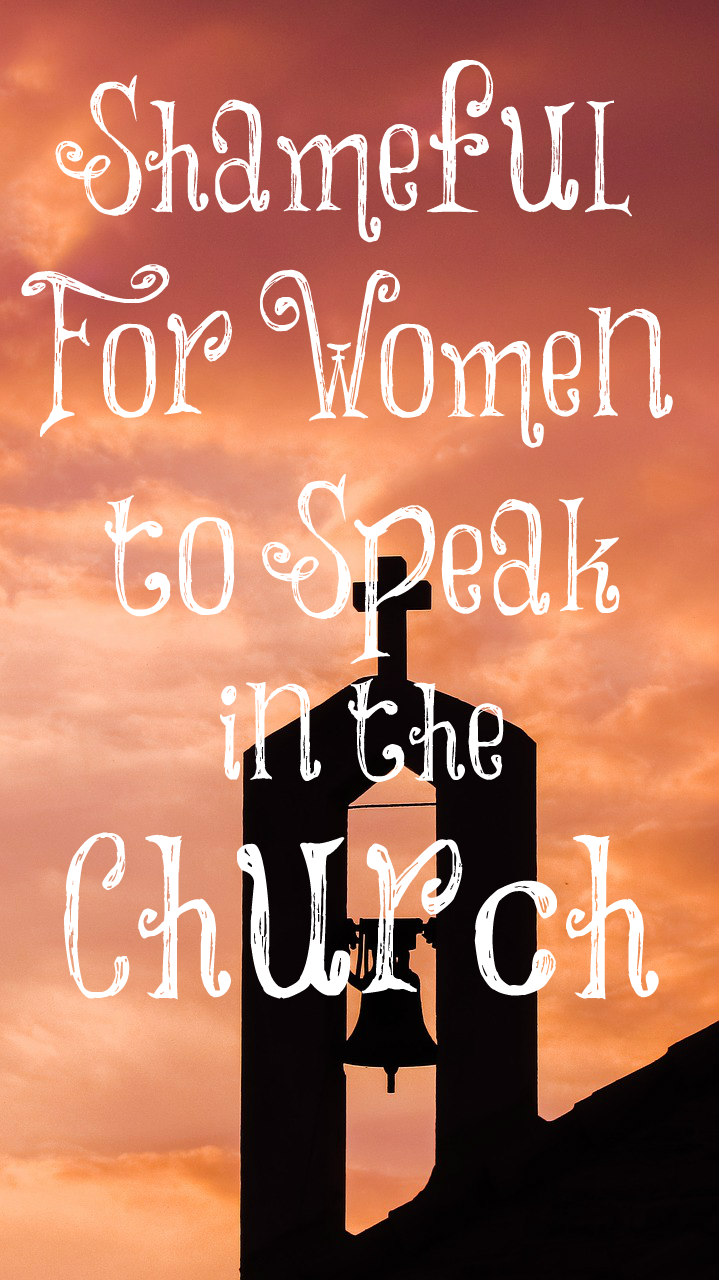 Women today want to speak in church. I know this because whenever I write anything on this topic, I have a lot of women telling me that I am wrong and they use a few verses to try to prove it. I shared this on Facebook a few months ago: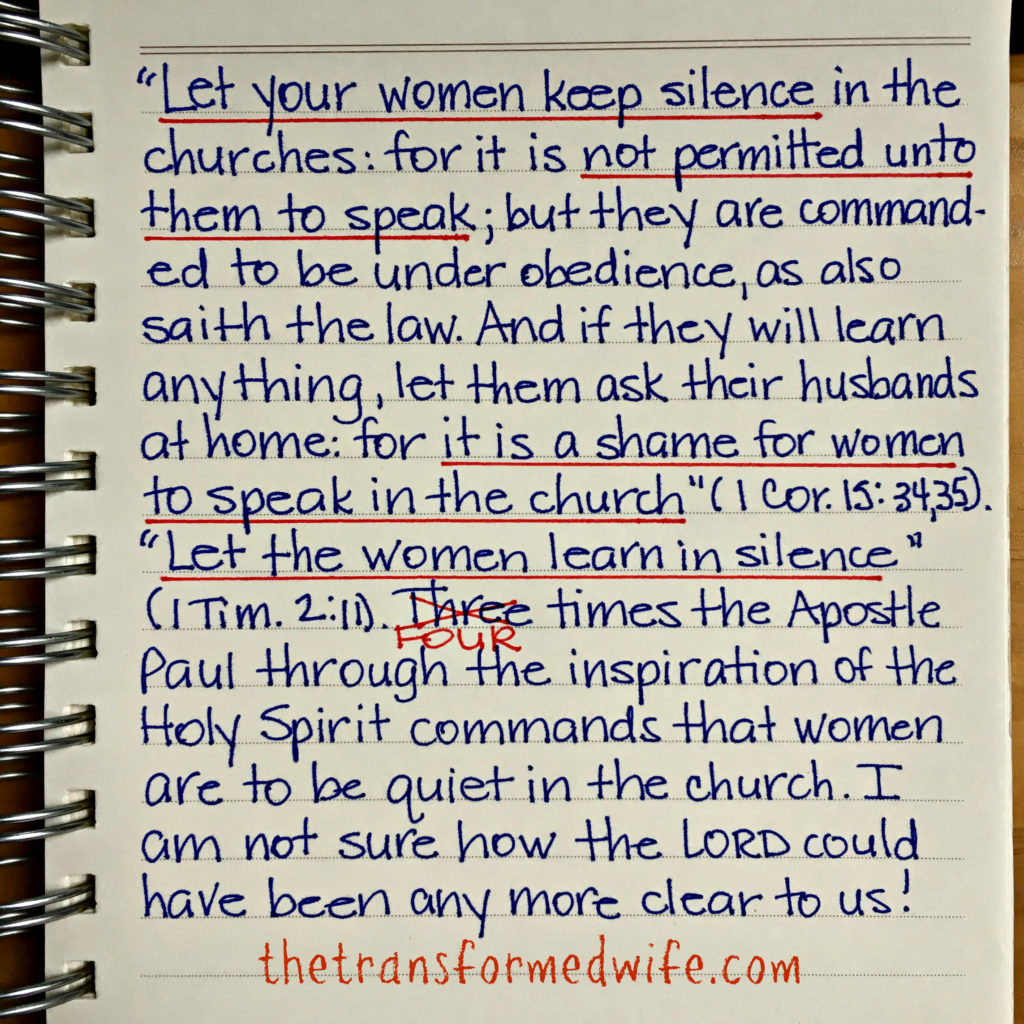 A woman brought up this verse to refute what I shared. But every woman that prays or prophesies with her head uncovered dishonors her head: for that is even all one as if she were shaven (1 Corinthians 11:5). Apparently, women hate the thought of being quiet in church. (I have written about this topic before but women continue to take it out of context or read something into it that is not there.)
Gill's Exposition of the Entire Bible has become my favorite commentary and this is what he had to say about this verse. "But every woman that prayeth or prophesieth,…. Not that a woman was allowed to pray publicly in the congregation, and much less to preach or explain the word, for these things were not permitted them: see 1 Corinthians 14:34 but it designs any woman that joins in public worship with the minister in prayer, and attends on the hearing of the word preached, or sings the praises of God with the congregation, as we have seen, the word prophesying signifies, with her head uncovered."
The main point of 1 Corinthians 11 is stated in verse 3: But I would have you know, that the head of every man is Christ; and the head of the woman is the man; and the head of Christ is God. It's not so much about wearing a piece of cloth on your head or having long hair or not since in verse 16 we are told, But if any man seem to be contentious, we have no such custom, neither the churches of God. It's about God's created order; man is head over his wife and the wife should live in subjection to her husband.
God doesn't contradict Himself. By instructing women to be silent in the church four times and to be in submission to our husbands many times, He has made His will clearly known to us. Either you take Him at His Word of you try to find ways to disobey Him by making up your own rules. It's your choice.