Moving Away With Your Husband
Moving Away With Your Husband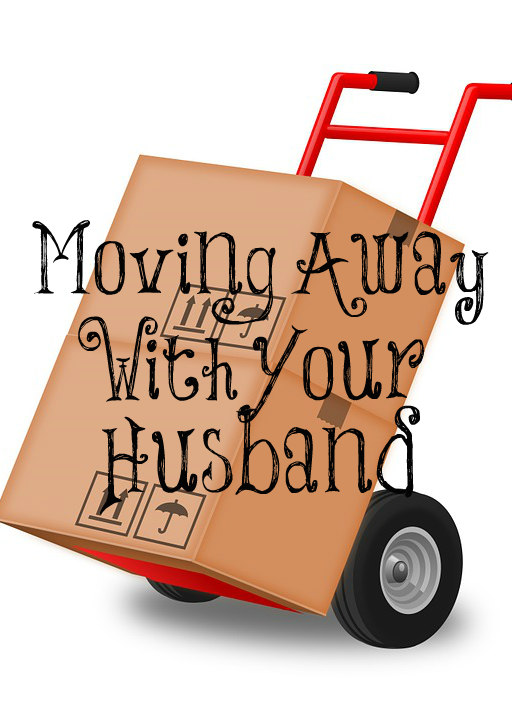 If your husband was offered a great job across the country would you be willing to go with him? Chris Christie, the Governor of New Jersey, "maintained that he would have landed a top White House job if only his wife would have let him." It reminds me of a husband of a friend of mine who was giving a speech and mentioned that he was offered a great job up in San Francisco but his wife told him if he took that job, she wasn't going.
A month after I was born, my mom moved far away from her home, relatives, and the city she had lived in her entire life to go to California with my dad for his medical schooling. She never gave a second thought of whether or not to leave her family behind to be with her husband. My youngest daughter has done the same thing with her husband and both of my daughters-in-law with their husbands. They go where there husbands go. This is what godly wives should willingly do.
There are women in the chat room who have left their family behind to go to another state. One woman shared how nervous and frightened she was about moving, then another one shared with this woman her experience of moving away from her family.
"A year ago, my husband accepted a job in another state. It was somewhere new, where I would not know anyone and I would be leaving all my family and friends way behind. I didn't want to go. I cried. I was scared and sad. I secretly hoped he would change his mind but he didn't.
"Fast forward to today, I am glad he went through with it. I love being here! I didn't think I would. I honestly cried the first two months of living here only because I wouldn't let go of thinking about what I lost back at home. I was being pretty selfish.
"But now, I love it! I'm still new and don't know my way around perfectly yet but I'm learning. Best of all, we have found the greatest church. The only people I know here are the people that go to this church and that's okay. I love them so much!
"It's strange but our lives are so much richer and blessed since we have lived here. And although I still miss family and friends that I don't get to see but maybe once a year, I would never leave where I am. I don't want to go back.
"I'm so thankful God made my husband the head of our home. While I was fighting God on this move, my husband was obeying Him. Had it been left to me, we would still be back in our old home state and I wouldn't have ever met the wonderful people and the rich gospel-filled church we go to now. I'm thankful my husband listened to God and not me.
"Trust God. Read Lindsay's article (it helped me so much) and get your mind fixed on a new adventure. Life is about change. We can never fully grow in God if we stay caught in our comfortable and happy lives. He likes to shake us out of our comfort zones. Sometimes, He will use moving to a strange place as a way to shake us and cause us to grow more like his Son.
"Moving away with your husband may be giving you an opportunity to do just that. Embrace it! Being scared is okay but don't be selfish about what you will lose…think about what God is going to bless you with instead."
As godly women, we go where our husbands go since we were created to be their help meet, they are the head over us, and we are called to submit to their leadership. It's this easy. He is the provider and protector and often this means he has to go where there is work. Trust him but more importantly, trust the Lord.
Look at Sarah. God told Abraham, "Go forth from your country, and from your relatives and from your father's house, to the land which I will show you" (Genesis 12:1) and Sarah followed. "Sarah was an intelligent and capable woman. But when she married Abraham she made a decision. She established as her mission in life the task of helping her husband fulfill God's purposes for him. That was not weakness. It was God's will for her life: true biblical submission."
For after this manner in the old time the holy women also, who trusted in God, adorned themselves, being in subjection unto their own husbands: Even as Sara obeyed Abraham, calling him lord: whose daughters ye are, as long as ye do well, and are not afraid with any amazement (fear).
1 Peter 3:5, 6