She's Never Had Sex to Make a Baby
She's Never Had Sex to Make a Baby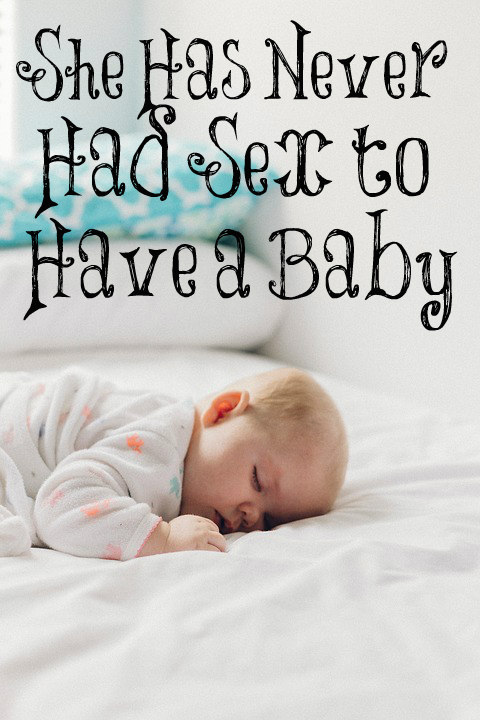 "And most people don't have sex to make a baby. I have *never* had sex to make a baby. I have sex to have sex. End of story. If everyone had sex to make a baby, birth control and abortion would be obsolete (and sex would be terrifyingly sad)." (Stephanie Williams on Twitter) This is a sad commentary on women today. She has never had sex to make a baby. She's thankful for birth control and abortion so she can continue to have sex without making a baby. This is exactly what many of the founding feminist leaders wanted. Detach women as far away as possible from God's design for them.
"You couldn't have a Sexual Revolution until you could break the bond between sex and procreation. Until the 1920s, not one church affirmed the morality of birth control. Abortion, birth control, and court decisions soon paved the way to change this" (Albert Mohler). Unfortunately, now most churches have gone along with the "sex without babies" mentality and fully support birth control. It's rare you find a couple who gets married and then pregnant on their honeymoon. No, this isn't responsible many will say. "They need to wait a few years to get to know each other and enjoy life."
I love watching the show "Counting On" with the older Duggar children. It's like a breathe of fresh air in this wicked culture. Most of the older children are married and having children. I love watching the way the wives look and act towards their husbands. I love that they welcome children into their lives as soon as they get married. I love that the women are home full time with their children. This is the way it used to be just a few generations ago. Now, they are mocked and scorned for living out biblical womanhood.
Sex is for pleasure in marriage and it is for making babies. It's not for fornication and adultery. It's not just sex to have sex. Yes, God made it enjoyable but He intended for us to welcome children freely into our lives. I have almost eleven grandchildren and I can tell you that they all bring so much joy and happiness into our lives. I love seeing my daughters and daughters-in-law with their babies and children.
Stephanie, sex would not be terrifyingly sad without birth control and abortion. It would be amazing! Most generations that have ever existed have lived without birth control and abortion. When couples got married, they knew they would most likely be parents soon. There was no option of not having children. Children were valued back then. My grandparents would be horrified to see how children are being treated today.
If a woman doesn't want her baby, she can have it slaughtered in her womb and it's even celebrated. If a woman doesn't want to be the one home raising her children, she can put her baby in daycare then government-run schools and have strangers raise him/her for the rest of their childhood. If the mother wants her boy to be a girl, she can turn him into a "girl" and cause untold physical, mental, and emotional harm upon the child.
When birth control was introduced in America, the churches taught against it because they knew the long-term consequences would be horrid and they are. Children are the least valued people in our culture. There are signs made to say, "The future is female." All women care about is themselves and their rights. Let's not fall for their trap, dear women. Let's make life all about the Lord and His will for us.
Finally, Stephanie, sex is actually a LOT more fun when not using birth control but instead trying for a baby. Remembering to take a pill every day that causes you not to ovulate (the time when a woman enjoys sex the most) with multiple negative side effects, or a diaphragm which is uncomfortable to put in and filled with toxic ingredients which cause cancer, or condoms which greatly diminish the pleasure of sex all don't make sex better. You're the one missing out! It's actually Christian women who have the greatest sex lives and the reason is that they are in a life-long committed relationship to the man they love and hopefully, not trying to prevent having babies but enjoying the process of making them!
I will therefore that the younger women marry, bear children, guide the house, give none occasion to the adversary to speak reproachfully.
1 Timothy 5:14