Should Women Be Police Officers?
Should Women Be Police Officers?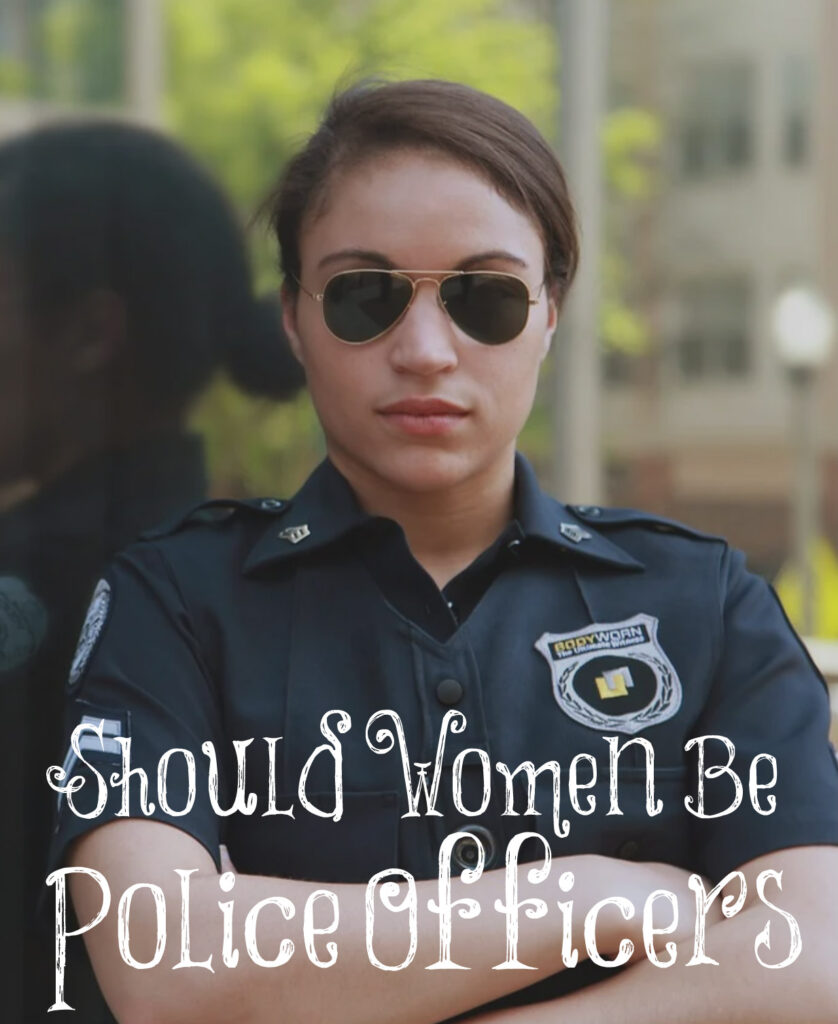 A woman asked John Piper if it was okay for women to become police officers. He answered her here. I will give a few comments from his article and then respond.
"And here's my conviction: to the degree that a woman's influence over a man — guidance of man, leadership of man — is personal and directive, it will generally offend a man's good, God-given sense of responsibility and leadership, and thus controvert God's created order. To an extent, a woman's leadership or influence may be personal and non-directive, or directive and non-personal. I don't think those would necessarily push the limits of what is appropriate.
"That's my general paradigm of guidance, and you can see how flexible it is, how imprecise it is, so let me give some examples. A woman who is a civil engineer might design a traffic pattern in a city so that she's deciding which streets are one-way, and therefore she is influencing, indeed controlling in one sense, all the male drivers all day long. But this influence is so non-personal that it seems to me that the feminine/masculine dynamic is utterly negligible in this kind of relationship.
"On the other hand, a husband and wife relationship is very personal, and hence the clear teaching of the New Testament that the man should give leadership in the home, and that she should give glad partnership in supporting and helping that leadership come into its own.
"On the other hand, some influence is very directive, and some is non-directive. For example, a drill sergeant might epitomize directive influence over the privates in the platoon, and it would be hard for me to see how a woman could be a drill sergeant — 'hut two, right face, left face, keep your mouth shut, private' — over men without violating their sense of manhood and her sense of womanhood."
I agree with him for the most part. I would have liked for him to clearly state that a wife isn't into "partnership" but is called to be a help meet (helper suitable for her husband) and live in submission to her husband. He watered that down too much in my opinion. He is way too soft on male and female roles. Voddie Baucham and John MacArthur are strong on these issues.
God created men to be the ones in authority all throughout the Bible. Deborah is the exception, but this doesn't negate God's will. Women are to be silent and not preach in the churches, because Adam was created first. God put men into authority. All of the priest, prophets, patriarchs, apostles, elders, deacons, and husband were and are men. Patriarchy is God's clear design. God built them to lead. He built women to follow.
I don't believe women in masculine roles such as CEO, boss, police, and so on are fit for femininity nor are they God's design for women. They must be authoritative in these positions which is the opposite of being feminine and having meek and quiet spirits. I have seen too many marriages ruined with women in authoritative positions. It takes most of their time, so they have little time to be the wives and mothers that God has called them to be, plus they have an impossible task of coming home and living in submission to their husbands. In the police force and military, the women must dress and act like men. This isn't God's design for us. He wants us to dress and act like women.
"As women learned self-assertion and aggressiveness, men learned to feel guilty about being men and began to back off. Those whom God created to be initiators, protectors, and providers no longer understood their assignment, and women wondered why there were not being sought." (Elisabeth Elliott)
As for my people, children are their oppressors, and women rule over them. O my people, they which lead thee cause thee to err, and destroy the way of thy paths.
Isaiah 3:12