Should Women Go to War?
Should Women Go to War?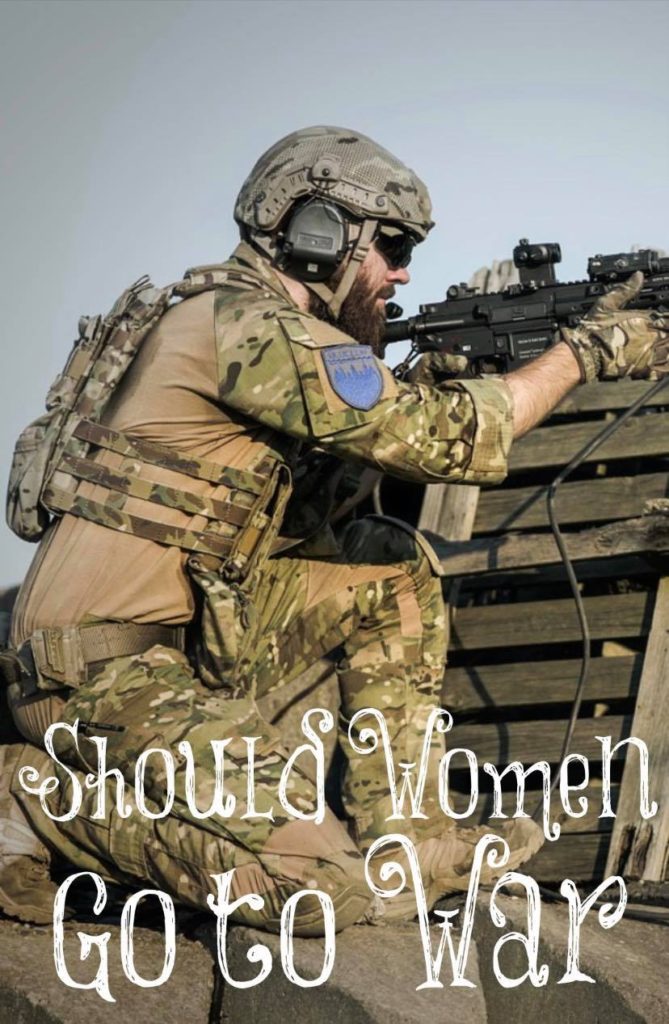 This was written by a man on an Instagram post of mine about women going to war and the sexual harassment and assault that females are having to endure. The woman who wrote the Instagram post that I shared begged mothers to not allow their daughters go into the army because they "cannot be protected."
The battlefield is no place for a woman. This is not my opinion this is morality. God wants women to be keepers at home and nurture their children while the man should go care for the family and put a roof over their heads. A man should NOT go to war if his wife is conceiving a baby. That's one of the most foolish decision a husband can ever make.
The battlefield is no place for a lady, a woman. The only place I can see for fit for a woman if she so desires is in medical. Woman weren't made to do the grunt work with machinery, lug heavy duty cargo, and fight at wars. God's commandments for a single woman is that they be holy in body and in spirit. This feminist movement influenced by the Jezebel spirit has destroyed women's and young girls' minds, and it has destroyed their sense of morality and virtue. The age of innocence in these end times are lower and lower.
Women need men and men need women. Read Genesis. This is how God ordained it to be. We need each other and can't go on without each other. This generation is being blinded by sin and pride. These generations of children are letting the world become their guide in life and this fallen world has longed forsaken the morals of God. This world rewards evil for good, where good is bad and bad is good. This was prophesied.
This world influences a highly sexualized culture and has brought up a generation of  vanity, lust, pride, selfishness, narcissism, hate and violence. Need I say more? Time and time again people are brainwashed into thinking the way the world does. "Don't judge" or "That's just your opinion" or even "Only God knows my heart" are the common things you hear these days. Mankind, this fallen world, has corrupted their ways of righteous judgment.
Such great hypocrisy that this world has conformed to; from the youth up to young men and women make compromise after compromise defiling themselves in sin, pride, and vanity. They have forsaken the morals they were once taught in their youth. The Bible talks about this. It's called "taking heed to doctrines of devils and seducing spirits." Doctrines of devils are lies that are taught to this world, false teachings, heresies, and so on but there is nothing Jesus can't do.
God can bind sin and pride, and wash you clean with His Holy blood that was shed for all. Jesus Christ can set you free.
These are those that were numbered, which Moses and Aaron numbered, and the princes of Israel, being twelve men: each one was for the house of his fathers.  So were all those that were numbered of the children of Israel, by the house of their fathers, from twenty years old and upward, all that were able to go forth to war in Israel.
Numbers 1:44, 55