Strong Single Women Advice?
Strong Single Women Advice?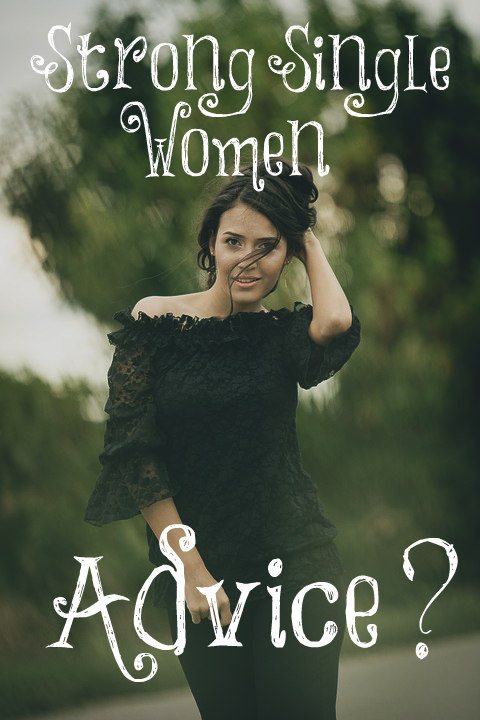 "Strong Single Women: If people tell you that guys are intimidated by you, don't mind them. Cuz, you are not going to marry that kind of man, else you will crush him and emasculate him. The man you will marry won't be intimidated by you, but love your strength, because he will also be strong and secure in himself and God."
This was a meme being passed around social media by a Christian woman. Do you think this is good advice to single women? I asked the wise women in the chat room…
Heather replied, "A woman who 'crushes and emasculates' any man for any reason is not a strong woman. If she was actually 'strong and secure in herself and God,' then strength would be expressed as love, faithfulness, and gentleness."
Lindsay answered, "This is the kind of silly nonsense perpetually single harpies tell themselves to feel better about not being able to find a man who wants them. 'It's just because you're strong and he's intimidated by you. He's not man enough for you.'
"No, you're a pill and nobody wants to live with that. Feminism turns women into horrible, selfish people.
"Note: There are women who are single far longer than they would like to be who are not feminist harpies, but they generally don't go around blaming all the men and claiming they're 'strong' and so men are intimidated by them."
Nancy responded, "It's true, but not in the way they mean it. You will crush and emasculate your husband if you're not strong in your submissive role as a true woman of God according to scripture. Proverbs 31 woman, Titus 2, 1 Timothy 2:11-15, and Proverbs 12:4 strength, not what the world calls strength for women."
Meredith wrote, "Exactly. If a 'strong' woman is crushing and emasculating her husband, she is not strong but rather rebellious. The truly strong woman will be in submission to God and her husband and will joyfully live out the role God has given to women. Her strength will be a continual blessing to her husband, not something that intimidates him."
Lastly, Whitney thought that this is what keeps "strong" women single.
My opinion is that most men aren't as intimidated by women as women think they are. The way to not intimidate men is to be kind, cheerful, and friendly. Secondly, our strength comes from the Lord and He asks that we have meek and quiet spirits. We aren't strong in ourselves. We are only strong in Him. She never mentions this in her advice to young women. I don't think this advice is going to help any young women find good and godly husbands.
A virtuous woman is a crown to her husband.
Proverbs 12:4