Tamiflu Can Be Deadly
Tamiflu Can Be Deadly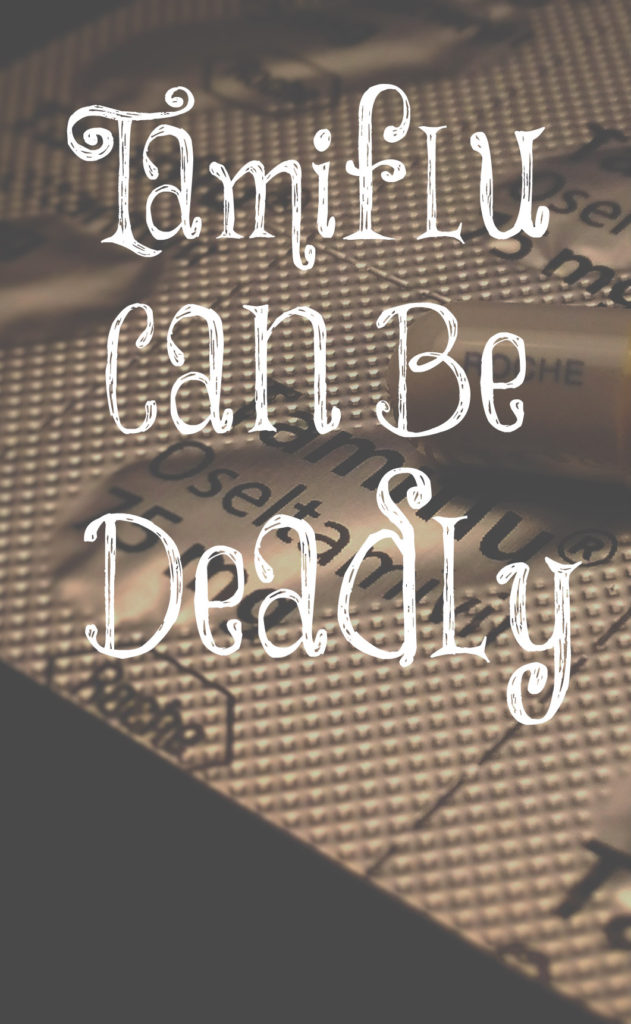 Most of you heard that Rachel Held Evans died this past year and many of you saw on my Facebook that I wasn't a fan of hers since I disagreed vehemently with what she taught. She taught pretty much everything contrary to what I teach, but I never celebrated her death and will never celebrate the death of anyone. It was a tragic event. Death is our last enemy (1 Corinthians 15:6) but thankfully, Christ conquered death by His death and resurrection for all who believe upon Him.
This post isn't going to be about her teachings and beliefs but about how she died. All we heard about her death is that she had the flu then began having seizures which eventually killed her. However, I think we may have clues what happened by some texts that she wrote. Here's the first one: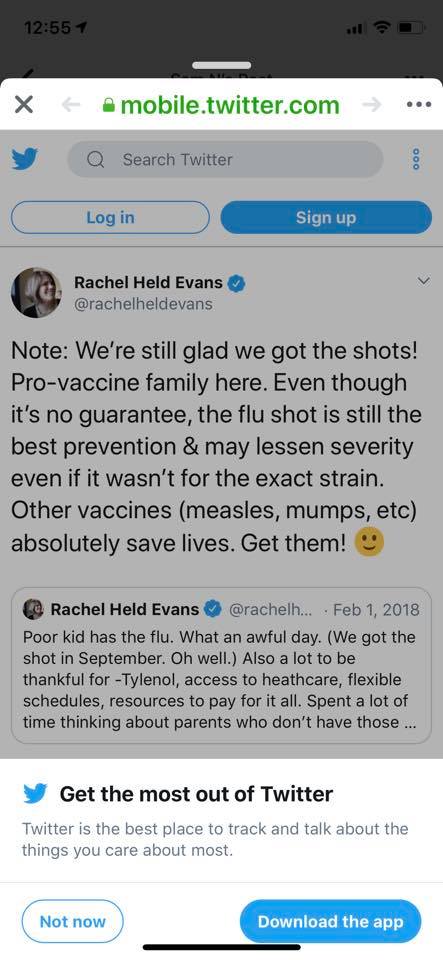 From this text, we can see that Rachel was pro-vaccination. Vaccinations are full of toxic ingredients. It appears she got the flu shot yearly, too, but it didn't seem to prevent one of her children from getting the flu last year. (Two pharmacists live on my street and they both have said they would never take the flu shot.) In April of this year, she wrote a tweet that explained that she had the flu and on April 10th, she wrote that she had taken Tamiflu. Soon after this, her seizures began.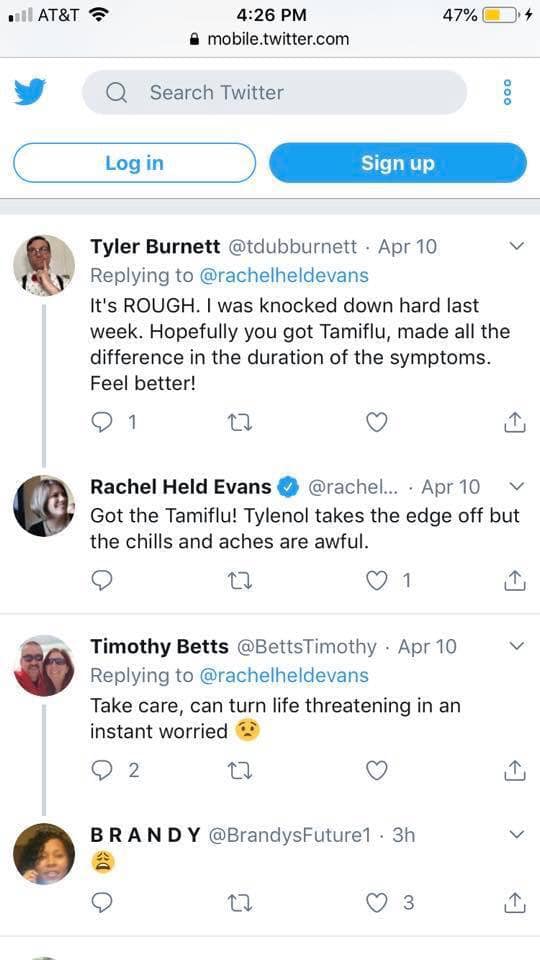 On April 14th, she tweeted that she had a severe allergic reaction from an antibiotic she had taken. Her last tweet was that she was sorry the hospital didn't have HBO since she would miss watching "Game of Thrones" which is an awful, pornographic show. Her husband wrote a few days later that her brain was experiencing constant seizures. What are the side effects of Tamiful?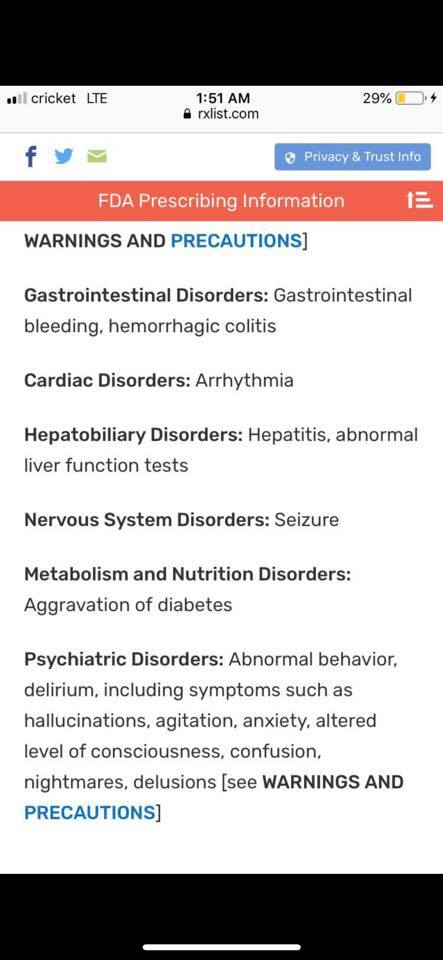 Do you see that seizure is one of the side effects? Now, we can't be for certain that the Tamiflu is what eventually killed Rachel but we can sure make a reasonable guess. I, for one, would never get the flu shot and if I got the flu, I would never take Tamiflu. Some antibiotics are known for causing seizures as well.
Remember, with all drugs there are side effects and you must educate yourself before being prescribed anything and decide whether or not the potential side effects are worth taking the drug. Yes, sometimes drugs are desperately needed for life but many times they are not, and in these cases, there are much healthier alternatives.
The past year or so, whenever I have been exposed to the flu or cold, I begin taking Elderberry syrup and it has worked every time with zero side effects! I much prefer taking something like this for a cold or flu rather than a drug with many awful side effects including potential death. My grandmother raised seven children on lemon and honey water whenever they were sick with a cold or flu without ever taking them to a doctor! (They certainly didn't eat the processed junk food that many live on these days.)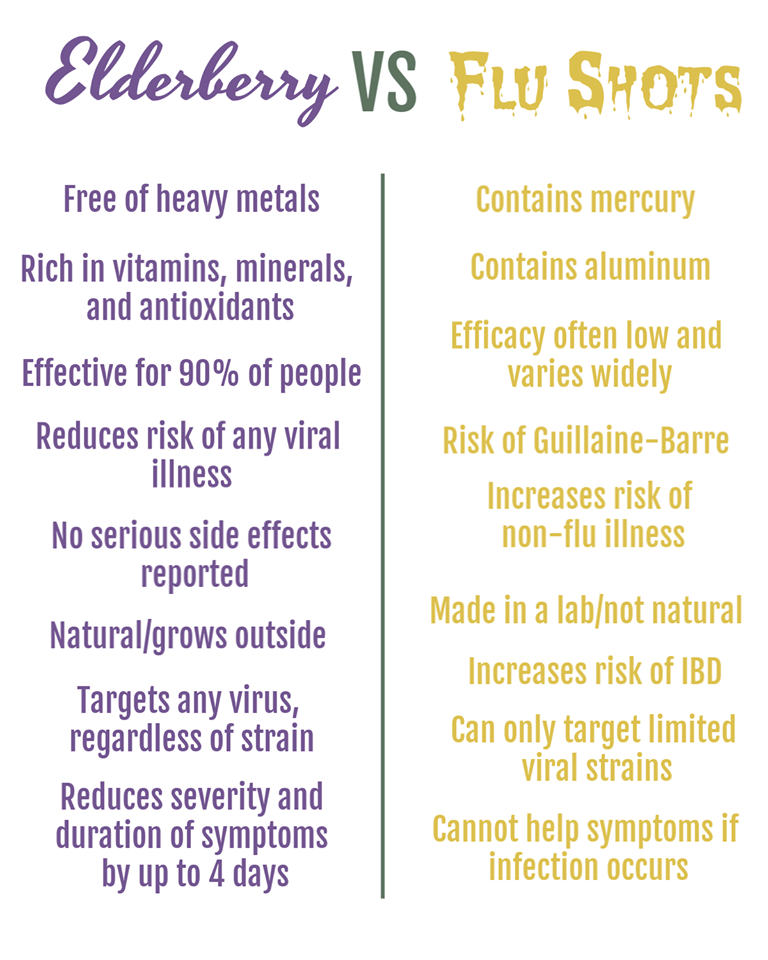 What? know ye not that your body is the temple of the Holy Ghost which is in you, which ye have of God, and ye are not your own? For ye are bought with a price: therefore glorify God in your body, and in your spirit, which are God's.
1 Corinthians 6:19, 20