The Beautiful Life of Susannah Spurgeon
The Beautiful Life of Susannah Spurgeon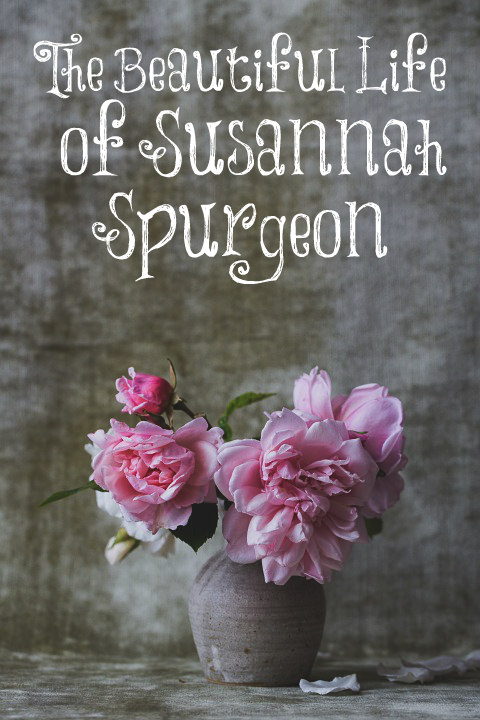 Recently, I have been reading a book about Susannah Spurgeon called Susie: The Life and Legacy of Susannah Spurgeon by Ray Rhodes Jr. I am actually surprised that it was written by a man since while reading it, it seemed like it was written by a feminist! He definitely has feminist leanings.
Susannah's life was during Queen Victoria's reign in the 1800s. She was raised in the Victorian era. The author points this out in a negative light because men were the ones in authority and women were demoted to only being wives, mothers, and homemakers, as if this were a bad thing. He made clear that this was before women had "rights" such as voting. It was before women suffrage.
If I had written this book, I would have written that Susannah was blessed to live in a time when men and women were living out biblical roles. The men were the ones in authority and the women were blessed to be protected and provided by men while they were at home caring for their husbands and children. Unfortunately, almost everyone today seems bit by the feminist agenda which is the opposite of God's will for women.
Susie, as she was called, wasn't raised as a believer but became a believer in her early 20s. She met Charles soon after this and he led her into a deeper relationship with the Lord by giving her the book Pilgrims Progress and by his preaching. Charles was known as a living Bible! "Prick him anywhere; his blood is Bibline, the very essence of the Bible flows from him. He cannot speak without quoting a text, for his very soul is full of the Word of God."
Oh, to be known as a living Bible and our soul being full of the Word of God! Does this describe you, women? We are told that God's people are destroyed for a lack of knowledge. Most Christians don't read the Bible. They don't know Truth and are easily swayed by the false teachings everywhere. Become a consistent Bible reader, women. Try to read at least a chapter a day. Meditate on what you read. Pray over it. Write it out and even memorize it. We are transformed by His Word because it is living and active!
Women have asked me how I study God's Word. I read through the Old Testament some, but I mostly focus on the New since it was written for the Church age in which we live. I will read a Gospel and then read Romans through Revelation, a chapter or more a day. I also love Psalm and Proverbs. (I did just finish Isaiah and Jeremiah so I do read the OT. I just read the NT a lot more.) Everything we need for godliness is in His Word!
Here is what the author wrote about Susie as she was preparing to be Charles' wife: "If Susie had ever entertained any independent aspirations for herself, by this time she had embraced Charles' aims, plans, and work, and she found her joy in helping him." This thought appalls most women today. "Give up my dreams for a man?" Yes, we were created to be our husband's help meet. Susie found her joy in helping her husband. May we do likewise!
Charles was a very famous preacher who traveled and preached often. She knew this would be his life's work and this is what she said about this. "It was ever the settled purpose of my married life that I should never hinder him in his work for the Lord, never try to keep him from fulfilling his engagements, never plead my own ill-health as a reason why he should remain at home with me." She was a self-sacrificial wife to Charles.
Susie's son wrote this about her. "She was a true helpmeet, is proved by my dear father's repeated testimony to her worth, by word of mouth and by the fact that he set it down in black and white, again and again…She set herself to him like perfect music unto noble words." What a wonderful example to all of us.
Who can find a virtuous woman? for her price is far above rubies. The heart of her husband doth safely trust in her, so that he shall have no need of spoil. She will do him good and not evil all the days of her life.
Proverbs 31:10-12