The Perversion of Humanity
The Perversion of Humanity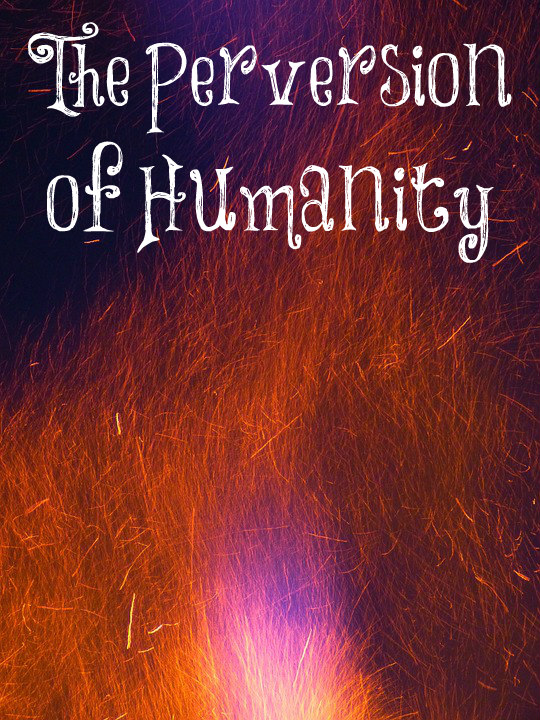 This post are my notes from Pastor John MacArthur's sermon this past weekend "Who's to Blame for the Riots?"
God is the God of truth. Satan is a murderer and a liar. This whole world is in the lap of the evil one and is bent on killing and lying. So we're in a time of chaos and lies.
Isaiah 1 is about the desolation of people turning away from God. Isaiah 5:20 tells us that "Woe to those who call evil good and good evil…" Our culture is turning truth, righteousness, and virtue upside down. Isaiah 28:7, "They found refuge in lies."
Humanity leans in the direction of calling evil good and good evil. It's essential to keep harmless working people locked down at home kept away from their jobs and businesses so they don't get the flu, but it's more essential to let people bent on doing harm run free destroying the very places people earn their living. They block up the weak and fearful, and allow the strong and violent run lose to create havoc.
Call on all forces to bring the world to a halt to stop a virus. Then remove all restraint when a far more deadly virus sets out to destroy a whole nation.
Demand justice when a man's life is taken and then applaud lawless mobs of criminals attacking the police. Put the police in a situation where they can't act to protect property but rabble mobs are allowed to destroy it.
You can't shop in a store but you can loot it.
You can't work but you're free to steal.
You can't attend church but you can burn it down.
You can't eat in a restaurant but you can demolish it.
Now, we're seeing charges brought not against the rioter but against the police. We see leaders who control the strong because they're afraid. If you worship the god of hate and anger, you can have church anywhere, anytime without any rules.
And the perverted solution to this is to abolish the police, the protectors of those who do good and punishers of those who do evil. Isaiah 5:20, "Woe unto them that call evil good, and good evil; that put darkness for light, and light for darkness; that put bitter for sweet, and sweet for bitter!"
What is wrong? How did we get here?
Criminals become heroes and the real heroes are vilified. Everything is upside down. We need the truth of the word of God.
Romans 3:10-18 is the summation of the human condition. We are all unrighteous without Christ. All other religions in the world are attempts to run from the true God. They are all satanic counterfeits sending men in the opposite direction from God.
Isaiah 53:6 "All have gone astray." Eighty five million people were murdered in a five year span, mostly civilians, in World War Two. We would be appalled at this. Yet we hear that black lives matter and they do. God knows they do. They matter just as much as any other life. But if they matter so much, how is it that Planned Parenthood can support black lives matter when there are a thousand black babies aborted every day? This is a holocaust.
If you make a law that allows people to murder, they'll murder. Hitler allowed people to murder and they murdered. People piled upon each other in deep holes. They'll murder in what should be the safest place – a baby in a mother's womb. This is the human heart without Christ. Behind all of this is they don't fear God.  "By the fear of the Lord, men depart from evil." Be in the fear of the Lord at all times.
Listen to the rest of this great sermon HERE.
By mercy and truth iniquity is purged: and by the fear of the LORD men depart from evil.
Proverbs 16:6