The Biblical Feminists Among Us
The Biblical Feminists Among Us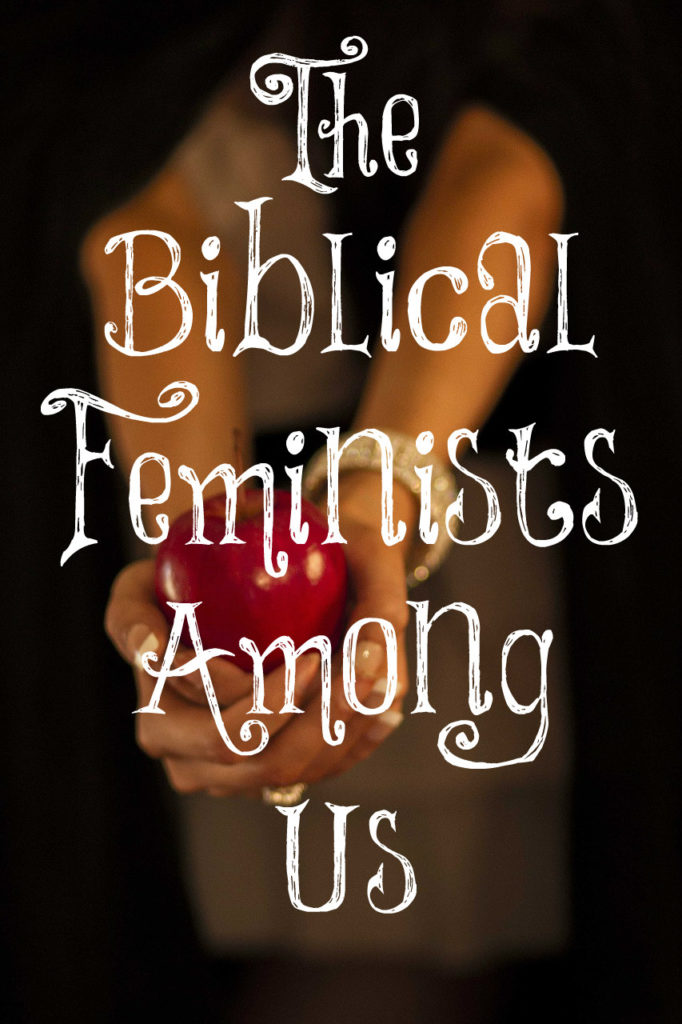 Biblical Feminists will admit that they are Christians and that Jesus Christ died for their sins and rose again but they don't believe in the inerrancy of the Word of God, especially when it comes to issues concerning women. They claim the verses for women are cultural or the original Greek means something other than the Bible clearly states. Biblical Feminists are the ones who have the hardest time with what I write and slander me the most.
They don't want to believe that women are to submit to and obey their husbands because this always leads to abuse nor do they want to be considered "less than" their husbands although they have no problems with obeying a boss. No, they believe in mutual submission so then, if they believe in mutual submission, are they doing their part and submitting to their husbands even if their husbands don't submit to them? I doubt it.
They believe that young women being told to be "keepers at home" doesn't exclude full-time careers, putting their children in daycare, and whatever else it takes for women to pursue their dreams and goals apart from being home. They will give you a long laundry list of "career" women in the Bible.
They don't believe that children are a blessing. They believe in birth control and many are even fine with abortions since women should be able to have control over their own bodies and our world is overpopulated.
They don't believe in the permanence of marriage even if the marriage is difficult. On my post about divorce the other day, the Biblical Feminists got all riled up because one of them made the first comment about physical abuse and how divorce should be allowed for it. I shouldn't even have published it because I knew they were trying to trap me in it (They even wrote Ken to tattle on me) but this is how I responded:
"I understand your sentiment, Monique, but it's not biblical for a woman to divorce her husband because he is physically abusing her. Yes, she needs to seek help and may even have to get the police involved, then separate for a time until he repents of his evil deeds, but there is nothing in God's Word that says this is a reason for divorce. We must always base our opinions and actions upon the Bible and not what we feel is right."
They persistently and aggressively tell me how horrible I am to hold this view. When I ask for a verse that supports a woman divorcing over physical abuse, they can't give me one. They then accuse me of telling women who are being beat up by their husbands to stay with them when I have never supported this. If a woman is being physically abused and lives in fear for her life because of her husband and decided to divorce him, I wouldn't blame her but I can't support a divorce for this reason from scripture.
Everything I teach, I want to have support from the Word of God and not what I feel or think is best. Biblical Feminists don't do this. They are the deciders of what is right and best because they falsely think they know better than God.
I believe in spanking a disobedient child. They will call this abuse and teach that spankings will cause children to grow up to be violent. Most of their views are completely opposite of what the Bible actually teaches.
They believe women can be preachers/leaders/teachers in the churches. Women don't have to be quiet in the churches and it isn't a shame for women to speak in the churches. No, women are different now and that was only cultural, they say, so they promote women preachers and cheer them on while supporting their views with all of the women preachers in the Bible. (There isn't one.)
They will use this one verse to wipe out all of the verses directed to women: "There is neither Jew nor Greek, there is neither bond nor free, there is neither male nor female: for ye are all one in Christ Jesus" (Galatians 3:28). No, this verse doesn't negate all of the verses for women. It gives the Good News that we can all have eternal life if we believe in Jesus Christ as our Savior.
I would rather err on the side of believing and obeying the Word just as it is written instead of trying to manipulate it to say what I want it to say. I trust God. I trust that He knows what is best. I am not a Biblical Feminist and I will never support how they interpret Scripture. If you don't like what the Bible has to say about women, I am not the woman you want to learn from.
All scripture is given by inspiration of God, and is profitable for doctrine, for reproof, for correction, for instruction in righteousness: That the man of God may be perfect, thoroughly furnished unto all good works.
2 Timothy 3:16, 17