The Bread of Idleness
The Bread of Idleness
---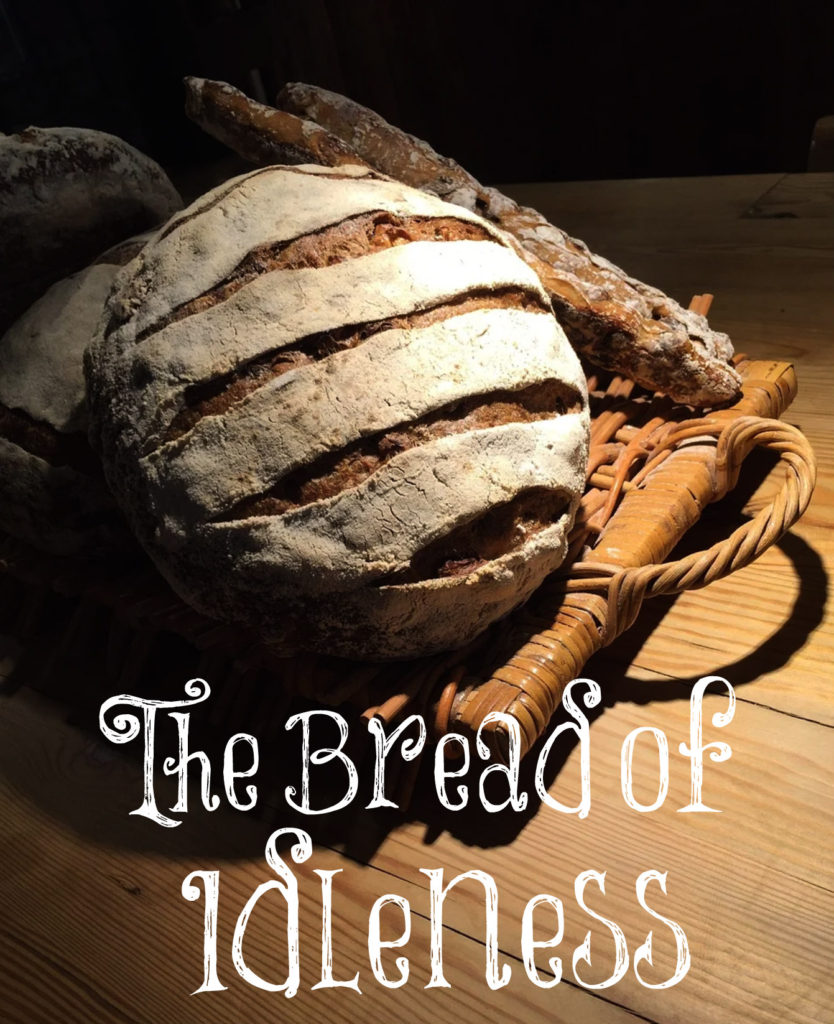 "She looketh well to the ways of her household, and eateth not the bread of idleness" (Proverbs 31:27)
From this verse, we learn that this woman was busy in her home and did not indulge in idleness.
Idleness means "Aversion to labor; reluctance to exertion either of body or mind; laziness; sloth; sulggishness."
Did you know that part of Sodom and Gomorrah's downfall was laziness? "Behold, this was the iniquity of thy sister Sodom, pride, fulness of bread, and abundance of idleness was in her and in her daughters, neither did she strengthen the hand of the poor and needy" (Ezekiel 16:49).
America has an "abundance of idleness" because of our "fulness of bread." Welfare has created an abundance of idleness. God's Word tells us that those who don't work, don't eat (2 Thessalonians 3:10). Welfare encourages people to not work so they become idle. Women receive more money from the government (tax payers) by not being married or having a husband who doesn't work. This is why big government is never the answer to culture's problems.
Growing Mums shared this wisdom recently on Facebook: "I know the 'hot mess mom' is a popular acceptance in our culture but God calls us to take care of our households and our family- most importantly as though unto the Lord! (Proverbs 31:27, Colossians 3:23.) Our home IS our ministry! Of course sickness, new baby, et. can get us behind at times but don't let those small seasons become your new normal. Be diligent, and consciously aim to keep order in your household! If busyness is a problem, prioritize! If laziness is a problem, repent and ask God for the grace to push through the desires of your flesh and to do as He has called us all to as mothers and wives all to the glory of Him."
"And whatsoever ye do, do it heartily, as to the Lord, and not unto men" (Colossians 3:23). As homemakers, you must not spend our days scrolling through social media or watching TV. Your children need you to be there, not distracted by things that don't matter. They need your instruction, discipline, affection, attention, training, and discipling. They need you! They need you to pay attention to them when they speak. When you're working around the home, let them help you. As they see your example of working hard, it will become second nature to them.
Laziness and idleness are easy and of the flesh, but they are destructive. Discipline yourself and learn to be a hard worker at home. If your mother taught you to do this, you are blessed! If she didn't, you have the Spirit working mightily within you and are told that you can do all things through Christ who strengthens you! Find a workable schedule for you, then consistently do it as unto the Lord. Your home is your workplace given to you by the Lord, and it's good!
You don't need to stay up on all of the bad news of the day. In fact, try to stay away from it and dwell on the good and lovely instead! Pray for our leaders and our country, and then trust God with your family. Work is a great way to forget worrying! Work is good for us. We were created to work, so work heartily, dear women.
He becometh poor that dealeth with a slack hand: but the hand of the diligent maketh rich.
Proverbs 10:4