The Heartbroken Career Woman
The Heartbroken Career Woman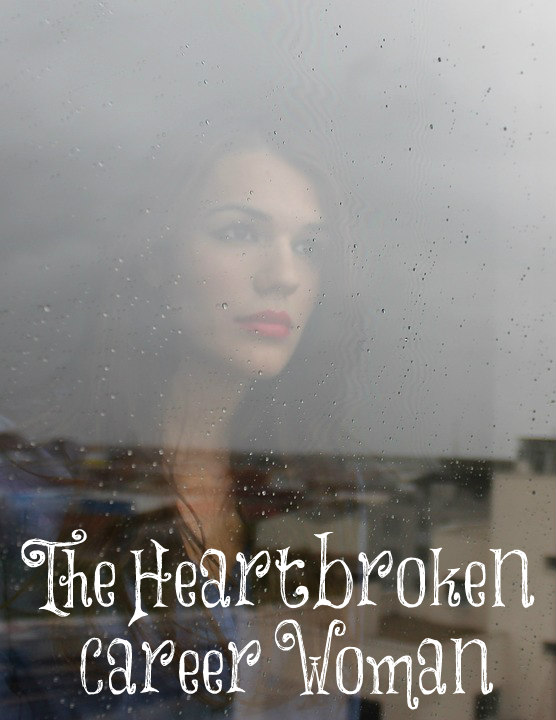 This post contains notes I took from a video by Jennifer Morse from "The Ruth Institute."
"We must clean up the mess from the sexual revolution. These are the victims of the sexual revolution: 1) Children of divorce (no-fault divorce); 2) Reluctantly divorced (One party doesn't want to get divorced but the government sides with the one who wants the divorce.); 3) Donor conceived persons; 4) The hook-up culture; 4) Heartbroken career women.
"The heartbroken career women have it all: advanced degree, a good job, well off financially, maybe married with no children or just one. She postponed everything for the sake of her career. This is my story. I was raised Catholic. Sex without babies seemed like a lot of fun! I married the first man that asked me after living with him but was divorced at 24 years old. I pursued higher education and married again. My plans were to be tenured, then have a baby and put the baby into daycare while I went back to my job.
"However, I was infertile and infertility brought me to my knees. We adopted a child from Romania but after years of infertility, I ended up conceiving a child. Through this experience, we understood how much children need mothers and fathers. They are the foundation of society. I was lied to. Our whole generation of women were lied to.
"You women pursuing your doctorates, you can look forward to infertility treatments too. Infertility is thought of as a normal part of an educated women's career path. 'You can participate in higher education and in the workforce but you have to do a couple of things. You have to agree to chemically neuter yourself during your twenties, during your peak childbearing years. Then in your thirties, when you're socially and economically ready for children, you have to go through infertility treatments that are expensive, humiliating, and possibly dangerous. That's the deal we're offering you.'
"Feminism says, 'Ladies, adapt your bodies to the economic system.' I say, 'Why not take our bodies as given and adapt the economic system to us?' This is what the sexual revolution has given to women.
"The sexual revolution accomplished two things: 1) The separation of sex and childbearing from each other and both from marriage. Before the sexual revolution, marriage was the umbrella for socially approved sexual contact and child rearing. It's the umbrella that unites all of these things. The sexual revolution broke those things apart. 2) Men and women are completely interchangeable. There is no significant difference. This is the idea that leads to the heartbroken career woman.
"For a woman to be successful, she must get on the same career path that a man is on. The career path was designed for people who don't have babies, namely men. What's the result? We're miserable.
"The only coherent solution to the sexual revolution is the ancient Christian teachings on marriage, sex, and the family. All the moving parts fit together and make sense. The Church has been right all along!
"Trying to build society around these two premises of the sexual revolution is irrational and impossible. It's impossible to build a society upon the premise that sex doesn't make babies and that men and women are interchangeable in every aspect. When evidence comes up to refute this claims, they try to suppress it.
"Sex is an act of love between a husband and his wife which creates children out of that love. This is God Almighty's beautiful plan of love for us."
 Lo, children are an heritage of the Lord: and the fruit of the womb is his reward. As arrows are in the hand of a mighty man; so are children of the youth. Happy is the man that hath his quiver full of them: they shall not be ashamed, but they shall speak with the enemies in the gate.
Psalm 127:3-5