The High Priority of Earning an Income
The High Priority of Earning an Income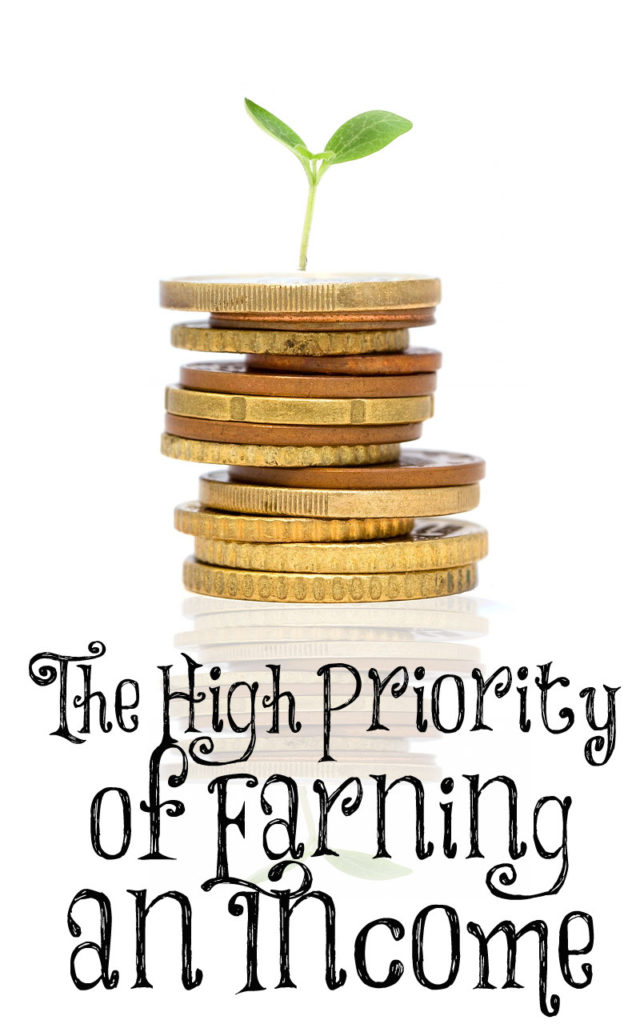 Have you noticed how today's stay-at-home mothers love to try and convince their husbands that their jobs at home are so much harder than having to go to work all day like their husbands do? I read this silly spoof about a husband staying home for a day but realized that it's never a woman having to go to her husband's job for an entire day in any of these spoofs. No, the spoof is always about a husband who becomes a woman for a day and finds out how difficult it is to keep a home and raise a family.
A woman made this comment under this article on Facebook where it was shared: "I tell you what! God willing, I'd rather work for a earning, till I no longer can work; be independent, than be a stay at home mother, being house cleaner, window cleaner, curtain cleaner, taxi driver all afternoon, and the list can grow and grow."
In our culture, earning an income has value and raising children and being home full time does not. I have stay-at-home mothers write and tell me that they don't feel productive because they aren't bringing in money. These thoughts aren't from the Lord. He calls mothers to be keepers at home since this is a full-time job, especially when the children are little. These small children grow up very quickly and if a mother has disciplined and trained her children properly, her life gets a whole lot easier.
I am a full-time wife now. My children are long gone and I have the blessing of being able to mentor many women, watch my grandchildren, and help when needed. Ken still works his tail off to provide. No, you're wrong culture! A man's job is never ending and most women's job does end; at least the hard part of disciplining and training and caring for young children. Being home full time is a blessing and a joy!
"You and I know that love is the world's most powerful motivator. So love your home – love being there and love managing it, watching over it, keeping it, and, yes, cleaning up the mess. Love will enable you and empower you to tackle it, master it, and excel at it. Turn to the Lord to fire up your passion in your heart to manage your home His way…in a loving, serving, sacrificial capacity." (Elizabeth George)
Except the Lord build the house, they labour in vain that build it: except the Lord keep the city, the watchman waketh but in vain. It is vain for you to rise up early, to sit up late, to eat the bread of sorrows: for so he giveth his beloved sleep.
Psalm 127:1, 2