The Month of June
The Month of June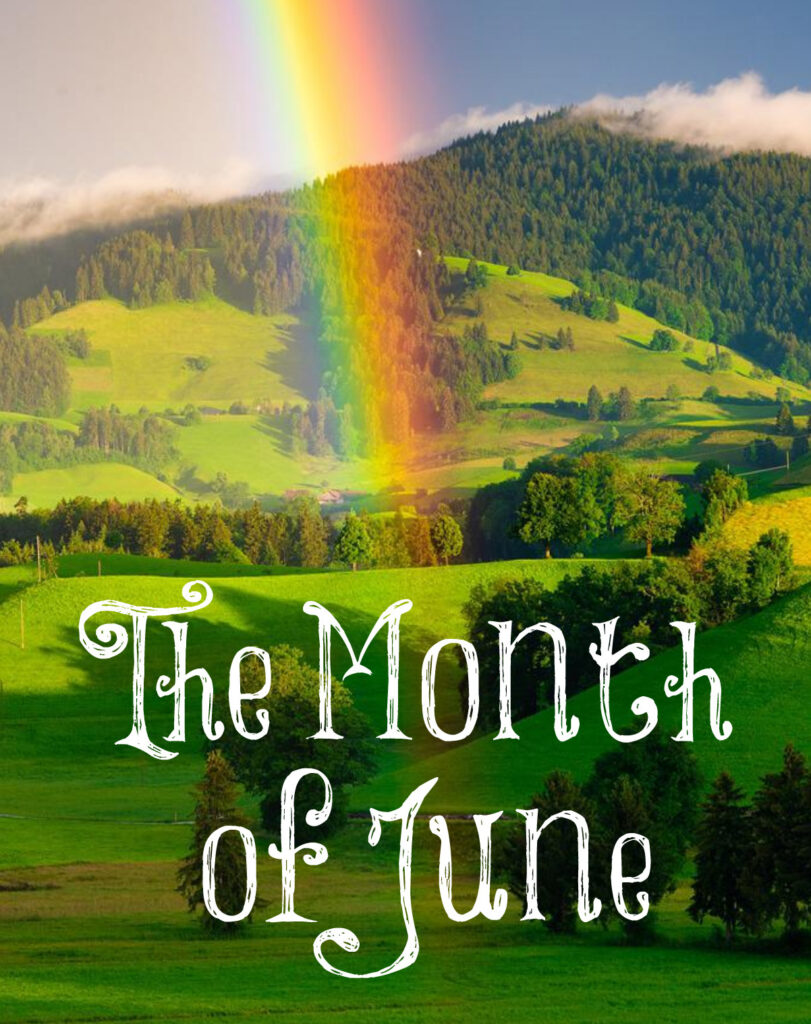 Everyone now knows what happens in the month of June. It's gay pride month, and we will be seeing it celebrated all over the place. I walked into Target the other day, and there was a huge display right when I walked in. How are we, as believers in Jesus Christ, to respond to this?
For one thing, don't allow it to steal your joy. The joy of the Lord is your strength. Every single time you see anything related to this celebration, quickly remind yourself that this is not your home. You are a stranger and pilgrim upon this earth. Your home is with Jesus on the new earth where there will be no more sin, suffering, or pain. It will be glorious! You will be with King Jesus forever.
Instead of being angry and upset with what is going on, be thankful that you know the Truth. Speak the Truth in love. People need to hear truth. They need Jesus. This earth is on a collision course towards destruction. We know how it all ends. We know Who wins. We know where we will spend eternity. This time on earth is a blip in the scheme of eternity. Be salt and light to this wicked generation.
How will people know that we are full of hope and the love of God if they see us angry and upset with what is going on around us all of the time? Prove your trust in Him by loving others and showing them Christ, then telling them all about Him. Remember, Satan is the prince of the power of the air. "For we wrestle not against flesh and blood, but against principalities, against powers, against the rulers of the darkness of this world, against spiritual wickedness in high places" (Ephesians 6:12).
Therefore, put on the full armor of the Lord daily. Be in His Word daily. Teach your children Truth consistently. Pray. Cast your cares upon Almighty God and trust Him. Be anxious for nothing. He loves us. He died for us. He saves us. He's sovereign over all. We have nothing to fear, women!
Fear thou not; for I am with thee: be not dismayed; for I am thy God: I will strengthen thee; yea, I will help thee; yea, I will uphold thee with the right hand of my righteousness.
Isaiah 41:10