The Power of Silence
The Power of Silence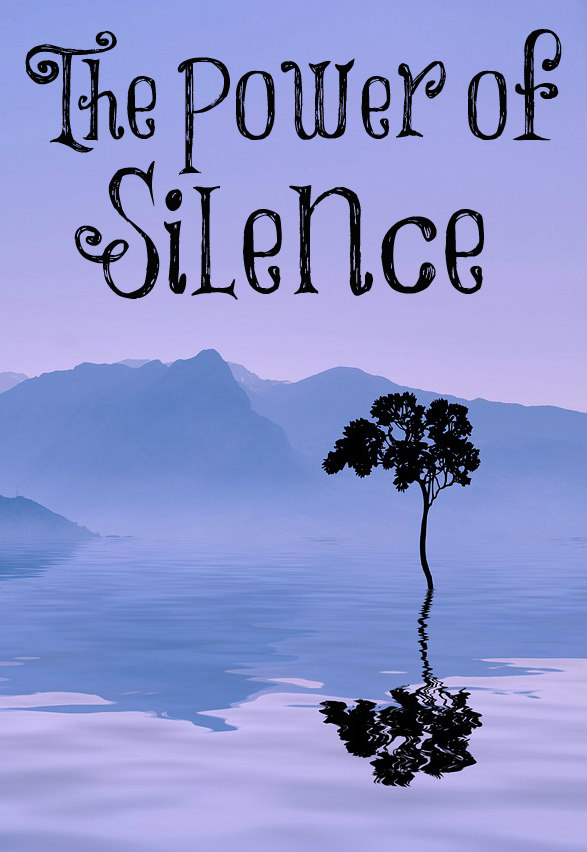 The other day, I tweeted this: "She pours so much love and grace upon him that he can't help loving her. When he's short with her and may say something cruel to her, she may shed a few tears but she never returns his words with anger or gives the silent treatment, but forgives quickly and pours grace and love upon him." Oh, and did this offend some women as usual. They can't stand the idea of being silent in the face of ill treatment and even called this abusive behavior by the husband. But women, this is God's perfect prescription for us!
Women who fight this are fighting God's will for us. "Likewise, ye wives, be in subjection to your own husbands; that, if any obey not the word, they also may without the word be won by the conversation of the wives; While they behold your chaste conversation coupled with fear" (1 Peter 3:1,2). Pouring love and kindness upon a husband who is not perfect is God's prescription for wives. And who has a perfect husband? Are you perfect? No! You want love and grace poured upon you from your husband. We are told to treat others how we want to be treated so try God's methods instead of your own and see if He knows better than you.
"Shouldn't women be able to confront their husbands if their feelings are hurt?" Women don't need to be taught to confront their husbands. The vast majority already do. They need to be taught how to not have their feelings hurt and to win their husbands to themselves without words of disappointment and disgust. You will never be able to argue your husband into treating you better or loving you more. Never. It's your kind and loving actions that have a much better chance at winning him than anything you can say, unless you're saying words of encouragement and kindness.
So how does a woman become this type of woman who can control her tongue and not respond in anger towards her husband? The key is to know who she is in Christ, that she is filled with His Spirit that works mightily within her, and that she can do all things through Christ who strengthens her. She needs to be in God's Word consistently, renewing her mind with truth and being transformed by His Word. She needs to learn to take every thought captive to the obedience of Christ. "No, I don't need to respond to his harsh words by giving him the silent treatment or responding with anger. I can trust that God will change my husband while I learn to be a wife who pours grace and love upon him." There's NOTHING more powerful than a transformed life.
And be not conformed to this world: but be ye transformed by the renewing of your mind, that ye may prove what is that good, and acceptable, and perfect, will of God.
Romans 12:2