The Sad Horrible Effects of Television on the Minds of Christians
The Sad Horrible Effects of Television on the Minds of Christians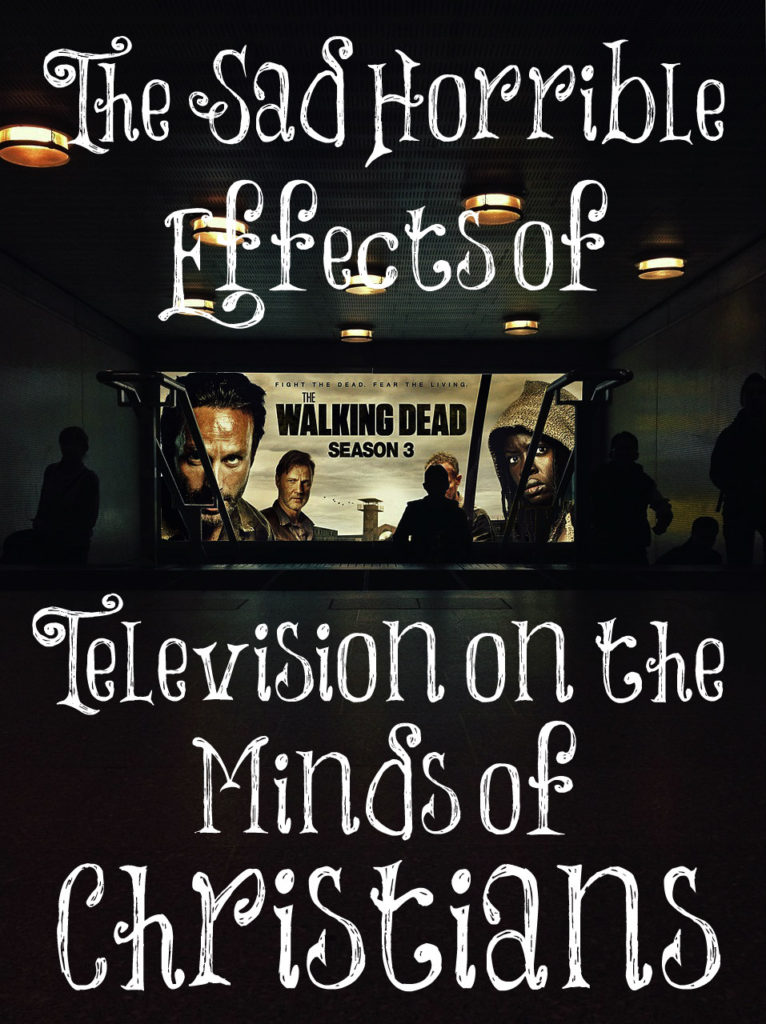 Written By David Cook
THE EVIL INFLUENCE OF TELEVISION! BE CAUTIOUS AND CAREFUL!!! I HOPE YOU WILL READ ALL OF THIS POST. PROTECT YOUR MIND AND THE MINDS OF YOUR CHILDREN AND GRANDCHILDREN!!
Only eternity will reveal the sad horrible effects of television on the minds of Christians in this present evil age we live in. We have no reason to watch things that defile our minds. To say, 'It does not effect me' is a very poor excuse indeed! The writers have an agenda which is to promote evil in the name of entertainment.
1. According to Jeremiah 10:2 we must not 'learn the way of the heathen.' Do you heed this warning from God? Constant watching of TV programs that are full of crime, violence, hatred, sexual impurity and mocking of God dulls your conscience and implants sinful thoughts into your mind. It is the very opposite of the command to 'cleanse ourselves from all filthiness of flesh and spirit, perfecting holiness in the fear of God.'(2nd Cor.7:1)
THINK HOW THIS AFFECTS THE MINDS OF CHILDREN ?
2. To watch the glorification of evil and sin is wrong for the child of God, who is to set his affections on things above. (Col.3:1-3) The family hour is now prime time TV instead of gathering the family together for a time of Worship and instruction in the Word of God which renews the mind.
3. People live in a fantasy world that is unreal and makes sin look good! Hard to be a dedicated born again Christian if you are devoted to the idol of TV instead of being fully devoted to a holy God!
God must be 1st place in our lives !
4. TELEVISION is very distracting, time wasting, and causes temptation and the lowering of the holy standards of God. Watching a TV program that 'calls evil good and good evil' will cause you to compromise with evil and to tolerate evil since you allow yourself to be entertained by evil. This is very harmful and it is not innocent fun! TV is a deadly distraction that kills the spiritual atmosphere in your life and home.
5. You cannot easily sit with those who mock the Lord with filthy suggestive jokes and language and grieve the Holy Spirit and live wholly to the Lord at the same time. Sin is portrayed on TV not as sin but as "normal and acceptable" and God forbid that we approve of this portrayal of sin. Do you laugh at what God hates? Most TV viewing cannot be pleasing to The Spirit! It may pull and attract the flesh but we are commanded to deny worldly lusts. (Titus 2:12)
6. To look on and enjoy the things He has redeemed you from is very offensive to the Son of God. To allow your life to be cheapened by such garbage is to abuse the grace of God.Where is the love for worship ,for fellowship with a holy God and renewing your mind with the Truth ?
7. WE SHOULD BE IN CLOSE FELLOWSHIP WITH A HOLY GOD WHICH MEANS YOU WILL BE REPULSED AT THE AMOUNT OF WICKEDNESS ON TELEVISION!!
I will set no wicked thing before mine eyes: I hate the work of them that turn aside; it shall not cleave to me.
Psalm 101:3