Throwing Out Red Herrings Against Pro-Lifers
Throwing Out Red Herrings Against Pro-Lifers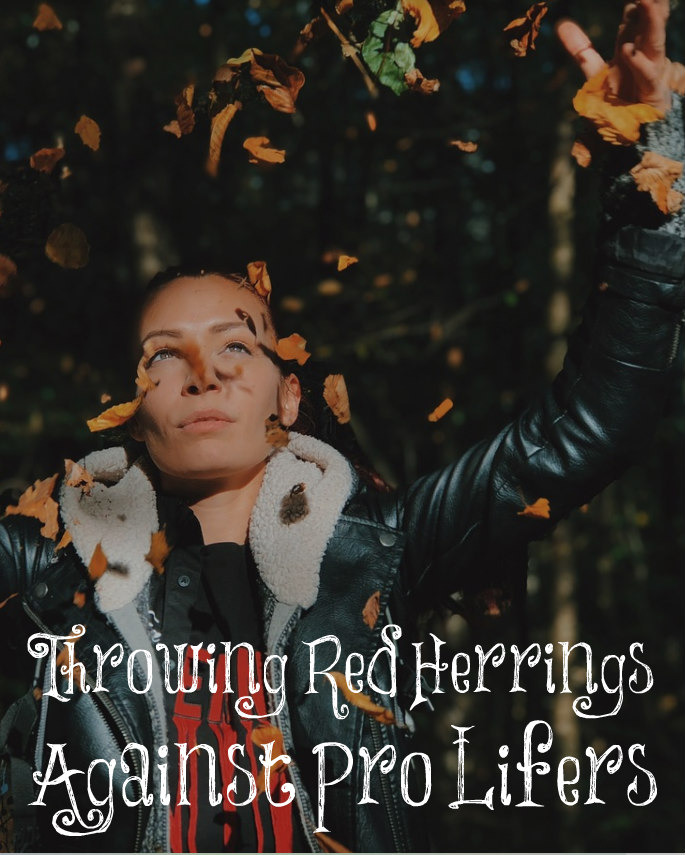 Robert Reich, who served under Bill Clinton, tweeted this out recently: "Wouldn't it be nice if pro-lifers focused on suicide prevention? Or ending the death penalty? Or fighting poverty? Or curbing hunger? Or stopping gun violence and police killings? Or combating the opioid epidemic? Or ending wars? You know, things that would actually save lives?" A woman shared this with me and wrote: "Might wanna consider some of these things before telling women what to do with their body."
So we can't discuss the murdering of unborn babies unless all of the other problems in our culture are solved? None of his questions have anything to do with the mass murdering of millions of unborn babies in their mothers' wombs. These are innocent lives that are not being given the chance for life. It's an entirely different argument, conversation, and solution than the others, just as those who accuse those who value life that if we fight against abortion, we should be adopting children. This is a red herring, and they want to get you off topic in order to make you feel guilty for defending the life of the unborn. Don't fall for it!
And what can we do to prevent suicide, Mr. Reich? It's the wickedness/darkness of our culture and now the lockdowns that are causing suicides to skyrocket. Many of us speak out against the wickedness and lockdowns but what more can we do? I am sure many women who have had abortions have suicidal thoughts. How can promoting a culture of death do anything else besides cause depression and suicide in many?
The death penalty is for those who murder other people. There's no comparison to those who murder another human being and the lives of innocent babies protected in their mothers' wombs. Some of us believe that if someone willingly takes the life of another human being, they deserve the death penalty. A murderer and an unborn baby are two completely different situations.
Did you know that Christians are the ones who support the poor and needy more than any others? Churches and Charity organizations run by Christians have done more to hep the poor and needy than any other institution, including the government. The government has done a terrible job. Handouts for those who are able to work but don't, destroy people. Look what welfare has done to the inner cities in this nation. We were created to work.
When you speak about gun violence and police killings, your solution is to defund the police. Maybe, it's even to get rid of prisons. This is no solution at all! The police are the protectors of society. What about the gun violence in the major cities run by Democrats like Chicago? No one on the Left ever talks about this! No, all they talk about are the police who are defending themselves against criminals who resist arrest and flee from the cops.
The opioid epidemic comes because people are trying to find meaning in their lives. They are lost and in need of a Savior, but they try to fill that void with drugs. Divorce, mothers who aren't home with their children, the death culture, and the total breakdown of the family has caused this, plus a walking away from everything that is good and holy. It's nothing that the government can solve.
Ending wars? As long as we live on this fallen planet, there will be wars. There will never be a utopia here and if you think government can create one, you're sadly mistaken. Believe on the Lord Jesus Christ so that when you die, you will live eternally on a brand new earth where there will never be any wars. Only a place where Jesus reigns will there be utopia (paradise). It can't happen on an earth that is filled with sinful human beings.
As believers in Jesus Christ, keep speaking out against the evils happening in our culture that are destroying the lives of many, women. Don't allow the red herrings that they will throw at you shut you up as they want. Truth never comes back void and people need truth more than they need anything else.
Wherefore putting away lying, speak every man truth with his neighbour: for we are members one of another.
Ephesians 4:25