Valuing One's Career and Paycheck Over Their Children
Valuing One's Career and Paycheck Over Their Children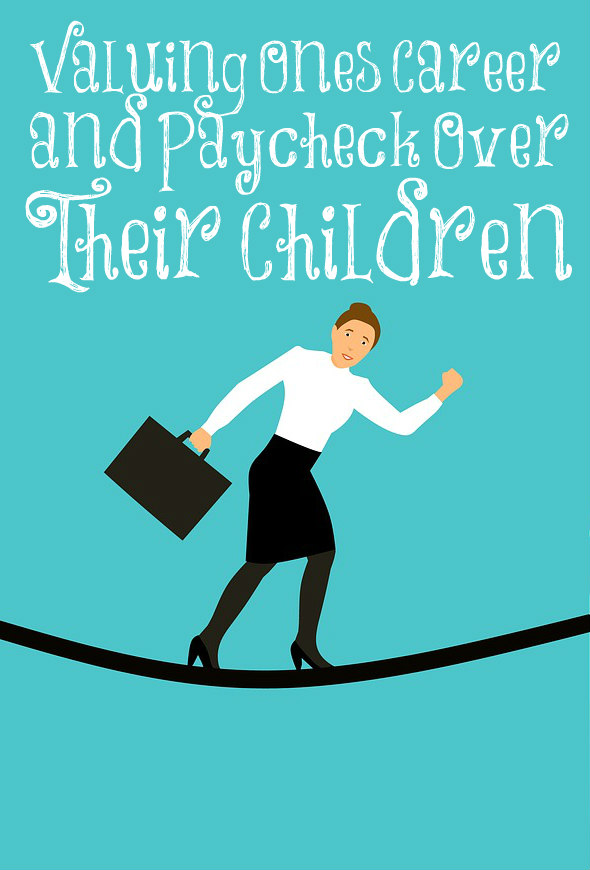 The following comment was made on my post Every Child Deserves to Have a Mother at Home. Women are taught to value their career and paycheck over their children and no one thinks twice about it. I am trying to encourage women to think twice about the lies they have been told.
"My husband and I have struggled with infertility for three years and are about to start IVF. I have never been angry about our inability to conceive naturally or jealous of women who get pregnant easily. Our bodies are all different, and it would be a waste of my emotions. (We've had an ectopic pregnancy and miscarriages that require medical intervention.) I don't block friends on social media when they announce their pregnancies. I don't turn down invitations to baby showers. I'm sad for myself; for the family I thought I'd have by now, but that's all.
"But recently, an acquaintance from high school posted her 'pregnancy reveal' on social media. She is about to graduate from medical school as an OBGYN who strongly and passionately advocates for abortion access. This baby will be born to a mother who will take the absolute bare minimum 'maternity leave' and then plop them into daycare at barely a few weeks old with absolutely zero regrets and not a single glance backwards.
"She'll do her years of medical rotations, and be a full-fledged doctor by the time the child is in kindergarten. Then, she'll go to work a demanding, rotating OBGYN schedule of nights, weekends, holidays, and constantly being on-call (because, of course, a first-year employee will get the last choice when it comes to time off requests). Milestones will be missed, holidays, school plays, classroom volunteer time, and anniversaries with her husband. But, of course, the child will grow up well-adjusted because they had such a strong role model trailblazer feminist mother to look up to, right?
"Her pregnancy announcement was the only time I have felt real, true, physical anger at our infertility. This is not a role model or a 'maternal' figure. If she had gotten pregnant in the middle of medical school, that child would have been aborted because it wouldn't be a convenient time.
"I know 'life isn't fair,' but this feels so unfair."
Can a woman forget her sucking child, that she should not have compassion on the son of her womb? yea, they may forget, yet will I not forget thee.
Isaiah 49:15