Was Jesus The Gentle Parent?
Was Jesus The Gentle Parent?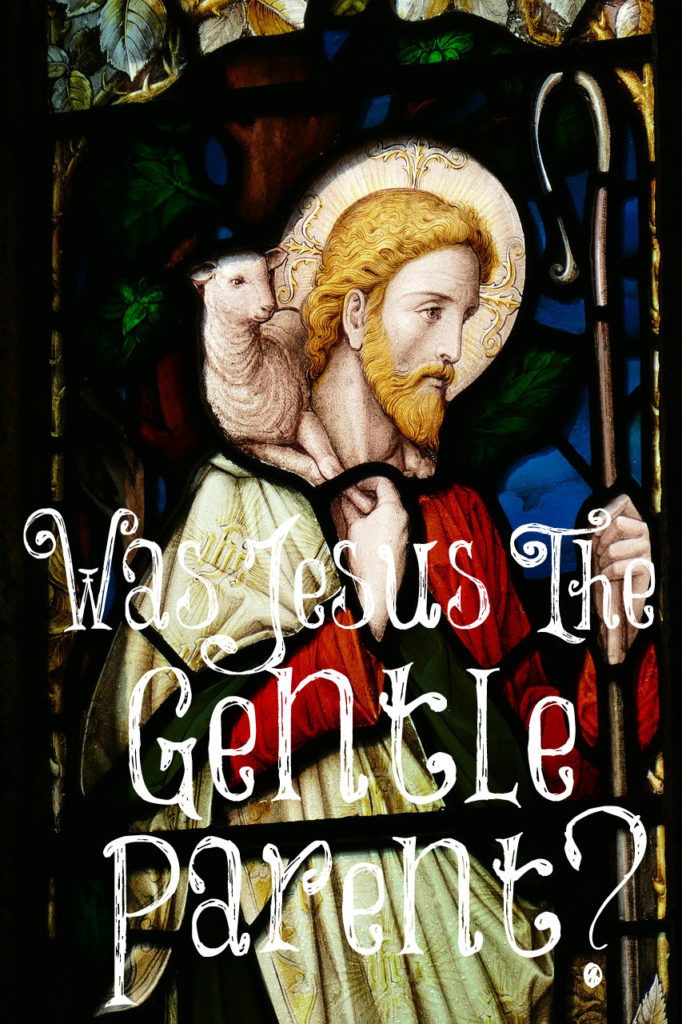 There is a parenting movement called "Jesus The Gentle Parent." Was Jesus The Gentle Parent? First of all, He was never a parent and didn't raise children. His purpose was to point people to their need for a Savior. He wanted people to clearly see their sin and that the wrath of God was upon them because of it. If their eye caused them to sin, He told them to pluck it out. If their hand caused them to sin, He told them to cut it off. He took sin seriously. He even told the lame man, "Behold, thou art made whole: sin no more, lest a worse thing come unto thee" (John 5:14).
The people living under the Law were fully aware of their sin since they were incapable of keeping the Law. But Jesus even took it farther by explaining to them that they could sin by their thought life. Oh, how desperately they (and we) needed a Savior. Christ came to pay the penalty for all of our sin (the sacrificial Lamb) so that all who believe in Him will have eternal life. Therefore, He isn't the model for how to parent children. No, He had a much more important role to fill: saving souls from a Holy and Just God's wrath.
God is our example of how to parent since we are His children, plus we are given instructions from Him about parenting children. How does God discipline His children (us)? He tells us in Hebrews 11. "My son, despise not thou the chastening of the Lord, nor faint when thou art rebuked of him. For whom the Lord loves he chastens and scourges every son whom he receives…Now no chastening for the present seems to be joyous, but grievous; nevertheless afterwards it yields the peaceable fruit of righteousness…" (Hebrews 12:5, 6, 11).
Let's examine some of the words in these verses. Chasten means to "correct by punishment; to inflict pain for the purpose of reclaiming an offender." Scourge means "to afflict for sins or faults, and with the purpose of correction." Grievous means "afflictive, painful, hard to bear." You see, God understands the selfish nature of the flesh and that it needs to be trained and disciplined with pain. In Proverbs, we are given numerous verses about the power of the rod to correct the flesh. "Foolishness is bound in the heart of a child, but the rod of correction shall drive it far from him" (Proverbs 22:15).
Who are we to argue with God or make up a make-believe Jesus? Yes, Jesus was gentle but He also stood strong against sin and He is God. All throughout the Old Testament, we saw how God dealt with His disobedient and rebellious children and it wasn't gently. Yes, He's the same God (read Revelation) and He wants children who don't wallow in sin since it's destructive and leads them away from Him. "But exhort one another daily, while it is called To day; lest any of you be hardened through the deceitfulness of sin" (Hebrews 3:13). "But every man is tempted, when he is drawn away of his own lust, and enticed. Then when lust hath conceived, it bringeth forth sin: and sin, when it is finished, bringeth forth death" (James 1:14, 15).
Ultimately, all who don't repent and believe will experience God's wrath which is eternal damnation. If He takes sin seriously, so should we. If He uses pain to deal with our sin, so should we with our children. We have a flesh that is bent towards sin as we see in our children from a young age and we battle within ourselves. Pain is a great teacher.
All throughout the Word, we are told about the benefit of pain and suffering and how it refines us and make us more like Christ. When we spank our children on their bottoms for rebellion or slap their hands when they are young, we are teaching them self-discipline and are training their flesh to not sin. Yes, it hurts but it doesn't harm them in any way. This has absolutely nothing to do with physical abuse. It's not done in anger but in deep love for the children's welfare, future, and eternal soul.
…bring them up in the nurture and admonition of the Lord.
Ephesians 6:4