What About Him?
What About Him?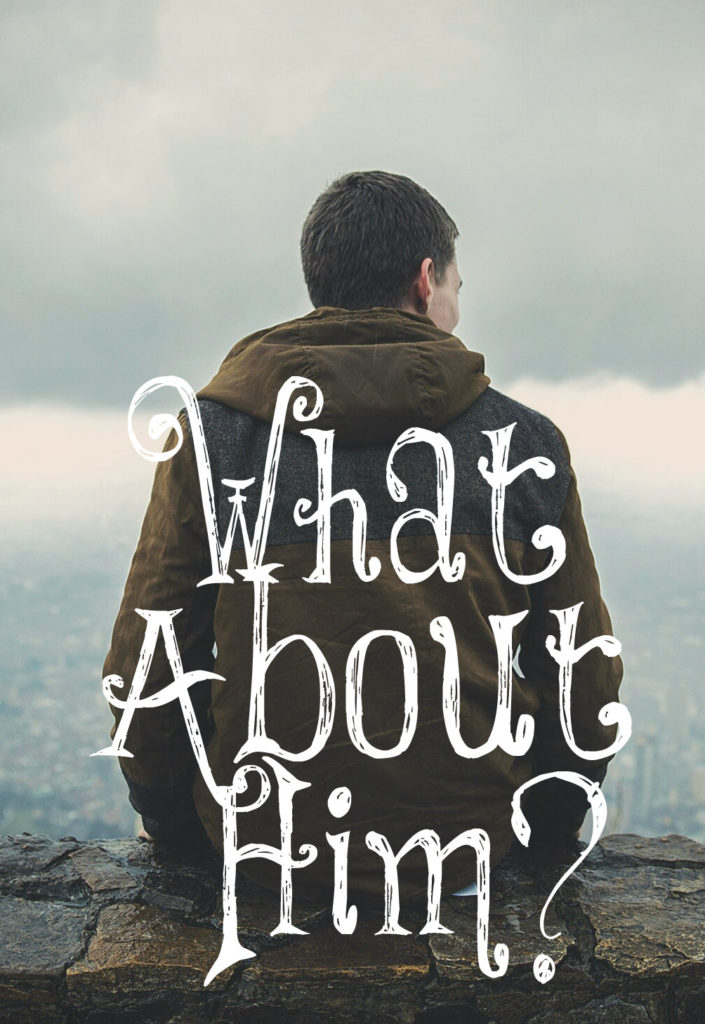 In all the years I have been mentoring women, frequently I have women asking me, "Well, what about him? Doesn't he have to do this and that, too? What about Ephesians 5:25? He's called to love me as Christ loves the Church and he isn't so I can disobey, disrespect, and be the leader in the home since he isn't obeying God, so there!" No, they don't add the last part but this is in essence what they are saying when they say, "What about him?"
Women, this is what caused Ken and me to have a difficult marriage for 23 years. I was continually thinking about how he should act and speak to me, instead of working on myself. You aren't responsible for your husband's behavior. He is. You are only responsible for your own, regardless of how your husband behaves. God calls us to have a godly lifestyle and this doesn't depend upon our husband. The Lord doesn't say to respect our husbands, but only if they are respectable. Obey your husbands, only if they are perfect in every way. (Sarah was known for obeying Abraham and he sure wasn't perfect! 1 Peter 3:6) Please your husbands but only if they please you. Love him only if he loves and adores you. I am sure you learned when you were growing up that two wrongs never equaled a right! How come you forgot?
One day, you will have to stand before the King of kings and give an answer for the way you lived and you can't say to Him, "Well, my husband didn't love me like you loved the Church?" This will be meaningless on that day. We are only responsible for our actions and our obedience to the Lord. Respect your husband even if he isn't acting respectable. Do you realize what a powerful witness this is to him of Christ living in you? Obey him, even when he is not perfect. Please him even if he isn't pleasing you. This is called heaping burning coals upon his head. These burning coals have the ability to soften the hardest heart so faith can grow. Love him even if he says he doesn't love you. Care more about his eternal soul than your short-term "happiness" since happiness is fleeting.
Life isn't about you and doing things your own way and waiting for others to be obedient to the Lord before you're obedient. No, life is about the Lord and doing things the Lord's way even if no one else is being obedient since you will shine like a bright light in a dark world. Love the Lord and His ways more than your rights, emotions, and feelings. Trust that He knew what He was doing when He created you to be your husband's help meet and follow your husband. If he is not a believer, memorize 1 Peter 3:1-6, and fight for his eternal soul by doing things God's ways. Then, just maybe, you will one day have a marriage that is strong and brings glory to the Lord.
Here is the patience of the saints:
here are they that keep the commandments of God, and the faith of Jesus.
Revelation 14:12