Working Mischief in the World
Working Mischief in the World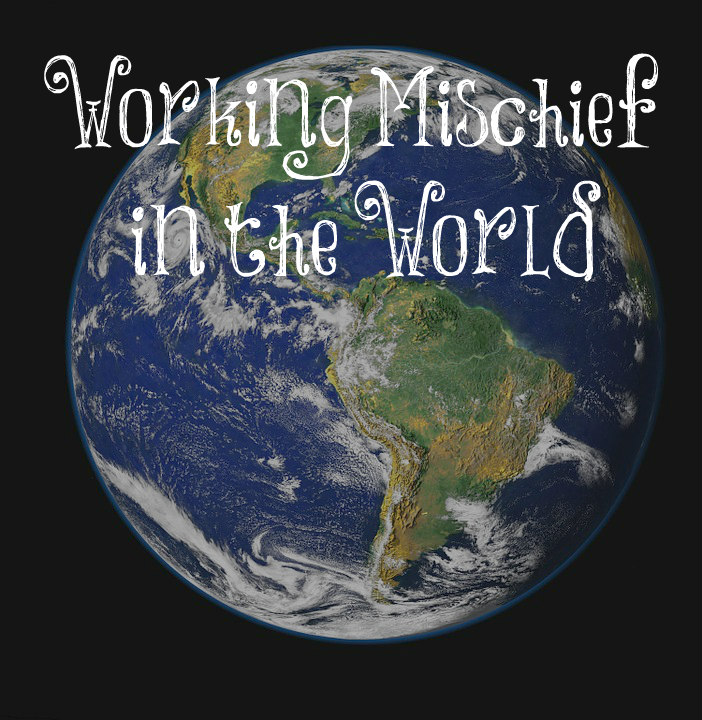 Every morning, I spend some time in the Word. I have been reading through Ecclesiastes and came across this verse: "And I find more bitter than death the woman, whose heart is snares and nets, and her hands as bands: whoso pleases God shall escape from her, but the sinner shall be taken by her" (Ecclesiastes 7:26). This piqued my interest so I looked this verse up in the commentaries. This is what Pulpit Commentary had to say about it.
"And I find more bitter than death the woman. Tracing men's folly and madness to their source, he finds that they arise generally from the seductions of the female sex. Beginning with Adam, woman has continued to work mischief in the world. 'Of the woman came the beginning of sin,' says Siracides, 'and through her we all die' (Ecclus. 25:24); it was owing to her that the punishment of death was inflicted on the human race. If Solomon himself were speaking, he had indeed a bitter experience of the sin and misery into which women lead their victims (see 1 Kings 11:1, 4, 11)."
The seductions of the female sex. I understand the influence women hold over men and the way they continue to work mischief in the world (and the Pulpit Commentary was written in the 1800s!). We read about a woman who "flatters with her words" (Proverbs 2:16), "forsakes the guide of her youth" and "forgets the covenant of her God" (Proverbs 2:17), "her house inclines unto death" and "her paths unto the dead" (Proverbs 2:18), and "none that go unto her returns" (Proverbs 2:19). Proverbs is filled with warnings about women who lead men down the path of destruction through their seduction and we are seeing it happening all around us today.
Women, even Christian women, are forsaking the guide of their youth and forgetting the covenant of their God in mass numbers today by initiating divorce in 80 per cent of the marriages today. This is a path to destruction for her, her husband, her children, her grandchildren, and even her great grandchildren. Many men don't want to get married anymore because of this and the fact that divorce laws (no fault divorce) favors the women over the men. This is tragic in so many ways!
The media promotes lascivious lifestyles and women continue to be entertained by them. Take The Bachelor, for instance. Women who are practically naked and making out with the same man while drinking alcohol the entire time in order to lose their inhibitions. Feasting on this garbage and going to the public schools and universities create women who are spoken of by King Solomon many thousands of years ago. And they aren't learning biblical womanhood anywhere, no, not even in the churches or the women's Bible studies.
As someone wrote, "You are the books you read, the movies you watch, the music you listen to, the people you spend time with, the conversations you engage in. Choose wisely what you feed your mind." We are commanded to dwell on the true and the pure in Philippians 4:8 and to walk with the wise in Proverbs 13:20.
Think of the verses that show the influence women have in their marriages and in their homes. "Every wise woman buildeth her house: but the foolish plucketh it down with her hands" (Proverbs 14:1). Yes, there are evil men who tear their homes down but in general, the Bible is exactly right. We can build our homes up by being cheerful, kind, grateful, gentle, modest, and faithful until death do us part or tear them down by being moody, unkind, thankless, harsh, immodest, unfaithful, and divorce the husband of our youth.
We are also told that a wife may win her disobedient husband without the word by her behavior (1 Peter 3:1). A woman with a meek and quiet spirit who doesn't argue and isn't contentious with her husband will more than likely draw her disobedient or good husband to herself rather than push him away. This is the recipe for a good, strong marriage that can last a lifetime.
Use this influence for good and not for evil, women. Do not try to seduce men by the clothing you wear or by your behavior and allow God's Spirit and His Word to change you into a virtuous woman instead.
"If, for instance, the Book of Proverbs paints the adulteress and the harlot in the soberest, most appalling colors, the same book affords us such a sketch of the virtuous matron as is unequaled for vigor, truth, and high appreciation. And if, as in our present chapter, Koheleth shows a bitter feeling against the evil side of woman's nature, he knows how to value the comfort of married life (Ecclesiastes 4:8), and to look upon a good wife as one who makes a man's home happy (Ecclesiastes 9:9).
"Since the incarnation of our blessed Lord Jesus Christ, 'the Seed of the woman,' we have learned to regard woman in her true light, and to assign her that position to which she is entitled, giving honor unto her as the weaker vessel, and, at the same time, heir with us of the glorious hope and destiny of our renewed nature (1 Peter 3:7)."
Just as women can use their seductions to bring much harm to men, they can also use their virtue and goodness to bring much good to them. Do you bring good to to your husband and make his a home happy? "Whoso findeth a wife findeth a good thing, and obtaineth favour of the LORD" (Proverbs 18:22). This world and the churches need good women who love the Lord and His ways. These women are salt and light to a wicked generation. Use your womanly influence for good and make it easy for your husband to love you!
 Live joyfully with the wife whom thou lovest all the days of the life of thy vanity, which he hath given thee under the sun, all the days of thy vanity: for that is thy portion in this life, and in thy labour which thou takest under the sun.
Ecclesiastes 9:9