Abandoned in the Love of Submission
Abandoned in the Love of Submission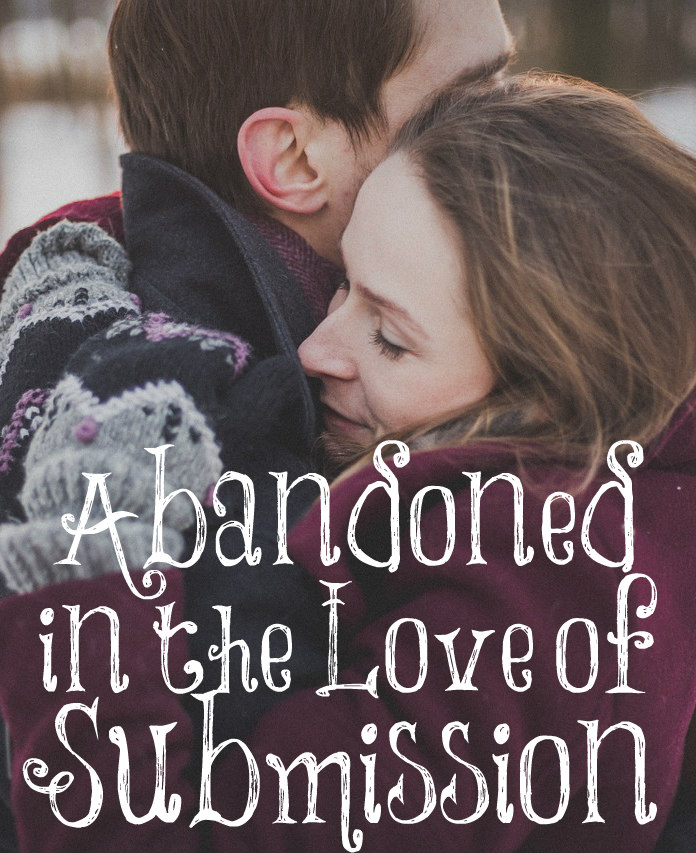 This post was written by Steven Winkler from a comment on The Jezebel Profile.
Lori – I am amazed at the wisdom of God in your post and your courage to share it. This is not a popular message but a critically needed one. There is an absolute crisis with troubled marriages in the Church because MOST Christian leaders are either ignorant or too afraid to embrace the truths you shared from scripture regarding the GOD ORDAINED roles for husbands and wives. Instead, the Church has adopted the world's views in subtle ways where there is no distinction in gender roles AS GOD has designed and ordained them.
The root of that crisis is that a husband's GOD GIVEN authority and GOD'S COMMAND to wives to submit to his authority inevitably takes a back seat to the idol of endlessly pleasing his wife in exchange for her FUTURE promise to obey her husband once "her trust is established;" i.e. "Well, I'll submit to him when he starts laying down his life for me as Christ did for the Church." But that day NEVER COMES because in spite of his best effort to love her IT'S NEVER ENOUGH for her to KEEP HER VOWS to abandon herself to him in the love of submission.
Many marriage counselors excuse this by exalting the need for trust OVER and ABOVE obedience to God's word, but in doing so they have opened the door to Jezebel and even enthroned that devil over those marriages because they are exalting a woman's need for her husband's love and affection over and above OBEDIENCE TO GOD. It's an extremely diabolical and cleverly designed scheme of Satan that keeps couples in endless fights and confusion because inevitably, Satan will endlessly stoke a woman's fear by frequently getting her to relive the pain and scars of childhood hurts.
This keeps her in an endless vicious cycle of rejection, pain, and fear because without the power of the cross, she will NEVER break that cycle – NO MATTER HOW loving her husband is. Many women become miserable tyrants, not understanding that demons are actually manifesting through their emotions, wrecking and destroying the marriage. OBEDIENCE to God's word by submitting to their husbands blocks Jezebel's influence and opens the door to God's redemptive power in Christ, even when her husband is not obeying God as he should in his ministry to her.
Marriage counselors who refuse to teach and hold couples accountable to what SCRIPTURE teaches and COMMANDS regarding God's divine order and obedience to it in marriage are FALSE TEACHERS. Ignorance is no more an excuse for this than it would be if a Pastor ignored his God given responsibility to admonish his flock to obey what is CLEARLY written in Scripture on any other issue such embracing purity and abstaining from fornication, etc. A powerful, purifying shaking is coming to the Church in regards to this issue.
Husbands and wives had better get serious with God and repent for disobeying GOD'S DIVINE ORDER. There is a lovely, warm comforting ocean of love, mercy, forgiveness, and grace to those who repent with all their heart and follow God's way. But in this shaking, there will be those who will not "endure sound doctrine" but will chase after marriage counselors who will tell them what they want to hear. This will only lead them deeper and deeper into deception. But for those who will obey, their marriages will be HEAVEN ON EARTH.
 That they may teach the young women…to love their husbands…obedient to their own husbands, that the word of God be not blasphemed.
Titus 2:4, 5