Adopting the Sins of Jezebel
Adopting the Sins of Jezebel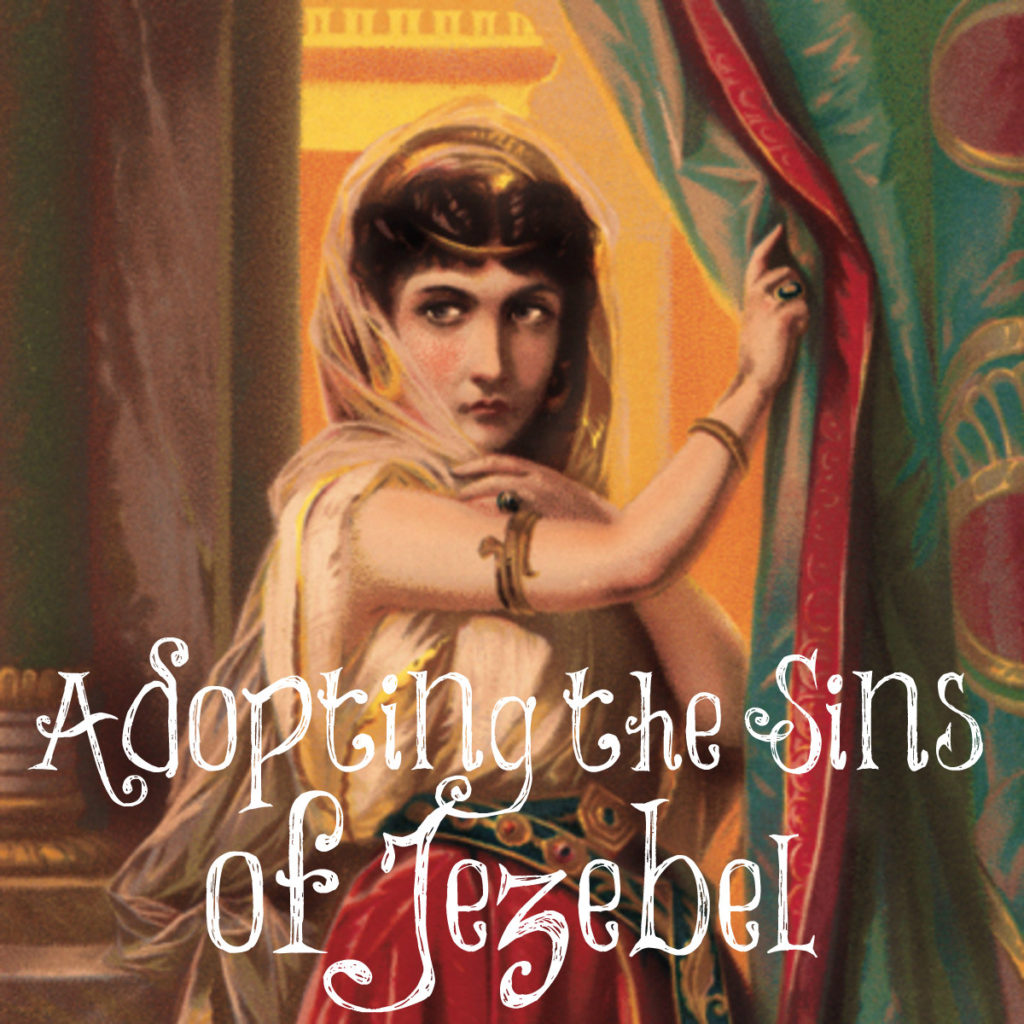 Written By Anonymous
Fundamentally, the primary premise of God's Word is about building the family of God. Would you agree? God made man and woman and asked that they join together as one to create the next generation of godly offspring. In doing so, we have a choice in who we marry, but once married, we are to join together as a family unit to achieve God's primary purpose which is to give Him children who will love Him and who He will love and care for an eternity.
Fast forward to modern day and what we find is the feminist mindset has come into the church. Having children (if I want them), and making a life with my husband to create a family of God and children for God has taken a back seat to a wife's desire to do whatever she wants. Is that not what she was taught as a young girl, "You can do and be whatever you want to be!" It is a subtle lie in that is only partially true. If she is only willing to put aside what God asks of her she can indeed be almost anything she wants to be and do in this world.
Far too many women, even Christian women, have adopted the sins of Jezebel. They play at being a wife and mother, but their true desires and purposes lie elsewhere. The easiest to see this in is the true feminist who throws off God's design and desire for her life to go do her own thing, whatever that may be. The harder one to identify is the one who "plays" at being wife and mother, but in reality her heart is self-seeking.
Who these Christian women are should only be judged by the woman herself, perhaps her husband and her heart, but she should have a few fundamental principles in mind:
1) If she is married, is she first and foremost committed to her marriage and to raising the next generation of godly offspring? This is not an optional issue for any Christian family, except those who have bought the lies of feminism and placed a woman's own need for "success" above what God desires and asks of her.
2) God's design for marriage is that a husband would be head and leader of the home and his wife a willing submissive follower. No matter what success she is achieving outside the home, or the success she is having as a spiritual teacher, is she following God's desire, or have her ambitions left her husband behind?
Too many women get involved in spiritual things and teaching, yet their success and ambitions have now turned upside down God's design for the family unit. Even the wife who simply is in the Word for hours each day can use this as a means to exalt herself and keep her husband under her, or she can do this quietly and use it to bolster her desire to please God by constantly building up, serving, and being submissive to her husband. Also, to treat him with great respect and adoration for what he does and provides for the family and to encourage him by her godly behavior to seek to become serious in his role of leader of the family.
I am not saying that a Christian wife can never be a spiritual teacher of women, but she does this role with her husband as head and leader. Think about many of the other Christian woman who have taken on big teaching roles and their relationships with their husbands. We do not know the facts of what happens behind the scenes, but we know that these women are often outside the home and some of them, if not all of them, do not primarily believe in submission. They certainly will not teach it to other women.
Now, carry this into your local church and far too often you will find the "spiritual" wife with a husband taking the back seat, and the only reason we have found this acceptable in the modern church is because the disease of feminism has crept in. If an elder/teacher is to be one who "rules his house well," why would not the same be true of a wife that she is one who lives in submission under the headship of her husband or she is disqualified? How can a "godly" woman teach other women the Bible when she is in rebellion to it?
The conclusion here is that the spirit of Jezebel has infiltrated the church so much that we hardly notice that these women, in their desire for success and recognition outside of their homes (feminism), have usurped the leadership of their homes, put their husbands, and too often their children, on the back burner. They have lost the priority of building first their own family, and family for God, to spend hours a day trying to win the lost. No, evangelism is not their focus. To build the body of Christ by teaching the Word? Well, that is what they think they are doing, all the while modeling for these women exactly the opposite of what God has asked them to prioritize: husband, children, and home.
I am not opposed to all women teachers teaching other women, but you do have to wonder what in the world has happened to the church to have Christian women running and teaching and listening to spiritual things and all the while neglecting their own God given roles? To watch and listen at the feet of women who do not believe in being submissive to their own husbands, do not allow him to lead, and have shipped their children off to someone else's care. This all goes against God's number one design and desire for them to seek after serving Him.
Perhaps not all of them are violating God's Word to the same degree, but to the point of this post, unless a Christian wife sees her primary responsibly to build a marriage with her husband and to raise up the next generation godly offspring, she will be stepping into the spirit of Jezebel and the lies of feminism. She will be seeking her own success while leaving her husband and children behind. After all, the world says she can have it all, yet God's Word says, do things my ways and you will reap my blessings.
But I would have you know, that the head of every man is Christ; and the head of the woman is the man; and the head of Christ is God. 1 Corinthians 11:3