Am I Sure I Will Go to Heaven When I Die?
Am I Sure I Will Go to Heaven When I Die?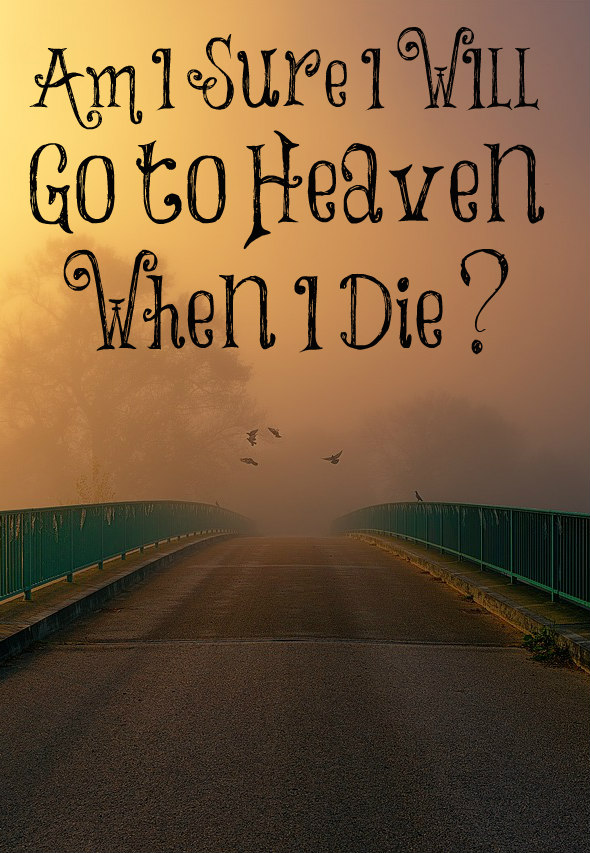 Here's a comment that was left on my post last Friday about my tumor growing back:
"I will pray for you, Lori, but I still want to ask if you're 100 percent sure you'll go to heaven when you die, and the reason why I say that is because I think that you are Calvinist. You keep saying that God is 'sovereign,' a word never found in the Bible and also every time that you hear a story about a husband who has fallen in sin, you think that his soul is in danger like he would end up in hell if he does not repent of his sin. Do you truly believe that salvation is by grace alone through faith alone in Christ alone and once saved always saved? If you don't believe that, then it means that you believe in salvation by works and you have to repent by putting your faith on Jesus only without adding any works."
Yes, I am 100 percent sure that I will go to heaven when I die and then will spend eternity on the new earth with Christ and all who believe in Him and love Him. No, I am not a Calvinist. I label myself by being a Christian only. Yes, you can argue Calvinism from the Bible, but you can also argue Arminianism from the Bible too. I want to be known for being a Christ follower, not some man who wasn't God.
God is sovereign over all. Here are a 100 verses about His sovereignty. "There are many devices in a man's heart; nevertheless the counsel of the LORD, that shall stand" (Proverbs 19:21). This doesn't mean that we don't have free will. What is love if there is no choice?
I have never written that if a husband has fallen into sin that his soul is in danger if he does not repent. I believe that a true believer will believe until the end. The only unforgivable sin is the sin of unbelief. If we are true believers, we will produce fruit in keeping with salvation. Once we believe, we are forgiven from all of our sins, filled with His Spirit, dead and freed from sin (Romans 6), new creatures in Christ, delivered from the kingdom of darkness and translated into the kingdom of His dear Son (Colossians 1:13), clothed in Christ's righteousness (2 Corinthians 5:21), and now walk in newness of life (Romans 6:4).
Will believers still sin? Yes, since we won't be perfect until we receive our heavenly bodies but it will no longer define who we are.
For sin shall not have dominion over you: for ye are not under the law, but under grace. What then? Shall we sin because we are not under the law but under grace? God forbid.
Romans 6:14, 15