Are Wives Raising Their Husbands?
Are Wives Raising Their Husbands?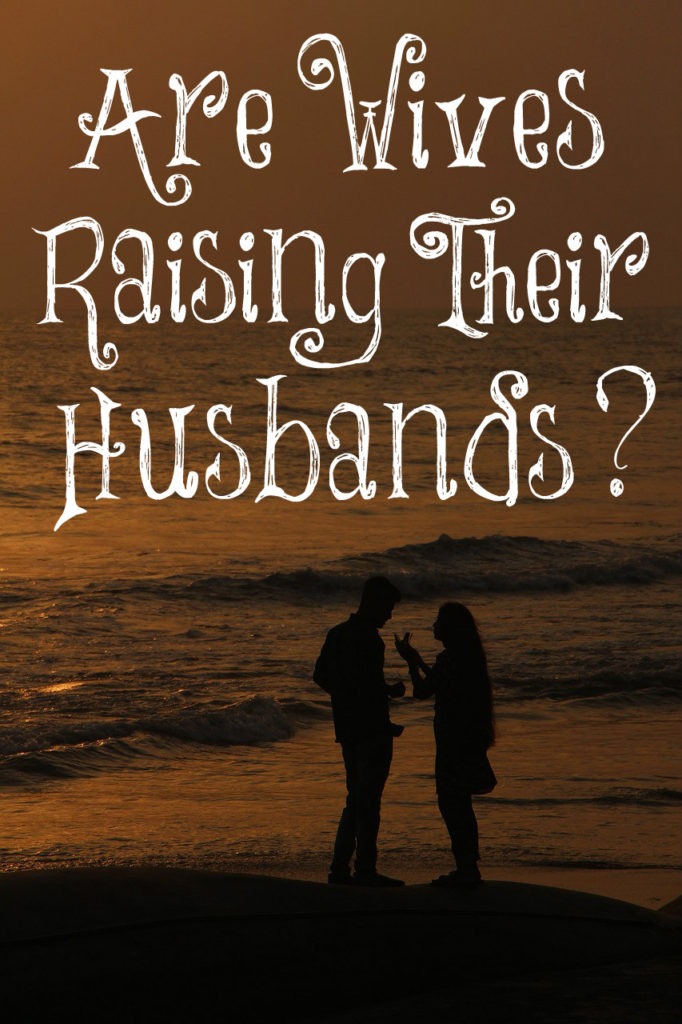 Dale Partridge wrote this on his Facebook page a few days ago. "The deeper Veronica and I get into the ministry of marriage, the more we're realizing that wives are basically raising their husbands. They've become the mother to an aged male. A boy masquerading in boots with a mortgage and a video game addiction. Instead of having a marriage with a man who orders his life to serve, equip, and instruct his family how to follow God, they've got a husband and a father who needs to be weaned off fantasy football, guy nights, and lazy days on the couch."
I have a few thoughts about this. I believe women are reaping what they have been sowing since the 60s. Feminism has caused so much destruction in it's path, including the breakup of homes and boys being raised without fathers. Even if fathers are around, the mothers interfere with the fathers trying to toughen up their sons by saying their husbands are being too hard on their sons. None of these situations are conducive to raising good, responsible men.
I tried "raising" Ken when we were first married. I wanted him to help with the housework, not watch so much TV, not eat so much junk food, etc. I had a laundry list that I was trying to train him up with. All of these were NOT my responsibility and I'm afraid when women see a comment like the one above, they will wholeheartedly agree and continue to try to raise their husbands in these areas.
Yes, there are some husbands who haven't grown up and still act irresponsibly and not as men, as the men Dale was referring to in his post. The only way a wife can TRY to raise a husband up like this is to speak the truth in love to him, set boundaries if need be (especially if his actions are dangerous or destructive), and seek wise counsel about the situation. Wives don't have a great capacity to raise up their husbands unless the Lord uses their "chaste conversation" to win them "without the word" which is God's prescription in 1 Peter 3:1-6.
We must be so careful about defining "being raised" since most women are using the term to simply say they are trying to change the behavior or habits of their husbands that they don't like or agree with. This isn't our job to do. It's women's innate desire to change (raise up) their husbands to their standards and it's not a good desire. The more we learn to be satisfied with the man we married, the more content we will be. Besides, as we treat them with kindness, respect, love, and gentleness, we will most likely reap what we are sowing.
…and the wife see that she reverence her husband.
Ephesians 5:33