Bad Mouthing Women Preachers
Bad Mouthing Women Preachers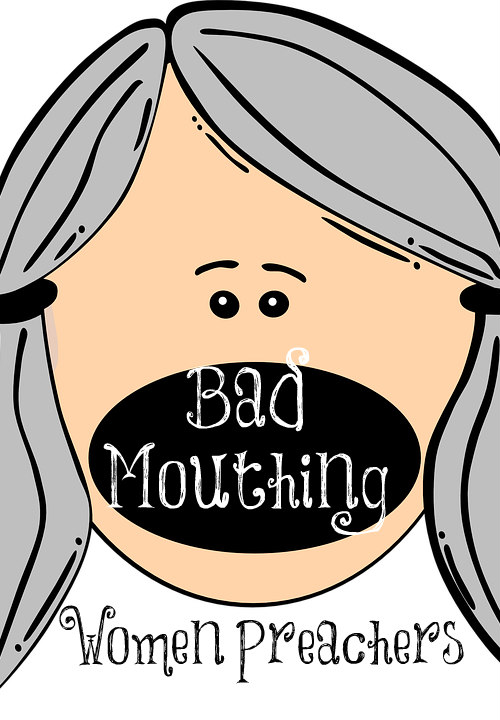 There are many popular women preachers today. This isn't biblical. God gave men the mandate to preach and teach the Word. Many twist Scripture and believe it is okay since these women are winning people to the Lord. One man, I will call Ben, wrote this comment on a post I wrote about a female preacher: "I became a born again Christian man after being ministered to by a woman. She baptized me shortly afterwards. This woman was clearly sent by God to reach a lost man. How many thousands of men have Joyce Meyer and Beth Moore led to the Lord and here they are bad mouthed because of it. I believe at that time it was just a custom for woman not to minister just like it was a custom not for a man to have long hair. Be careful not to become legalistic at the expense of loosing souls. Let Christ be preached by men, women, boys, and girls."
Lisa Bevere, a very popular teacher/preacher, wrote this on her Facebook page the other day: "I remember I used to hear all of these as reasons why women shouldn't be allowed to preach; my friend never limit yourself to a man-made label. Find freedom in the identity and life Jesus purchased for you. He restores that which was lost at the fall. Whatever it is you have need of, go to the Word of God and get it." It was under a poster of hers that read, "Never resign yourself to a designation of unfit, gullible, and easy to deceive."
God is the one who said that woman are easily deceived and He is the One who created us. And Adam was not deceived, but the woman being deceived was in the transgression (1 Timothy 2:14). This is one of the reasons He gave for women to not teach nor be in authority over men but be silent in the church. But I suffer not a woman to teach, nor to usurp authority over the man, but to be in silence (1 Timothy 2:12). For this reason, I will never listen or learn from Lisa. I encourage you not to either since she mocks the clear teaching of the Word of God as many popular women teachers/preachers do today.
These women may be "winning" people to the Lord but they are disobeying God's clear commands in the mean time. We should never believe that it is okay to disregard and disobey God just because our ministry is successful. Everything must be measured by the Word of God.
Another man wrote this comment in response to Ben's comment: "I hope you are well. Your argument about if Beth Moore's works were not blessed by God it would of dried up a long time ago is incorrect. Mormons, Islam, Jehovah's Witnesses, to name a few, are still here and increasing in numbers. Why haven't their works dried up? You can't understand God fully. Praise be to God that He gave us His love letter, His Word and ONLY His Word is our standard. To be for God and follow Jesus is to check everything with God's Word.
Sorry to say Beth Moore does not measure up. Reading your comment, I honestly don't think you grasped exactly what Josh (another man's comment) was saying. He was saying that God has laid out the pattern for who is to teach and who is not, and Beth Moore violates that pattern. Even without all of her heresy, let alone her association with known false teachers, that alone is enough to call her out. This is 'pointing fingers,' it's simply speaking the truth. If that is judging then I guess Jesus, the apostle Paul, Peter, James, and any one else who pointed false teachers are judging as well."
Why do I name these women who are unashamedly disobeying or adding things to the the clear teachings of the Word? In order to warn all of you women who are learning from them. Compromising on parts of the Word that one doesn't like is a slippery slope and is not a slope you want to be on. I have seen too many abandon their faith due to believing untruths and I don't want this to happen to you.
For the time will come when they will not endure sound doctrine; but after their own lusts shall they heap to themselves teachers, having itching ears; And they shall turn away their ears from the truth, and shall be turned unto fables.
2 Timothy 4:3, 4
***If you love the truth of God's Word and are tired of all the watering down of Scripture, feel free to join the chat room to have fellowship with like-minded sisters in Christ, but you must fill out the application in order to be accepted. We want all women to know what we believe and are in agreement. Thank you!