Confusion Over Sexual Personhood is Epidemic and Devastating
Confusion Over Sexual Personhood is Epidemic and Devastating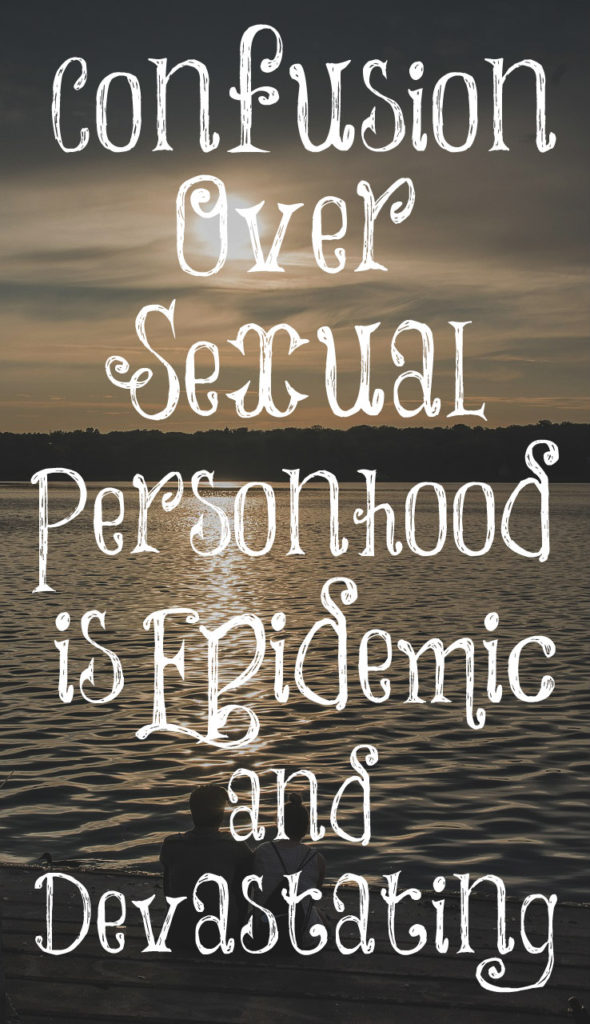 When I was growing up, we were shown clearly defined gender roles in our home and in our church. My mom was a full-time homemaker and my dad worked hard to provide. When we went anywhere as a family, my dad drove and at restaurants, he was always the one to pay. He took care of the broken and heavy things in and around the home. He took us to church every Sunday and once in a while read Bible stories to us. He prayed at family meals. He was definitely the head of our home. In our church, I never remember a woman getting up on stage except to sing. No, they weren't worship leaders who gave little mini-sermons between songs or pray, and they didn't give announcements. They were quiet in the churches.
My children had the same upbringing. I was home full time and Ken worked to provide. He always drove, paid at restaurants, took care of the heavy and broken things in and around the home, and prayed over family meals. Our children were given clear examples of maleness and femaleness and their roles. They have all grown up to exhibit these same roles in their families, thankfully.
John Piper wrote, "The tendency today is to stress the equality of men and women by minimizing the unique significance of our maleness or femaleness. But this depreciation of male and female personhood is a great loss. It is taking a tremendous toll on generations of young men and women who do not know what it means to be a man or a woman. Confusion over the meaning of sexual personhood today is epidemic. The consequence of this confusion is not a free and happy harmony among gender-free persons relating on the basis of abstract competencies. The consequence rather is more divorce, more homosexuality, more sexual abuse, more promiscuity, more social awkwardness, and more emotional distress and suicide that come with the loss of God-given identity."
God has given us clearly defined gender roles in the family and in the Church. There's no confusion about this. No, mothers aren't supposed to be the providers for their families. No, men aren't supposed to be Mr. Mom. No, women aren't supposed to give mini or long sermons in the churches or be in any type of leadership positions in the churches.
Women were deceived into believing that their lives at home with their children didn't matter and they turned culture upside down. The solution to this tragedy? All of you who love the Lord Jesus Christ and want to please Him in all that you do, strive to live in obedience to His commands which aren't burdensome because His Spirit works mightily within you. He calls you to be a keeper at home with your children. You are a help meet to your husband. This is God's perfect role for you. Make sure your children are clearly taught and shown the beautiful differences between male and female.
Rebel against our feminist culture and love the role that God has specifically designed for you. Your family will be blessed and your children will most likely grow up to be emotionally stable and secure and be content with who God made them to be; for godliness with contentment is great gain.
Male and female created he them; and blessed them.
Genesis 5:2