Divorcing Since They Grew Apart
Divorcing Since They Grew Apart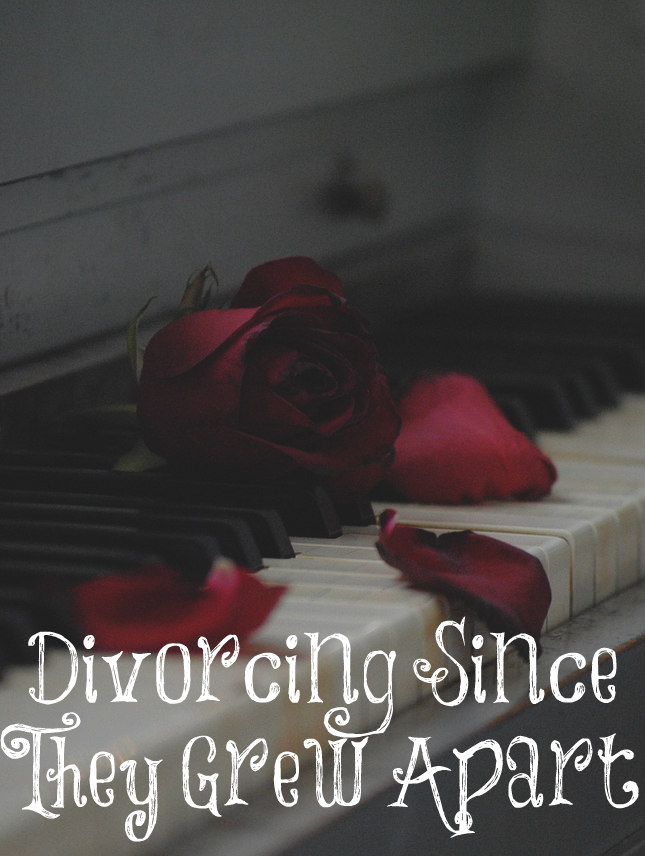 A woman wrote about divorcing her husband. This was the message she gave publicly: "With great sadness, after 10 years together, we have come to a loving conclusion to get a divorce. We have nothing but love and respect for one another and are deeply grateful for the years shared, memories made, and the children we are so proud of. This is just the situation of two people growing apart. We ask everyone to respect our privacy as we navigate this difficult time within our family."
Now, since this is all that she published about her divorce publicly, this is the only thing I am going to talk about her marriage since everything else will be speculation and there is ALWAYS two sides to every story. My purpose isn't to tear this woman down but to show the lies of the message that she is giving to millions of women. A message that divorce can be a "loving conclusion" done with "love and respect for one another" because of "two people growing apart." It's NOT this easy, women. I fear many women who aren't "happy" in their marriages will read this and think, "My husband and I are growing apart. It's probably time for us to get divorced." Instead, they should be thinking, "Maybe, it's time I do my part to work on growing back together again to break the pattern of destruction."
As I have written numerous times, love is a commitment and has nothing to do with feelings. The definition that God Almighty gives for love is nothing about *falling in love* or feelings. It's a made up phrase by Hollywood which has caused devastation upon the institution of marriage. Marriage based upon feelings is guaranteed of failing and this is why divorce is rampant. Love is patient. Love is kind. It does not seek her own and its not easily provoked. Love thinks no evil and rejoices in the truth. It bears all things, believes all things, hopes all things, endures all things, and love never fails. This is what young women need to be taught. I see NOTHING about feelings in this definition. Love is an action, NOT a feeling.
Women, you will have times in your marriage when you don't *feel* in love with your husband. There will be times when you feel like you are growing apart. There will be times of loneliness, frustration, and anger towards your husband. None of these are reasons to divorce your husband and cause devastation upon your children. When you divorce your husband, you are essentially saying to your children, "This burden is too heavy for me to bear. Here, children, you bear it." Study after study, testimony after testimony, proves this to be true and this is why God hates divorce.
If you love and respect your husband, which you are commanded to do (it's not a choice), stay married to him until death do you part. Seek counsel from an older, wiser woman if you need encouragement and advice. Don't go to girlfriends who will tear your husband down. Never speak evil about him to others. Kick critical thoughts about him out of your mind. Fight for you marriage. Be a covenant keeper until death do you part.
What therefore God hath joined together, let not man put asunder.
Mark 10:9