Happy In Her Home and With Her Husband
Happy In Her Home and With Her Husband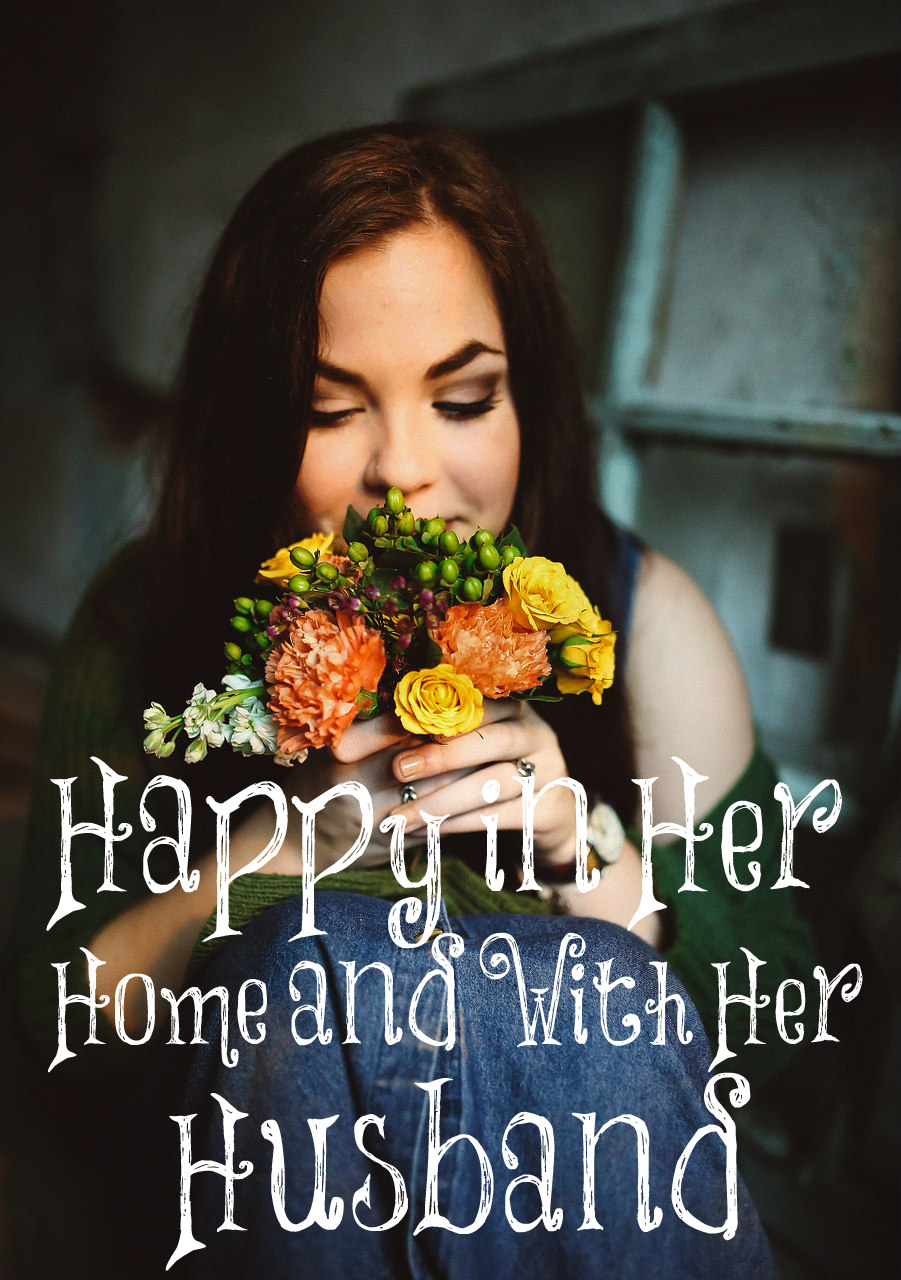 Written by Bernard O'Reilly in his book The Mirror of True Womanhood
What our country, indeed, what every Christians country under the sun, needs most, are these great-souled wives, mothers, and sisters in the dwellings of our over-burdened laborers; women for whom the roof above them and the four walls which inclose their dear ones are the only world they care to know, the little paradise which they set their hearts on making pleasant, sunny, and fragrant for the husband who is out in the hot sun or the bitter cold, beneath the pelting of the rain or the snow or the sleet, who, poorly clad and shod, with his scanty fare of hard bread and cold tea, is working away for the little home and the wife and babes, and who is singing in his heart as he bethinks him of the arm welcome that awaits him when the long day is over, of the bright smile and the loving words that will be sure to greet him when he crosses the threshold of his own little Eden, of the cheerful fire in winter and the humble meal made so delicious by the love that prepares it and the sweet words that season it, of the rest and security and the peace which force the overflowing heart of the husband and father and brother to think and to say there there is no spot of earth so dear and so blessed as the little sanctuary built up and adorned and made full of song by a true woman's heart.
O woman, woman! if you only knew how much you have it in your power to do, with His assistance who can never fail us when we do our best, to make true men of the husband of your choice, of the sons whom God has given you as his most precious treasures; true women, in their turn, of the little girls who are growing up at your knee, to be, when you are gone to your reward, mothers blessed and praised by all who know them!
Have you learned to be happy in your husband? Do you have a sweet, sunny, and cheerful manner?
"Continuing to feel unhappy is a protest about not getting the things I want. It is the fruit of the lusts of the flesh, the lust of the eyes and pride of life. The fruit of the Spirit is love, joy, peace, long suffering, gentleness, goodness, and faith." (Heather Davis)
Who can find a virtuous woman? for her price is far above rubies. The heart of her husband doth safely trust in her, so that he shall have no need of spoil. She will do him good and not evil all the days of her life.
Proverbs 31:10-12