How We Celebrate Christmas
How We Celebrate Christmas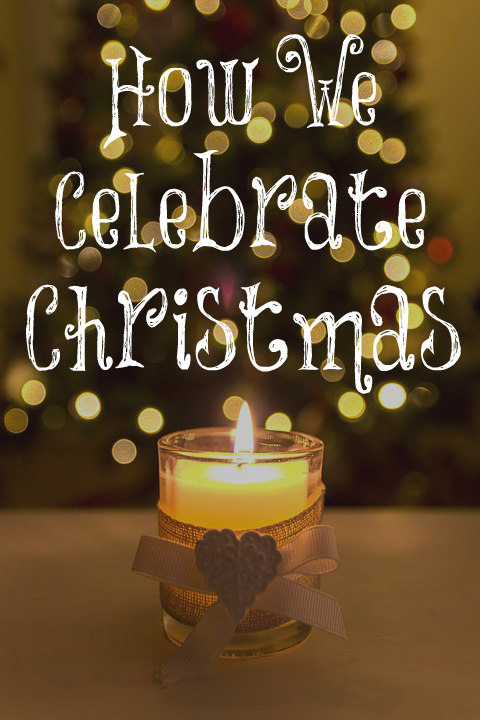 There were many who tried to convince me that Christmas was pagan and that I should not celebrate it. I love what Michael Thorne had to say about this: "There is nothing pagan about Christmas. Something is pagan when we make it pagan. It's not just pagan simply because it exists. There is nothing wrong with celebrating the birth of the Savior of the world. This is what they did when Jesus was actually born. They celebrated it. They brought gifts. So we give gifts to each other just as they gave gifts to Jesus. Christmas could have very well started as a 'pagan' day. But that doesn't matter. It's what you make of it that makes it pagan or not."
 Yes, some celebrate it as a pagan holiday. It's all about Santa and presents for them. For us, it is not, and is a wonderful time of remembering Christ's birth and how He changed the world. However, each of you must come to your own convictions on whether or not you celebrate Christmas. This is not an essential of our faith but we LOVE Christmas! This is how we celebrate Christmas. There's nothing pagan about it!
On Christmas Eve, we normally go to the candlelight service at our church where we worship and praise the Lord in song and hear the Gospel message, and then come home and have a great dinner together with family and a lot of fun and laughter. On Christmas morning, we read the story of the Lord's birth then open the few presents that we give each other. (We never gave our children many since we didn't want this celebration to turn into greed but thankfulness.)
A few hours later for Christmas brunch and for many years up until my mom died a year ago, we would all gather together (my family along with my sisters' families) at my parent's home for prayer and a breakfast, then we would sit around in a big circle and each share what the Lord had taught us in the past year. It was my parent's favorite time of the year! It was probably one of my favorite times of the year, too, and will be greatly missed without my mom. She always treasured time with her family as I do.
The first picture was taken in 2015 on Christmas morning and it's the last picture I could find of all of us together. My dad has this on his mantle and treasures it. He tells everyone how blessed he is! The second picture was taken in 2017. It was my mom's last Christmas and the first time that my sisters and their families couldn't make it due to their children being scattered all over the world, so we decided to do it any ways with my family. We've added five almost six grandchildren since that picture was taken. Our cup is overflowing! (We have pictures of our children gathered in this room on every Christmas morning since they were very young!)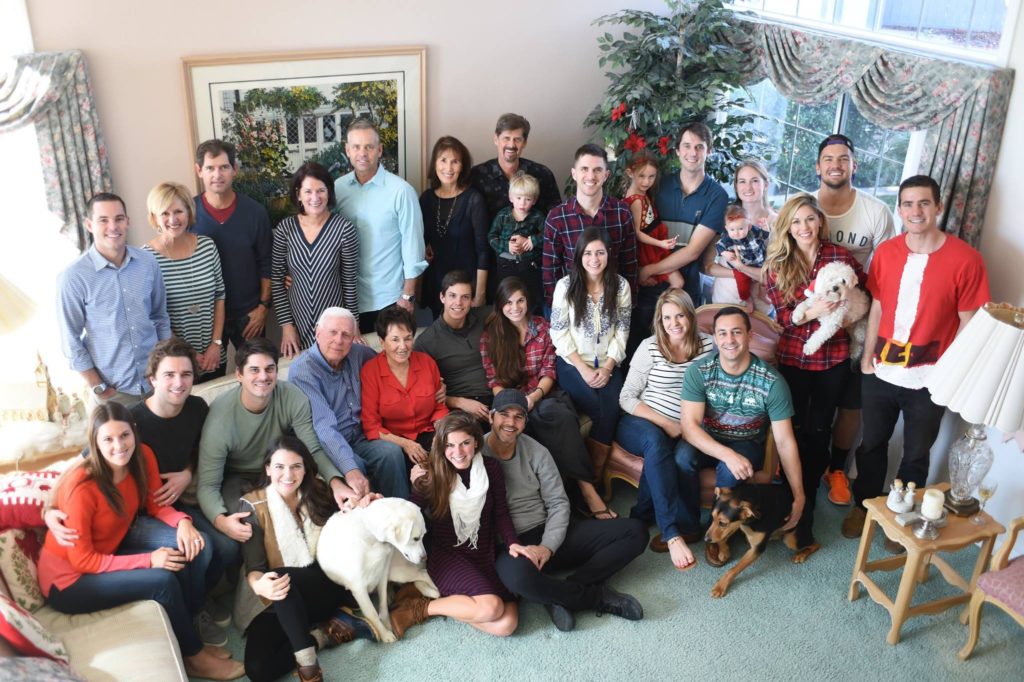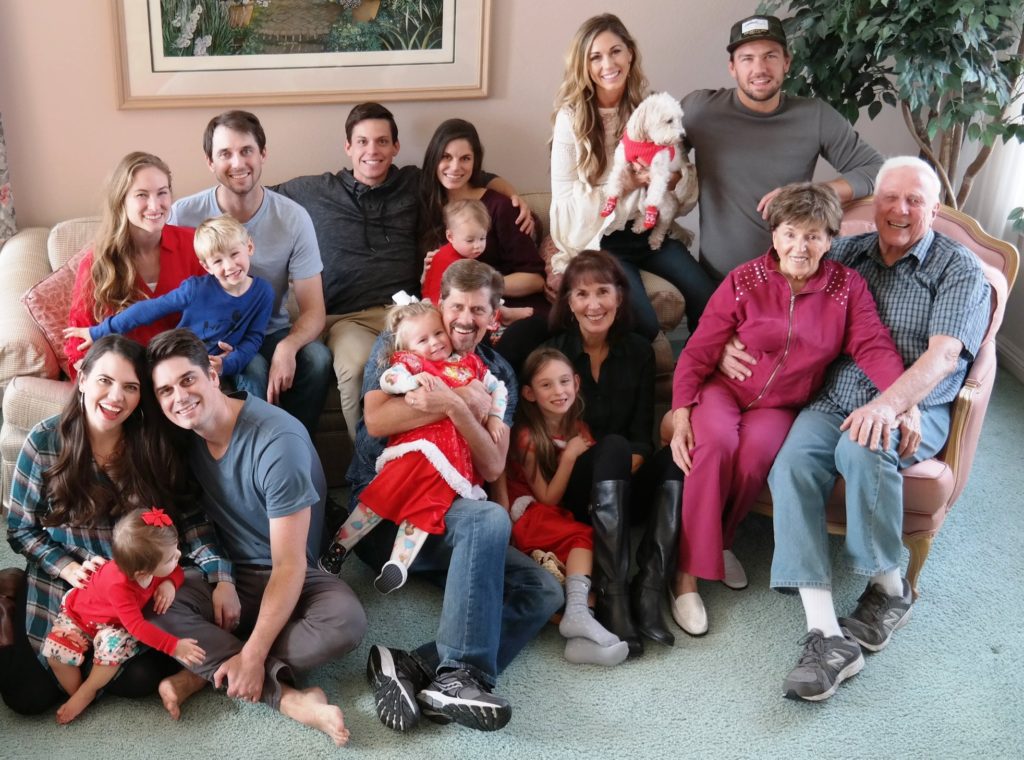 Sometimes, we would all go on a hike after this in the mountains nearby or at the coast, or just relax until dinner. Later, we have a big meal together with any family in the area that wants to come and have a great time together. The meal begins with a prayer in thanks to God for sending His Son to die for the penalty of our sin and save us from God's wrath. It's a day of family, celebration, and Christ! We love it.
Almost every year, I send out Christmas cards with a letter to many old friends, many whom aren't believers, where I share the Gospel and what the Lord has been doing in our lives. For many years, I spent a day baking and delivering goodies to my neighbors. (We love our neighbors!) Last year, I gave all of the neighbors who are unbelievers the book of John. (I pray for them often.) I use this holiday to share the Good News any way possible as I do other days, but Christmas gives many more opportunities which I love since people seem more open to the truth of the Gospel!
For unto us a child is born, unto us a son is given: and the government shall be upon his shoulder: and his name shall be called Wonderful, Counselor, The mighty God, The everlasting Father, The Prince of Peace.
Isaiah 9:6