No Time to Build a Family
No Time to Build a Family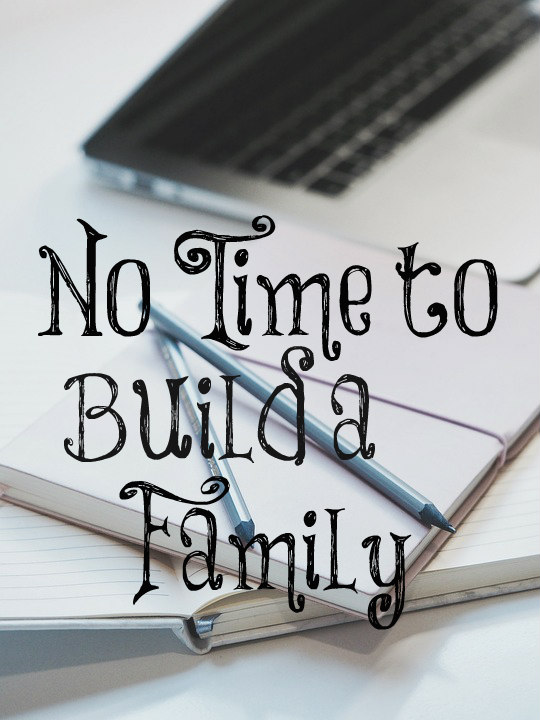 God's will for married couples is to build a family. They are to be fruitful and multiply. They are to raise their children in the nurture and the admonition of the Lord – raise godly offspring who walk in truth. Mothers are to be the keepers at home and fathers the protectors and providers of their families. Feminism is against all of this and the ugly fruit that it is producing is clearly shown not only here in America but in Japan, too.
"Men in Japan do fewer hours of housework and child care than in any of the world's richest nations. That keeps women from getting better jobs and holds back the economy," states an article titled Japan's Working Mothers: Record Responsibilities, Little Help From Dads. Japan's workforce is in desperate need for more women in the workforce. There aren't enough workers to fill in the gaps even though 67% of women are working in Japan.
"But many of those women are stuck in limited roles in the workplace, and one of the biggest hindrances to their ambitions — and the nation's as a whole — is the disproportionate burden women shoulder at home." What are those "burdens" at home? The children, of course! Children are keeping women from working full time in the workforce and if the women do work full time, they have a difficult time giving it their all because of the "burdens" at home.
"It is a legacy of the country's exacting domestic expectations and rigid gender roles for who performs them. While Japanese women have entered the work force at historic levels, their avalanche of domestic responsibilities is not shrinking — and men are typically not helping." Is it "exacting domestic expectations and rigid gender roles" that is hampering women's work in the workforce or is it something much greater than this? Yes, it's much greater than this. It's the roles that their Creator gave to them and no matter how hard women fight against this and want to change it, they can't. They wanted to take on men's roles but men don't necessarily want to take on women's roles.
What is causing this problem that women are needed in the workforce so badly? "Now, with a declining and rapidly aging population, Japanese employers are struggling with a severe labor shortage." Women are no longer having children in numbers as they did in the past because of their careers. It has become a vicious cycle in which there appears to be no solutions. If more women enter the workforce, less children will be born and the population will decline even further, thus less men and women in the workforce.
We're often hearing about the pay gap between men and women which continues to upset feminists greatly. "But close to half of working women are employed part time, and more than half are on temporary contracts, reinforcing a large pay gap between men and women." Many women aren't putting in the hours that men put in due to the "burdens" at home and their nature which isn't built like men's.
Their solution: "But the boost to the Japanese economy would be much larger if women could pursue higher-level careers and were appropriately paid, Ms. Matsui added." In other words, instead of women being home bearing and raising children, they falsely believe the solution is for women to spend more time in the workforce. It won't be for long! Japan needs more children! They will be unable to sustain their economy unless more women begin to bear children.
The title makes us think that dads are the ogre but not so. "Despite some efforts to modify the work culture, excessive hours remain the norm (for dads), helping explain why men contribute so little to housework or child care: They simply do not have much time." Just reading this article made me exhausted. The kind of lives that the women and men live is no life at all. It's all about work and making money, not building a family and spending time with the children. This lifestyle for women in Japan and for many here in America is so far removed from what our Creator created us to do and it will never work long-term.
I will therefore that the younger women marry, bear children, guide the house, give none occasion to the adversary to speak reproachfully.
1 Timothy 5:14