The Discontentment of Women
The Discontentment of Women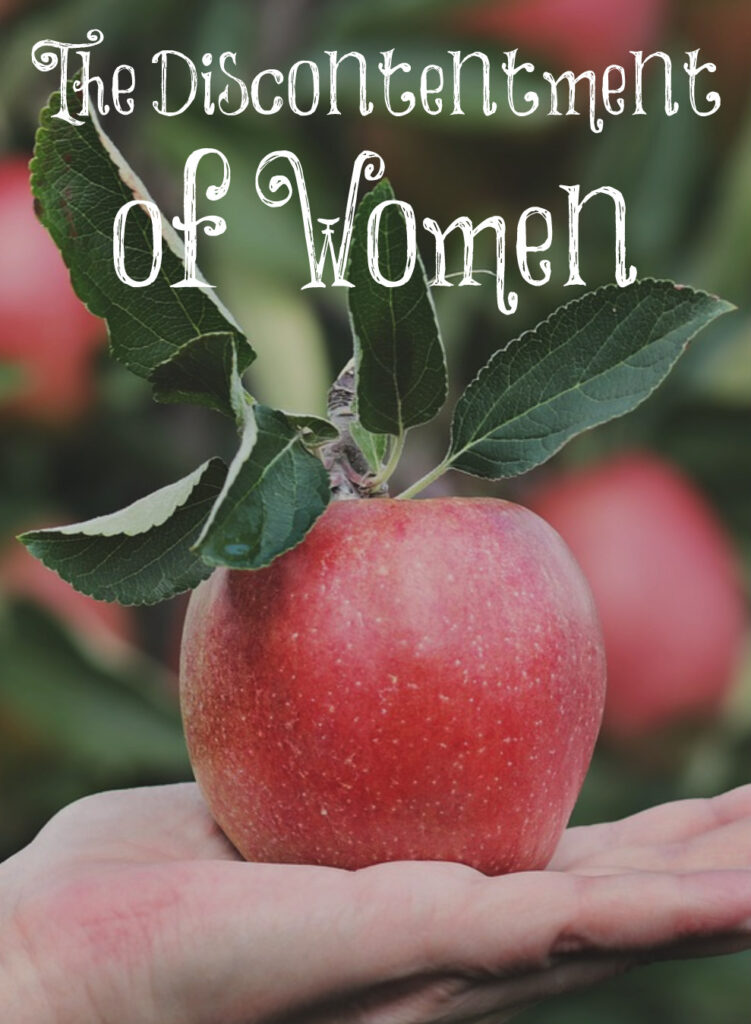 On one of my posts on YouTube, a man who goes by @therightperspective8690 wrote this in the comment section:
"The Biblical story of Adam and Eve conveys important lessons about gender, particularly the discontentment of women. Eve's discontentment not only ruined her own life but her husband's as well. What do you see everywhere today? Discontent women destroying not only their own lives but the lives of everyone around them.
"The Serpent went to the woman, and inveigled her into spoiling a good thing by telling her she could transcend her station (become a god). What did the Marxists do? The same thing. They went to the women and told them they could transcend their station (become men). In both instances, they were enticed with the prospect of having and being more. In both instances, it resulted in a fall (the loss of our Republic; our paradise).
"Eve's sin was submitting to Satan. Adam's sin, however, was submitting to Eve (his wife). God decrees men lead their wives (not vice versa). Men disregard this at their own peril."
He's right. This is why women initiate divorce up to 80 percent of the time. It's why women aren't content at home and leave their homes for the workforce. It's why the Bible directly warns young women, "And withal they learn to be idle, wandering about from house to house; and not only idle, but tattlers also and busybodies, speaking things which they ought not" (1 Timothy 5:13). It's why advertisers mostly advertise to women for the latest fashions, makeup, shoes, and so on even though most women have far too many of everything already. It's why we're told that wise women build their homes up but foolish ones tear their homes down. It's why men are warned about quarreling and contentious women in Proverbs. It's why women should have never been given the right to vote. They ask for more and more "rights" from the government which is destroying this nation.
We must be aware of this issue that we struggle with women and instead remind ourselves that "godliness with contentment is great gain" (1 Timothy 6:6). Remind yourself daily that the joy of the Lord is your strength, and that you can do all things through Christ who strengthens you. God wants you to love and obey your husband until death do you part. He wants you to love your children and be home full time with them. He wants you to devote your life to ministering to your family. There is great blessings in obedience. Work on becoming a content, godly woman.
Not that I speak in respect of want: for I have learned, in whatsoever state I am, therewith to be content. I know both how to be abased, and I know how to abound: every where and in all things I am instructed both to be full and to be hungry, both to abound and to suffer need. I can do all things through Christ which strengtheneth me.
Philippians 4:11-13