The Minefield of the Passage
The Minefield of the Passage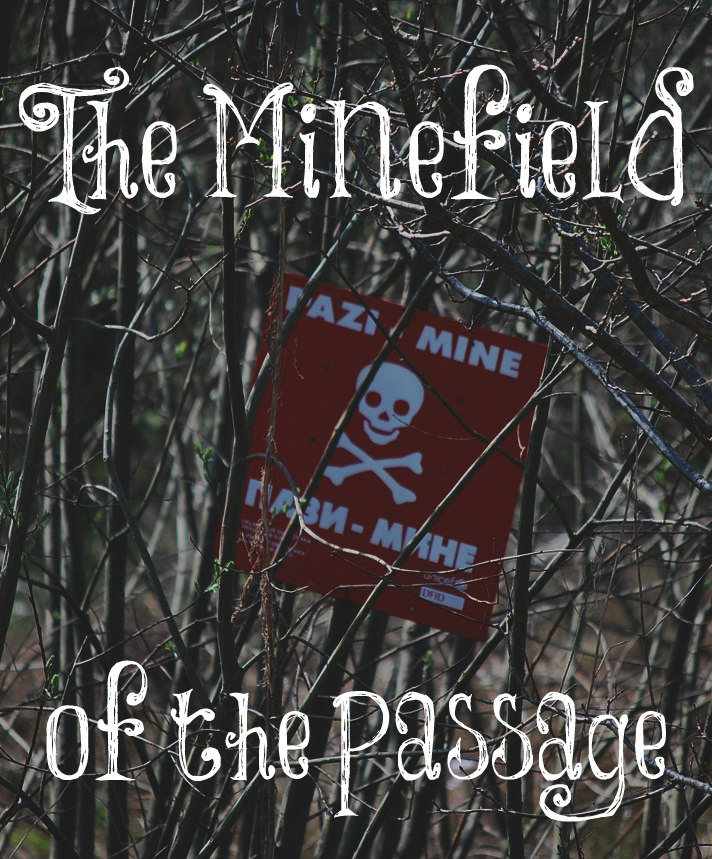 Some godly preachers/teachers of the Word (like John MacArthur and Carl Broggi) have called the term "keepers at home" listed in Titus 2:3-5 the "minefield of the passage." Most won't even teach it since it causes such angry reactions. Women will come up with all types of examples, exceptions, and reasons that God wanting young women to be keepers at home just could not be true. Entire articles have been written about all of the women in the Bible who had careers to negate this passage. Why would God command that young women be keepers at home if all these women in the Bible weren't keepers at home?
The problem with these examples of career women in the Bible is that there are no details to prove that they were career women like today. There is no mention in the Bible of these women leaving their homes all day long, their children in the care of others, and working for a boss. There is no mention of daycares and public schools that have made it much easier for women of today to have careers. Remember, there was a lot of hard, physical work in keeping homes running smoothly back in biblical times. They didn't have washing machines, dryers, dishwashers, running hot water, etc. No, they either were rich enough (like the Proverbs 31 woman) to own servants or they did it all themselves.
The Proverbs 31 woman is the perfect example of a career women, they tell me. The only problem was that she wasn't a career woman. She bought one piece of land, planted on it, sewed some things at home, and sold them. There are many women today who sell things from their home to make some money but they certainly aren't career women. Ruth picked some food for herself and her mother-in-law. This is no career woman. Lydia sold purple fabric but there is no mention of her having children or even being married. In order to say all of these women were career women like women are today takes a whole lot of filling in the untold details to do so.
The Proverbs 31 woman was known for looking well to the ways of her household and not eating the bread of idleness, not having a career and making money. She worked hard in and around her home for her family. We must zero in on God's commands to us instead of trying to gather up examples in the Bible to negate God's commands. Yes, there are plenty of women who worked in the Bible but there is no proof that any of them were career women as women are today. There were no daycares or public schools back then! There were no hospitals, factories, or many of the places back then where women work today and leave their homes all day long.
Yes, society is much different than it was back in biblical times but God still wants married women with children to be keepers at home. His will for us is unchanging! He wants mothers bearing and raising their children in the nurture and the admonition of the Lord. He wants them training and disciplining their own children. He wants them being help meets for their husbands. He wants them working hard in and around their homes. This is the full-time career that God has given to women and it is good. It's best for families, churches, and nations and I will keep teaching it no matter how big of a minefield it becomes and it certainly is the biggest minefield that I teach but how else are couples going to raise godly offspring if mothers don't turn their hearts back towards their homes full time?
That they may teach the young women to be sober, to love their husbands, to love their children, To be discreet, chaste, keepers at home, good, obedient to their own husbands, that the word of God be not blasphemed.
Titus 2:4, 5