The Nomination of Amy Coney Barrett
The Nomination of Amy Coney Barrett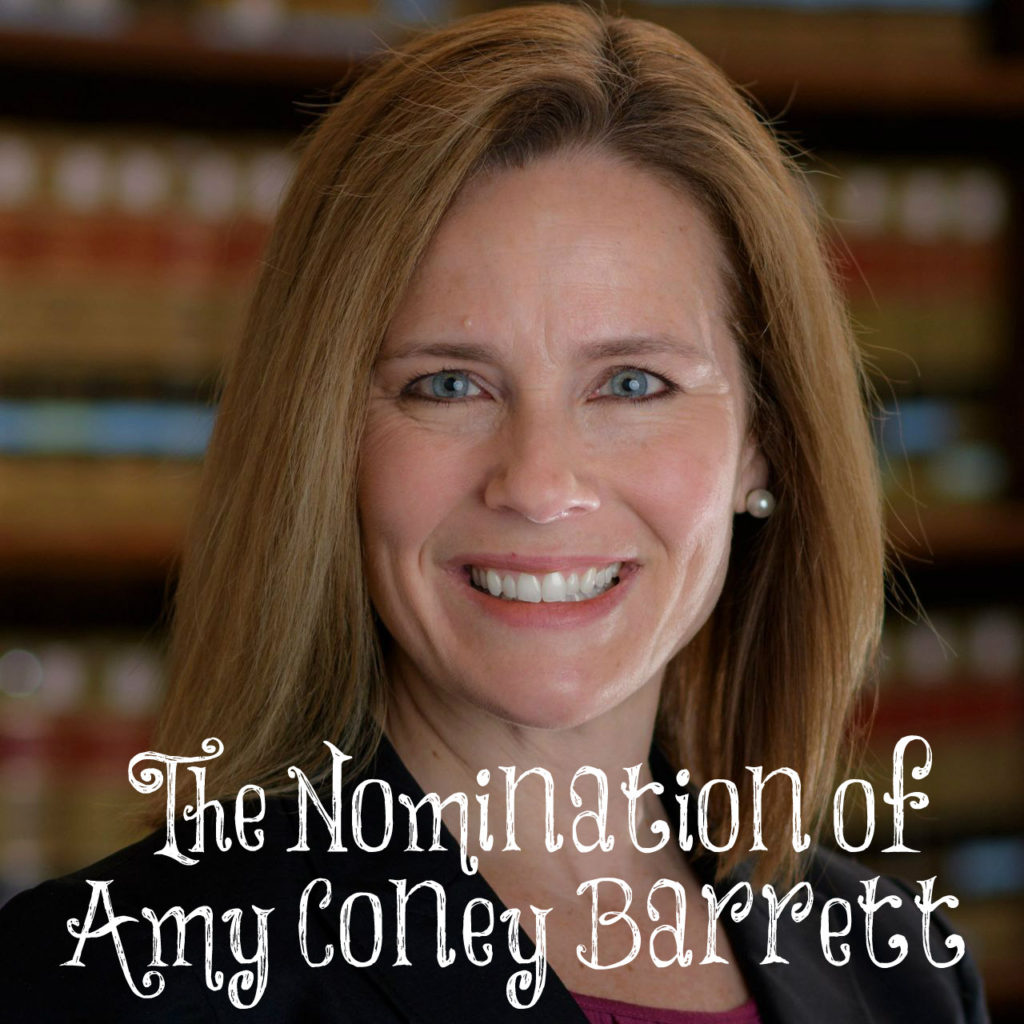 President Trump nominated Amy Coney Barret to the Supreme Court of America on Saturday. The many pro-life conservatives are extremely excited. I am a pro-life conservative. I want a judge like her who loves America and the Constitution. However, I am sad that she will be unavailable for her seven children. The job that she will most likely have is time-consuming and will keep her away from home a lot.
Yes, I want a pro-life conservative on the Supreme Court. Yes, I am happy that Amy is one, but her children only have one mother. There are many other pro-life conservative judges that would make great Supreme Court judges. However, I am concerned about a man ever being nominated to the court again after watching the treatment of Clarence Thomas and Brett Kavanaugh.
The Left will make up all types of stories of sexual assault/harassment/rape for any conservative male nominated to the court. In this way, they will be able to put and keep women in control. Their slogan "The Future is Female" is what they want. Of course, they will do everything in their power to destroy Amy Coney Barret's character, since they are Satan's agents whose goal is to kill, steal, and destroy. We must pray for her and her family.
What about Judge Deborah in the Bible? We are told nothing about her age or even if she had children. This was a unique circumstance in the entire Old Testament and was not God's ideal; for He tells us: "As for my people, children are their oppressors, and women rule over them. O my people, they which lead thee cause thee to err, and destroy the way of thy paths" (Isaiah 3:12). Our God is a Patriarchal God who ordained men to be the ones in authority. This isn't popular in our day and age but for believers in Jesus Christ, it should be for us.
Amy will hopefully be a wonderful Supreme Court Justice. She is the complete opposite of Ruth Bader Ginsberg which is great, but it's an indication where our country is headed. She was praised for being the first Supreme Court Justice who had school age children. This grieved me. They will miss her constant influence in their lives, since no on will be able to take her place in their lives. Also, her husband must fill the role of help meet to her instead of her being his help meet.
God commands that I teach women to be keepers at home because this is the best place for women to be. I will never compromise with this since in doing so, I would be compromising with God's clear command. I won't do that. As Marcus tweeted: "As much as I think that ACB is a great pick for #SCOTUS, I still believe that women judges are not God's preferred choice. Deborah only led because Barak refused to and his glory went to a woman.
"No office is higher than that of a mother."
I will therefore that the younger women marry, bear children, guide the house, give none occasion to the adversary to speak reproachfully.
1 Timothy 5:14