The Rise of a Dark, Subtle Sensual Spirit
The Rise of a Dark, Subtle Sensual Spirit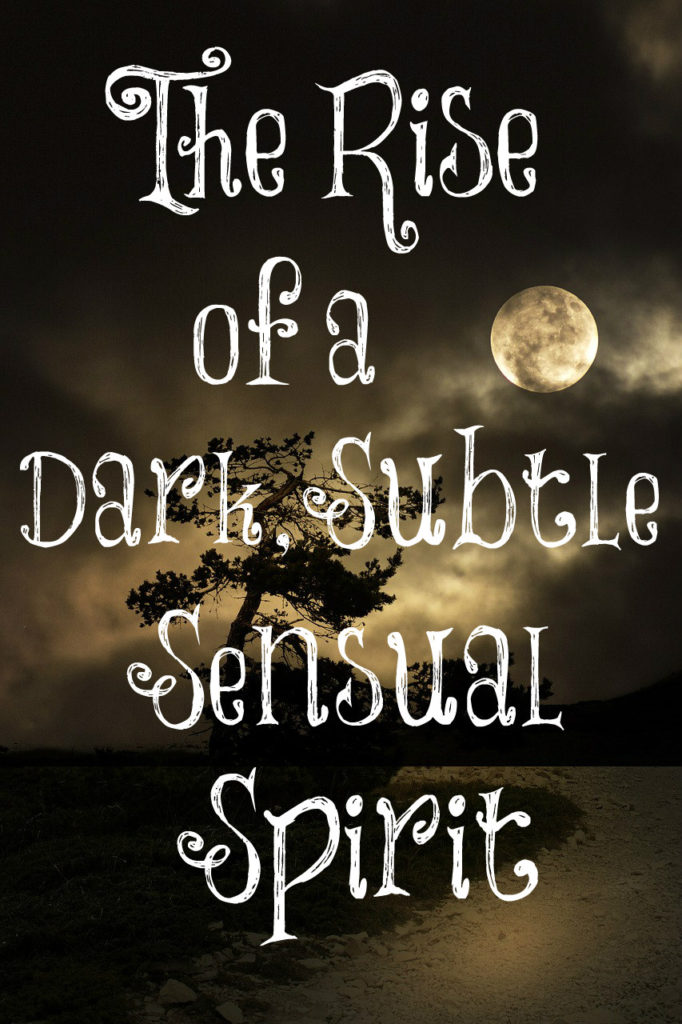 "Militant feminism has and is creeping into the churches. The apostate church as described by Paul in II Timothy 3:1-5 embrace her heresies. The rise of a dark, subtle sensual spirit of antichrist blended with Babylonian charm is sweeping over our land like a storm. This is why, in post-modern America, a well-known study by George Barna shows that since the late 1960's, men have been less likely to attend church than women; 39% men versus 61% women on any given Sabbath day in any church in America. A significant reason is because of secular humanism (tied to feminism) creeping into Biblical interpretation, and thus misinterpretation of scripture (to fit secular society) falsely empowers women in the church to the point that they overstep traditional Biblical boundaries and intimidate men to the point where men stop attending due to the false doctrine that is turning churches lukewarm, apostate, and ultra-feminine. Male pastors are totally to blame for being seduced by a 'Jezebel spirit.'"(Craig Meyers)
"Interesting fact, 1 Corinthians 14 speak of women being silent in the churches in the context of prophesying. Sure, there were women prophets in the New Testaments, but they were to remain quiet in the context of the gathering of believers to allow the men to teach, preach, and even prophesy. God never calls anyone to contradict his holy written word. If it is different than what is plainly seen in scripture, you can bet your money that it is not from God. Even if her 'prophesies' are true, she is in sin for disobeying God and people still must be warned against her." (Steven)
These were a few comments on a post written against women preachers. Of course, women were up in arms but these two men spoke truth. God never ordained women to be leaders in the churches. There are zero qualifications in the Bible for women in leadership positions and there's a good reason for this; they aren't supposed to be in leadership positions. There are clear requirements for men in leadership positions, however.
A bishop then must be blameless, the husband of one wife, vigilant, sober, of good behaviour, given to hospitality, apt to teach;
Not given to wine, no striker, not greedy of filthy lucre; but patient, not a brawler, not covetous;
One that ruleth well his own house, having his children in subjection with all gravity;
(For if a man know not how to rule his own house, how shall he take care of the church of God?)
 Not a novice, lest being lifted up with pride he fall into the condemnation of the devil.
Moreover he must have a good report of them which are without; lest he fall into reproach and the snare of the devil.
Likewise must the deacons be grave, not doubletongued, not given to much wine, not greedy of filthy lucre;
 Holding the mystery of the faith in a pure conscience.
 And let these also first be proved; then let them use the office of a deacon, being found blameless. 
 Even so must their wives be grave, not slanderers, sober, faithful in all things.
 Let the deacons be the husbands of one wife, ruling their children and their own houses well. (1 Timothy 3:2-12)
What are the qualifications for women who teach the Word? The only one I can find is in Titus 2:3: "The aged women likewise, that they be in behaviour as becometh holiness, not false accusers, not given to much wine, teachers of good things." It says nothing about them being leaders in the churches or having any type of authority over others. No, they are not even commanded to teach the Bible to the younger women. The are commanded to be "teachers of good things" which include: "teach the young women to be sober, to love their husbands, to love their children, To be discreet, chaste, keepers at home, good, obedient to their own husbands, that the word of God be not blasphemed." Yes, they can use the Bible to support all of these teachings (How can they teach them to be good without teaching them the Word?) but they are never called to be expository teachers/preachers of the Word as men are called to do.
If God wanted women to be leaders/preachers/teachers in the churches, surely He would have given qualifications that they must meet but the fact that He specifically calls women to be silent in the church, that it is a shame for them to speak in the church, and that they are not to teach nor be in authority over men gives us God's clear instructions about this topic. You can either believe the Lord and take Him at His Word or you can twist it to mean what you want it to mean and begin down the dark path of ungodliness.
Let your women keep silence in the churches: for it is not permitted unto them to speak; but they are commanded to be under obedience, as also saith the law. And if they will learn any thing, let them ask their husbands at home: for it is a shame for women to speak in the church.
1 Corinthians 14:34, 35