Things Women Can't Stand About Living With Men
Things Women Can't Stand About Living With Men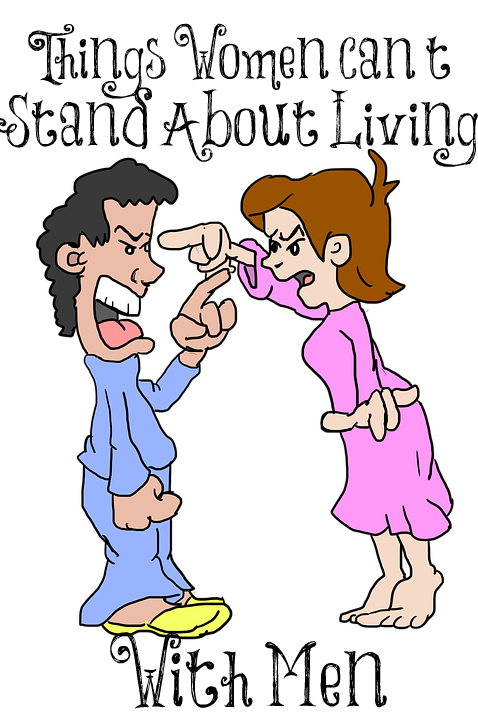 There's an article about five things women can't stand about living with men and of course, it's about living with them, not being married to them since marriage is out of date these days and so old-fashioned. I thought it would be interesting to go through these five things that women can't seem to stand about living with men.
1. Throwing things on the floor and leaving them there.
2. Leaving a dirty bathroom sink and toilet splashes
3. Not enough space for everything
4. Dirty dishes
5. Taking too long to do anything
Do you see that most of them have to do with housekeeping?! This is why my simple handwritten post about housework went viral (shown below)! Women don't want to have to clean up after their husband/boyfriend (living with a boyfriend is living in sin). This is how marriage is supposed to work, right? He cleans up after himself and I clean up after myself.
No, this isn't how it's supposed to work! Yes, according to our culture and "equality" it is but not in God's economy. He created the wife to be the husband's help meet and to be the keeper at home. She's the one who is called to "look well to the ways of her household" and make her husband's life easier when he gets home from working hard all day. When roles are clearly defined, it's easy to see who is responsible for picking things up off the floor, cleaning the bathrooms and kitchens, and organizing so everything is neat and tidy.
Don't allow these "annoyances" to destroy your marriage, dear women. Remember that the greatest of all is the servant of all! Be thankful that you have a husband to care for, to clean up after, and a home to keep clean and tidy. While you are being thankful for all of these things, you won't have time to complain and allow little things to steal your joy. You will learn to live a selfless life instead of a selfish life.
For, brethren, ye have been called unto liberty; only use not liberty for an occasion to the flesh, but by love serve one another.
Galatians 5:13