Too Many Angry Wives
Too Many Angry Wives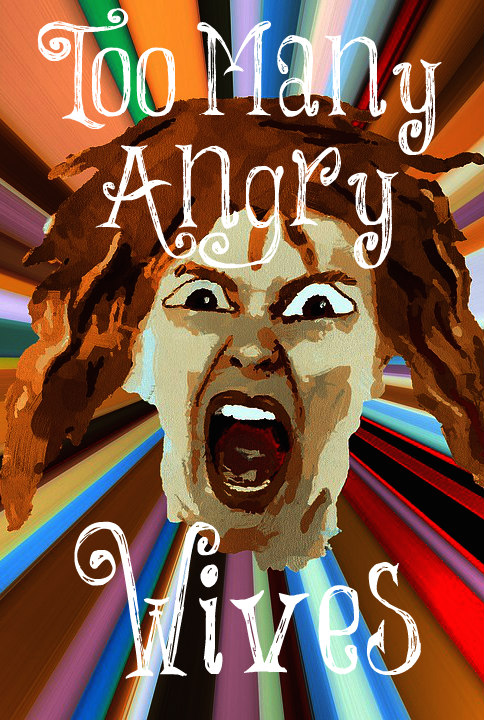 Older women are to teach the young women to love their husbands. This does not come naturally nor easily for most women. They look and act their best before marriage but after marriage, many no longer care about looking or acting their best for their husbands. Instead, they spend their time being angry and upset with their husbands because their husbands are not living up to their expectations and the wives fail to realize that love is a commitment and an action, not feelings or emotions based.
Jamieson Commentary wrote this about Titus 2:3: "That they (the older women) school (admonish in their duty) the young women to be lovers of their husbands, etc. (the foundation of all domestic happiness)." Older women are to admonish (instruct and direct) younger women to be lovers of their husbands since this is the foundation of all domestic happiness. (I had to repeat this because it is a profound statement and if women believed it and acted upon it, their marriages would be dramatically changed for the good.)
I know that all those years when I was continually upset with Ken, I was not a happy person. Nothing is right in our lives when there is strife with the person we are one flesh with and now that there is no strife in our marriage, life is much happier and more enjoyable for both of us!
The problem with most women is that they spend their married years being mad and upset with their husbands. Why is this? Why do so many women spend so much time and energy being angry with their husbands? I asked the women in the chat room and here is how some of them responded.
Debbie: "We are trained with every book, show on television, and movie to be 'our own women' and no one tells us what to do. We are also trained to think men are stupid, weak, and in need of manipulation through our feminine wiles. When we get married with this secular, sinful mindset, it's easy to stay mad, because men just aren't naturally wired to obey everything we want. Even when they don't know it, they want to be in charge, and when we are the bosses, nothing will ever be truly peaceful."
Robin: "Anger boils down to I'm not getting what I want when I want it, and I'm mad about it: whether it's husband or wife. People can be angry at God, misplacing the blame on Him for giving them this spouse to begin with. ("Lord, the woman YOU GAVE me…") is the oldest example of this fleshly response. Women can often misplace their Source, trying to make their husband the source instead of CHRIST, THE SOURCE of all for women.
Anger is fear: fear is the satanic anointing opposite of Love, Who is Christ. When someone is angry, they are fearful underneath the anger. Basically this indicates a lack of trust in God in whatever the area of anger is manifesting. There is a righteous anger, at evil. Even if a woman's husband is actually enslaved by evil, it is possible to redirect the anger to the real source, hell, and have compassion for the husband while she wars for his freedom from a place of compassion, as Jesus did."
Sarah: "I agree with what other ladies have have said. It seems many of us from the day we are born are taught to be independent and not let a man tell us anything! We also have all kinds of media that tells us what love *should* be and causes expectations which are not met then we get upset because our husband is not textbook romantic or some other quality." 
Expectations, selfishness, desire to control, fear, and bitterness are all of the reasons why many women live in a state of constant anger towards their husbands. How does a woman give all of these up and change into a woman who truly loves her husband? She confesses it to her husband and asks for his forgiveness. This is the first step to getting rid of sin in our lives. Once it is recognized for what it is and then exposed to to the light, it has a hard time of continuing.
Then practice being loving towards your husband. Every single time a negative or critical thought about your husband comes into your mind, kick it out and replace it with something good. Don't allow it to take hold of your thoughts. Keep practicing not allowing yourself to be angry with your husband and over time, you will one day realize that you are no longer angry with him at all and that your marriage is bringing you both happiness!
For the wrath of man worketh not the righteousness of God.
James 1:20
Let all bitterness, and wrath, and anger, and clamour, and evil speaking, be put away from you, with all malice.
 Ephesians 4:31