When Women Were Happy in the Home Without the World's Smiles and Favors
When Women Were Happy in the Home Without the World's Smiles and Favors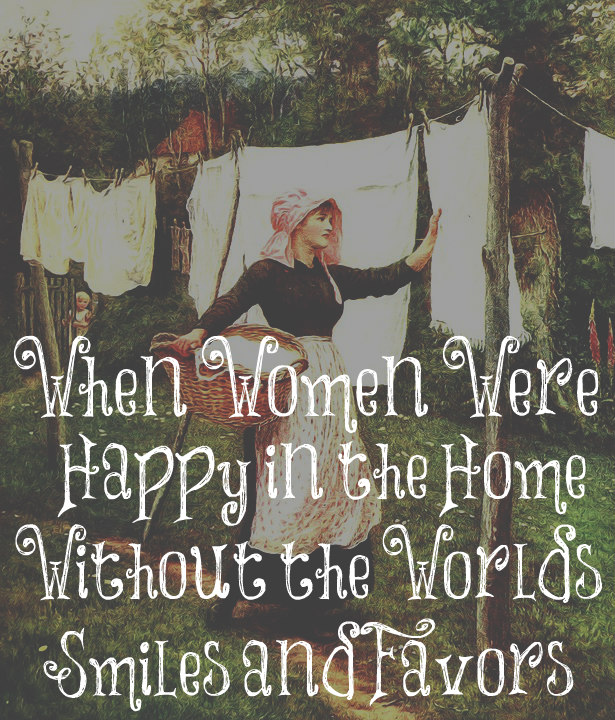 Before feminism and birth control, children were valued in America. The woman's place in the home was valued and so was the man's place as protector and provider. America was founded upon biblical principles and this is what made it great for many years because God's ways are good, and acceptable, and perfect. Most today, even Christians, don't value children and think that having only a few children is all couples should have.
This mindset is from feminism and birth control (Margaret Sanger – an agent of Satan) which influenced women to believe that it was their right to be liberated from the "tyranny" of reproduction and domesticity. Is this belief from God and is it biblical or is it from something sinister and evil; women being convinced they should have full control over their childbearing as the feminist's leaders who hated marriage and children proudly proclaimed?
"University of Oklahoma historian, Robert Griswold, cited an article published in the San Mateo Gazette in the mid-19th century that states, 'Woman is set in the household and man is sent out into the world.' Even a woman of modest means could 'be happy in the love of her husband, her home, and its beautiful duties without asking the world for its smiles and favors,' the article argued.'"
Women weren't dissatisfied in their homes up until and through the 19th century, because this was all they knew. They knew their God-ordained role. Divorce was low. Children were plentiful and were being raised by their mothers from intact homes. Children were valued and most grew up to be emotionally stable and secure. Many families weren't considered "wealthy" in terms of finances but they were considered wealthy in terms of what matters in life. (I am not trying to romanticize this time in history since I know full well that sin existed and was alive and well but simply pointing out a time in American history when roles were clearly defined and culture at large was better and safer since families were much stronger than they are today.)
Nancy Campbell published this on her Facebook page a few days ago: "In 1831, Alexis de Tocqueville scrutinized America's religion and government, its society and industry. He wanted to know what caused the United States to surpass Europe as the world's political and economic superpower.
"His conclusion? WOMEN.
"The women Tocqueville saw were not CEOs or celebrities, politicians, or professional athletes. They were largely confined to the home: cleaning, cooking, taking care of children. But to the young political historian, no position seemed more important. 'There have never been free societies without morals, and . . . it is the woman that molds the morals,' he wrote. Tocqueville saw American women as the keystone of the family, the ones who held everyone else together.
"By taking primary responsibility for the home, American women allowed their husbands to fulfill their roles as providers and protectors, and they both worked toward a common goal: STRENGTHENING THE FAMILY. These traditional roles of men and women, maligned today as harmful 'gender stereotypes,' are precisely what helped to make America exceptional in Tocqueville's eyes."
When Aleixis de Tocquevile made these observations, most children were being schooled at home by their mothers. (It wasn't until 1918 that all children were required to attend public elementary school.) Before the world wars, the average size of families was six to nine children. Once women got a taste of working outside of the home, these number gradually decreased. The women figured out that the more children they had, the harder it was for them to go out and work. (Ponder this for a moment: Working outside the home became more important for women and still is than bearing and raising children. Who do you suppose was and is deceiving them in this way?) Women now have much less time for their husbands, children, and homes.
"The desire for sexual freedom without the attendant results and the demand for birth control and abortion to be treated as basic human rights – this is rebellion against one of the fundamental jobs which Eve was created to do. On a physical level, we are designed to have babies, and this is so terribly obvious that it is embarrassing. Everything about us is meant for mothering, from being sexually attractive to men in the first place, to be able to conceive, to the ability to weave together another little human being inside of us without even trying, to the breasts that feed the baby, to all the mothering instincts that are hard-wired into us…it is our design" (Rebekah Merkle).
Women will now continually ask about being able to afford having many children and being able to be home full time even though we live in the wealthiest country that has ever existed. God always provides but He doesn't necessarily provide in advance unless we are willing to step out in faith and be obedient to Him. "I have been young, and now am old; yet have I not seen the righteous forsaken, nor his seed begging bread" (Psalm 37:25). What about married couples who don't want children? If you're called to have sex (which most people are), then you're called to be married and have children! This is God's design. Birth control is not.
One woman on Facebook shared this picture from history and wrote the words below it: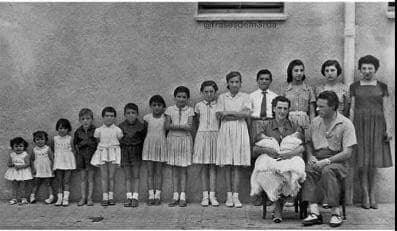 This is almost every single man's and woman's calling.
This is what families should look like.
This is trusting God.
This is changing the world.
This is what stops Satan.
This is what saves humanity.
#sayYEStoChildren
Say YES to God's plan for you, women. Say YES to marriage. Say YES to being keepers at home. Say YES to bearing and raising godly offspring who are immortal. Say YES to femininity and contentment in God's perfect will for you. Say NO to the ways of the world and its empty promises of fulfillment. Say NO to Satan's lies and his destruction. Say NO to worldly fame and success. Say YES to Christ!
I speak as an older woman now and I can say without a doubt that our children and our grandchildren are our greatest blessings in our lives! Nothing else comes even close. Find joy in God's calling on your life. Yes, it's hard but it's good. You are storing your treasures in heaven and this is all that matters in the end.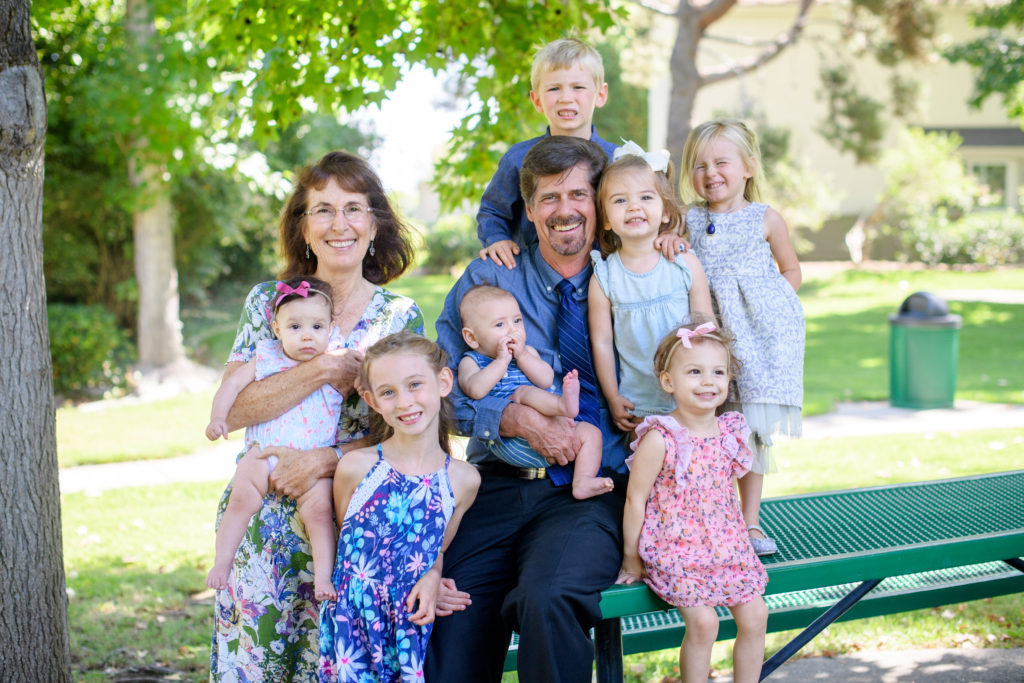 Lo, children are an heritage of the Lord: and the fruit of the womb is his reward. As arrows are in the hand of a mighty man; so are children of the youth. Happy is the man that hath his quiver full of them: they shall not be ashamed, but they shall speak with the enemies in the gate.
Psalm 127:3-5