Why Do I Hate Women So Much – A Woman Asks
Why Do I Hate Women So Much – A Woman Asks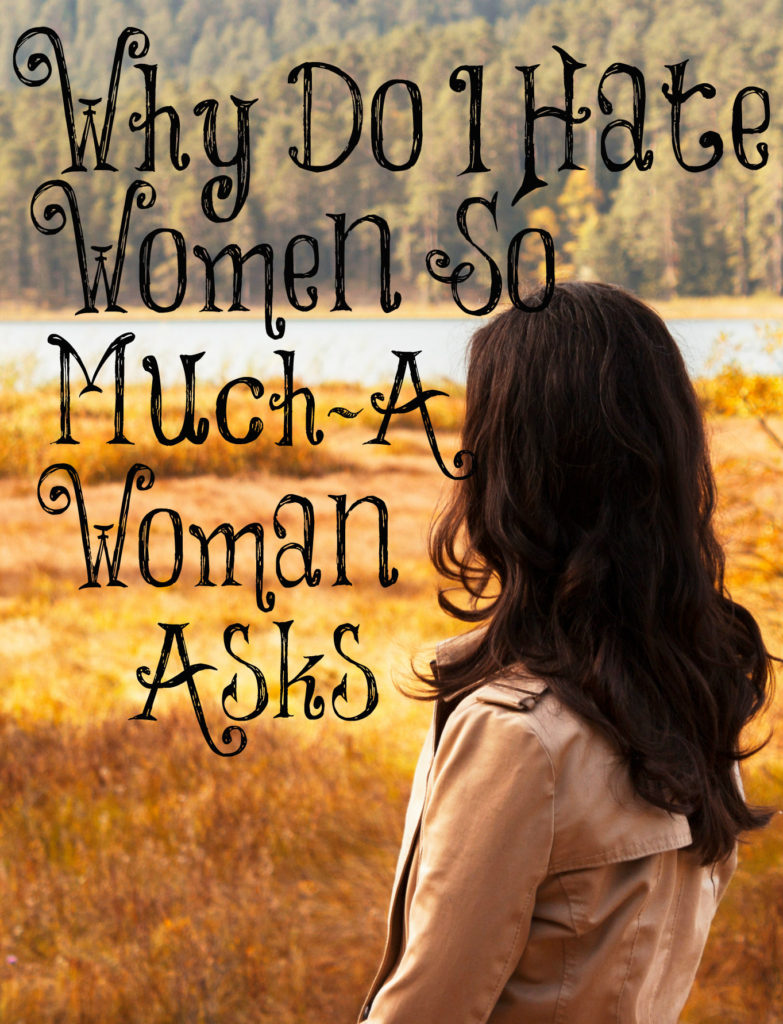 "Why do you hate women so much? Why do you hate that women now are allowed to be intelligent and get an education? Why do you hate that women can have jobs and earn their own money? Why do you hate that women are allowed to contribute to society? Why do you despise yourself so much that you must belittle every other woman? Is it because you see other women living the lives they want and envy their happiness? You have such an empty life, Lori."
Yes, I am asked stupid questions like this. I pray the Bible verses that I use will one day convict their hearts and what I write won't be foolishness to these women any longer. As Summer White wrote, "Lesson of the week for me: Christians have allowed themselves to be so shouted down and shoved into a corner by the world, that at least 50% of them have purchased the idea that Gospel truths should always be 'nice' and humor is always 'rude'. Hey guys, the Gospel is offensive and ultimate foolishness to the world. And if the Gospel that you preach isn't, it's a watered-down Gospel that will save no one. Don't let the world so scare you that you are afraid to speak the truth." As one of my favorite older godly woman told me after she read my book, "I'm sure that Satan is very angry about this book…which makes me shout for joy!"
"Why do you hate women so much?" I don't hate women. I hate what feminism has done and the devastation it has caused upon women. This is why I am obeying the Lord and teaching the hard parts of Titus 2:3-5 that offend many. I love teaching women to love and obey their husband, love and discipline their children, be sober, chaste, discreet, good, and keepers at home. I have seen the fruit of my ministry and it is good. Marriages are being restored; women are learning to be submissive and kind towards their husband; children are being raised to be obedient and a pleasure to be around; women are becoming modest, chaste, discreet, sober, and good through the Holy Spirit that guides and leads them.
"Why do you hate that women now are allowed to be intelligent and get an education?" I have never taught women to be dumb and get no schooling. Higher education, however, is expensive and burdens many with heavy debt which the Lord does not want us to have (Romans 13:8), plus I try to persuade women to marry, bear children (1 Timothy 5:14), and teach their children at home instead of strive for careers. As Paul Washer said, "Your children will go to public school and be trained for somewhere around 15, 000 hours in ungodly secular thought. And then they'll go to Sunday School and they'll color a picture of Noah's ark. And you think that's going to stand against the lies that they are being told." Homeschoolers are winning spelling bees and math competitions since they are being taught better from home and have mothers who love and care for them more than any school does. Besides, "the wisdom of this world is foolishness with God" (1 Corinthians 3:19).
"Why do you hate that women can have jobs and earn their own money?" Titus 2:5 states that younger women should be "keepers at home' so "that the word of God be not blasphemed." Therefore, they are blaspheming (speaking evil about) the Word of God if they are not keepers at home. Women ought to take this seriously because most Christian women I know don't want to speak evil of God's Holy Word. I also hate the consequences of women working outside of the home. Children are being raised by people who are not their mothers. Marriages are falling apart since working mothers are exhausted after working all day away from home. I know since I did it the first two years of my oldest daughter's life and was continually exhausted and wasn't a good wife, mother, or teacher. I don't like that women are now submitting to and obeying their bosses and have no problem with this but refuse to treat their husbands, their heads, in the same way. I hate that earning money and having more stuff is more important than raising their own children to many women today.
"Why do you hate that women are allowed to contribute to society?" The most important thing younger women who are married can do to contribute to society is to bear or adopt children and raise them to be godly, hard-working, and trustworthy adults. There is nothing that can compare to this. Nothing.
"Why do you despise yourself so much that you must belittle every other woman?" I belittle every other woman? It surely doesn't take into account the heart-felt emails and comments I frequently get from those who have been blessed by my ministry. I don't belittle anyone. Yes, I will at times point out error that someone else is teaching but this is important for us to know so we won't fall into the errors of false teachers which the Word warns about.
"Is it because you see other women living the lives they want and envy their happiness?" Not at all. I have been married to one man and am growing older with him for almost 36 years and we are happier together than we have ever been. I have four grown children all walking in truth and are happily married. I have five precious grandchildren who I love dearly. I am blessed and want no other life. God is good to me.
"You have such an empty life, Lori." No, I have a very full life. I have this ministry the Lord has blessed me with. I have written a book and ventured out into making YouTubes. I have the Lord and He has promised to never leave me nor forsake me. I have everything I need for life and godliness (2 Peter 1:3) and I pray you will find the joy in Jesus someday that I have. Blessings.
Every good gift and every perfect gift is from above, and cometh down from the Father of lights,
with whom is no variableness, neither shadow of turning.
James 1:17