Do You Have a Cheerful Home?
Do You Have a Cheerful Home?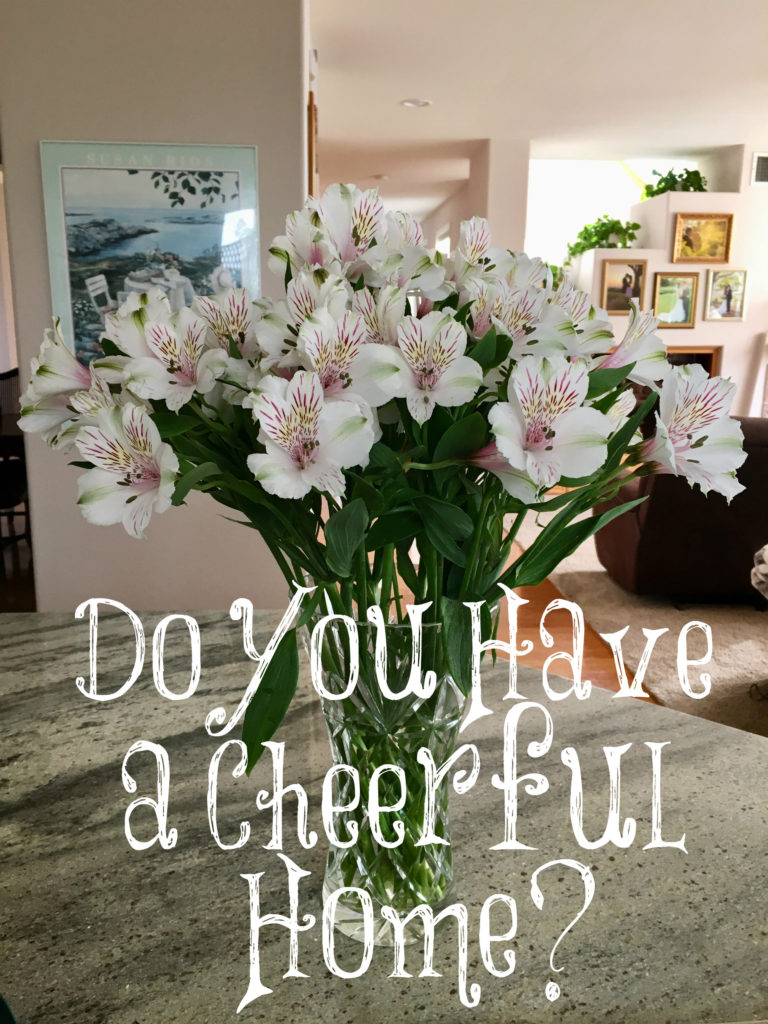 The other night, my husband and I went for a walk on the beach and ate at a new "health" food restaurant. After I sat down, I noticed one woman in particular. She smiled warmly at me then I watched her on and off while we were eating. When her husband came to her table, she smiled warmly at him and often throughout the time they were there. She put her arm around him and kissed him a few times. She laughed with him. She had a merry heart and it was a pleasure to see.
I watched "Counting On" the other day. The Duggar children and their spouses are joyful. They laugh easily and aren't bugged by others. The women seem to have meek and quiet spirits and respect their husbands. The husbands seem to deeply love their wives. It's so opposite of most reality shows where most of the people are unhappy and bickering all of the time.
"Those who serve God with a sad countenance, because they do what is unpleasant to them, are not serving Him at all; they bring the form of homage, but the life is absent…Service coupled with cheerfulness is heart-service, and therefore true…Cheerfulness is the support of our strength; in the joy of the Lord are we strong" (Charles Spurgeon).
We are commanded to serve the Lord with gladness (Psalm 100:2). We are to do our work "heartily" as unto the Lord. Heartily means with zeal; actively, vigorously, eagerly; freely.
Do you serve your family with gladness? Would your children consider you a cheerful mother? Did you know that the joy of the Lord is your strength? If you are continually downcast and somber, you will lose your strength and not be a joy for anyone to be around. You will not attract others to your Savior. Christians should be the happiest people around because of what Christ has done for us and all of the promises He has given to us.
Joy attracts people. People enjoy being around cheerful people even if those cheerful people are doing mundane tasks like cleaning dishes or changing a diaper. When you are doing all of these things, including submitting to your husband and even obeying him with a cheerful attitude, you are doing them unto the Lord. You have the power to build your home up with your cheerfulness or tear it down with your moodiness. It's your choice.
And whatsoever ye do, do it heartily, as to the Lord, and not unto men.
Colossians 3:23