Imagining a World Without Men
Imagining a World Without Men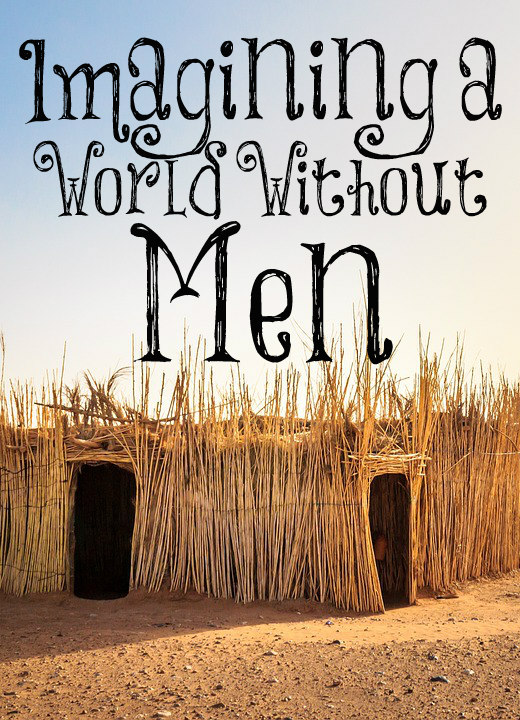 The radical feminists' leaders were clear that they didn't like men. Feminism's entire purpose was to promote competition with men and even wants superiority over them. (Why do you think they are clamoring for a female president?) They falsely believe that women are better than men. Modern women now claim that they don't need men. They are strong, independent, and free. I asked the women in the chat room to imagine a world without men and here is what they came up with:
"Where would we live in? I can't imagine our roads and buildings would be what they are right now." (Paulina Marie)
"Our cars would mostly be broken. I know just a little about turning wrenches, but most women don't. Even what I do know would be useless once the fuel supply ran out.
"I can shoot a cow, butcher it too, but how on earth could I get it up in a tree to hang and drain by myself? I could use the front-end loader on the tractor to hang it up, but without diesel, again, my tractor is useless. Who would build the tractor and factories?
"I don't know how to cast my own shells and reload them (Daddy did), but even if I got his old book out and read how to do it, that knowledge would be useless if I couldn't get a hold of lead and gunpowder. Very few women work in the mines or the oilfield. Also, everything I learned was taught to me by men." (Rachel)
"Houses to love in, trees to cut down for fire wood, protection during the night when we hear something, and hard discipline issues with pre-teen boys! So, so many things I could list!" (Jennifer)
"We wouldn't have babies." (Lisa)
"We wouldn't have masculinity to balance out our femininity. Some women are more masculine than others, but men are just different." (Paige)
"We would probably be walking in wooded over-grown places and be poor, lonely, homeless, and it definitely wouldn't be good!" (Heather)
"Men are the majority workers in anything physically demanding: oil fields, mines, factories, mechanical, construction, police officers, firefighters, and even the women EMT's call in the men for heavy patients. Women are the physically weaker sex. We cannot do everything a man can do. It's impossible. Even if there is a manly strong woman, that's a rarity and would not be enough to sustain our race." (Cassie)
"No pregnancies… no babies and children…" (Rachel)
Life would be bleak without men. For one thing, I think we'd be vegetarians if it weren't for men! God created man first for a reason. Learn to appreciate what men have added to make life better, and be thankful for the good men in your life. Reject feminism completely since it rejects God and His created order.
And the LORD God formed man of the dust of the ground, and breathed into his nostrils the breath of life; and man became a living soul.
Genesis 2:7
***SINGLE PEOPLE who would love to marry: A man wrote to me and told me that he has set up a dating site for strong believers in Jesus Christ who love Him and His ways. I have been asked to do this numerous times but I don't have the time nor inclination to do so. Go join his group if you're interested!