Remind Yourself Who You are IN CHRIST!
Remind Yourself Who You are IN CHRIST!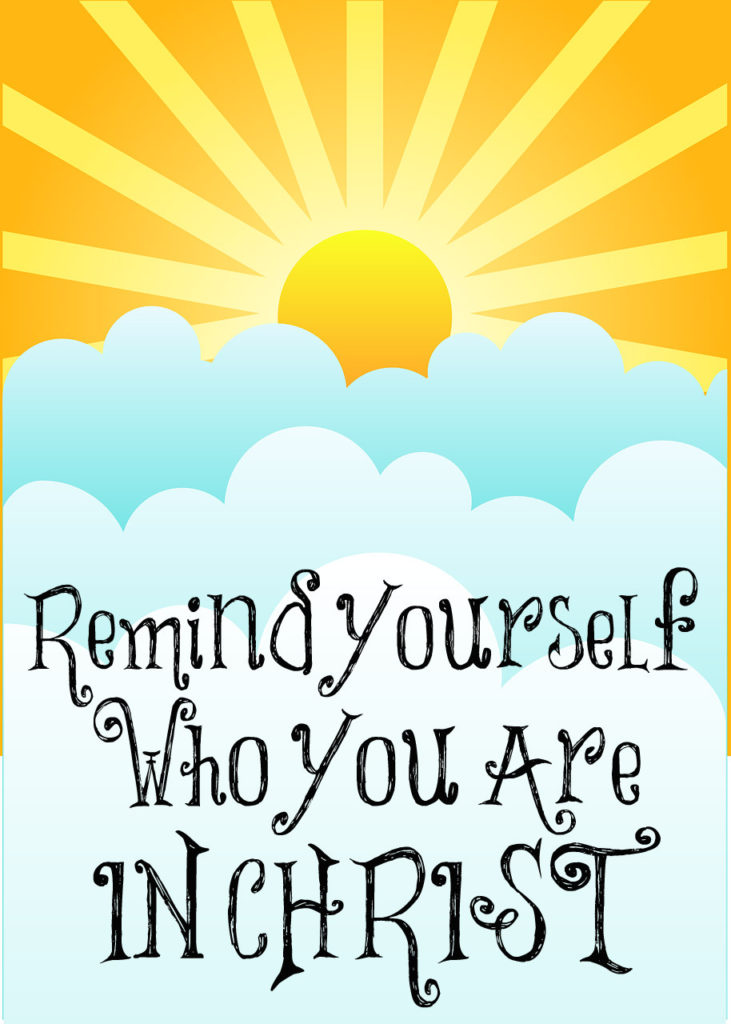 Most of us women struggle with allowing other people's words to easily offend us, fall into pity parties, and allow our emotions and feelings to get the best of us, instead of the truth of God's Word. Whenever we feel like falling into a pity party, we must remind ourselves of who we are IN CHRIST!
Every single day, I have to take hydro-cortisone pills in order to live. My pituitary isn't functioning properly because of my brain tumor so I need cortisone to survive. I can't bring the pills home from the pharmacy and put them in the cupboard. They can do nothing for me while they stay in the bottle on the shelf. They won't help me if I put the pill on top of my head or stand on it. I actually have to take the pill into my mouth and swallow it for it to help me live.
In order to fly across the country, you must get into an airplane to get from one place to another. You can't admire a plane, think about it, feel good about it, or anything else but you must get into the plane in order to get from point A to point B.
In the same way, we can't get to heaven without being IN CHRIST. Our works won't save us. No, we need to take the Gos-pill! We need to believe in Christ's sacrifice on the cross who paid the penalty for our sin and His resurrection and triumph over the grave in order to have eternal life. Women, God calls us to be good in Titus 2:5. We can only be good IN CHRIST.
We can't simply think about how wonderful He was for dying and rising from the dead. No, we must believe in Jesus Christ to be saved. When we believe, we are IN CHRIST and saved from eternal damnation. We become new creatures in Christ. We are freed from and dead to sin. We are redeemed, forgiven, loved, accepted, declared righteous, adopted, created to do good works, blessed with every spiritual blessings, and given an abundant life. Once we take the Gos-pill for our own, we are IN CHRIST! Oh, what a Savior.
That if thou shalt confess with thy mouth the Lord Jesus, and shalt believe in thine heart that God hath raised him from the dead, thou shalt be saved.
Romans 10:9