Finding Time for the Lord in the Busyness of Life
Finding Time for the Lord in the Busyness of Life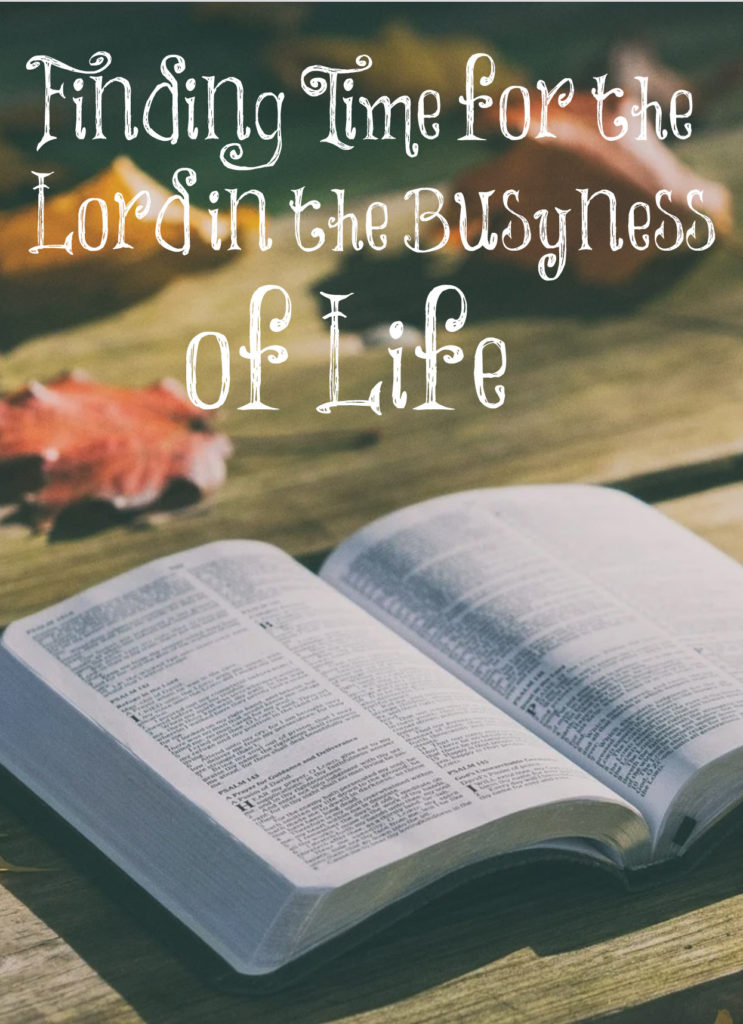 "Hello, I was wondering if you have done or will do an article on how women having jobs and their relationship with Jesus suffers, because they don't have enough time for Him or having trouble hearing Him. Having too much of the world's static swirling around in our thoughts. Lisa"
Hi Lisa,
Most women don't seem to have enough time for the Lord whether they are in the workforce or not. This is why they are so easily deceived by the many false female Bible preachers/teachers. When a woman is solidly grounded in the Word of God, she will not be easily led astray. Everything she hears, she will know immediately if it is truth or not, since she knows Truth so well.
Women don't need to hear God independent of His Word. He has given us everything we need for life and godliness. We are told to let the Word of God dwell in us richly, hide God's Word deeply in our hearts, and renew our minds with Truth, since it's His Word that transforms us. Everything we need for life and godliness are in His Word, the Bible.
How do women make time to know God and His Word? Decide to read one or more chapters of God's Word daily. It doesn't matter how fast and how much you read. It matters that you understand what you are reading. I recommend reading through the book of John first and then reading to the end of the Bible slowly and thoughtfully.
Learn from godly preachers of the Word like Michael Pearl (The Door on YouTube) and John MacArthur. Attend a solid biblical church where truth is preached unashamedly. Go to Master's Seminary and "find a church" then plug in your zip code. Hopefully, there's a church near you.
Yes, it's far easier to not be immersed in the wicked world around us, if we are home full time and not listening to the news or TV. It's easier to spend time in God's Word too. If you have little ones, begin reading the Bible to them from a young age. Let them see their mother studying God's Word. Women in the workforce often have to get up early, get home late, and fall into bed exhausted. God never intended for women to do it all. Knowing Him is far more important than anything else you can do with your time.
Let the word of Christ dwell in you richly in all wisdom; teaching and admonishing one another in psalms and hymns and spiritual songs, singing with grace in your hearts to the Lord.
Colossians 3:16