Healing Ulcerative Colitis Completely
Healing Ulcerative Colitis Completely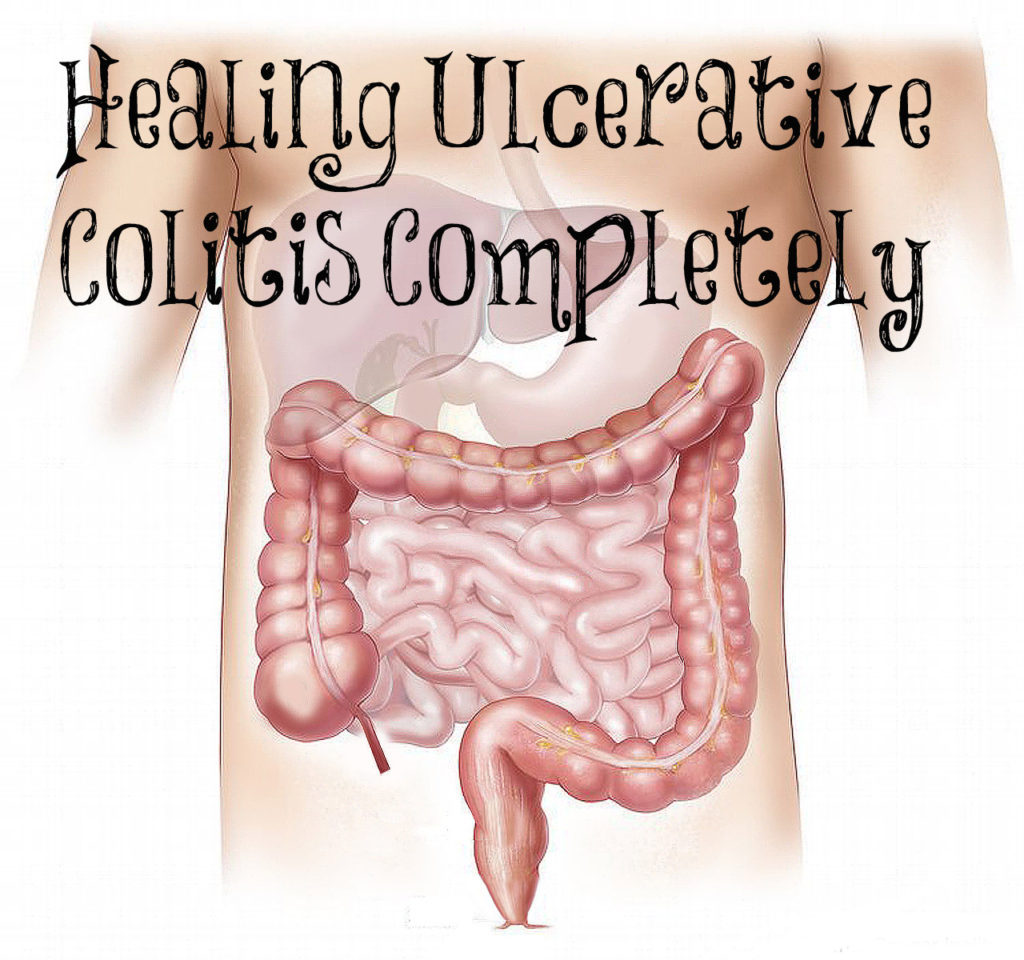 When I was five years old, my mom got Ulcerative Colitis and would spend weeks in bed. Ulcerative Colitis is when the colon (the large intestine) is badly damaged and bleeds. Doctors told my mom that there was no cure and told her to eat only white things (white bread, white rice, and white potatoes). They also gave her some drugs. She tried this for a while but only got sicker.
She began to read every book she could find about fasting and decided to try it. She thought if she could give her colon a rest, it would heal. She went to a health retreat in Escondido, California where they had her only drink water for three weeks. Then they gave her fresh vegetable and fruit juices. After this, they began giving her fresh whole vegetables and fruits, along with yams and baked potatoes.
When she got home over a month later, she was skinny but felt great! Her colon was no longer bleeding and she had no pain. A few days later, she went to a BBQ and had a hot dog. This caused her colon to flare right back up but not nearly as bad as before. Periodically during the next few years, she would go on a week juice fast. She also learned to chew each bite many times so her colon wouldn't have to work hard at digesting the food. (She still chews her food well and eats slowly at 87 years old.)
She learned that she couldn't eat meat, dairy, fried foods, and junk foods while she was healing. She added brown rice, nuts, fish, and could eat butter and other healthy fats. Finally, her colon completely healed and she hasn't had a flare up in many, many years. She went to have a colonoscopy to prove to the doctors that she was healed and they confirmed that her colon was indeed healed.
Why am I sharing this with you? Danielle Walker who writes cookbooks has UC and found that she was able to control her UC through diet and supplements. Recently, she had a terrible flare up and was in bed for three weeks. Her diet, supplements, and all that she tried in the past didn't help this time so she went on steroids. I read many of the comments on her Instagram and many of them were by women who were struggling with the pain of UC. I want these women to know that their colons can heal completely and they don't have to worry about flare ups!
The Standard American Diet causes Ulcertive Colitis. Constipation along with eating a lot of processed foods that are full of sugar and preservatives harm the colon. Colon cancer is the third most common cancer diagnosed in America. It's imperative to have a healthy colon.
How do we keep our colons healthy? By eating a lot of fresh vegetables and fruits and making sure we aren't constipated. Stop eating junk food and try to eat food as close to the way God made it to be eaten. Take magnesium every night before bed to make sure that you are never constipated. Magnesium is an essential mineral that your body needs and helps you sleep better. Finally, make sure you are consuming plenty of probiotics such as kefir, fermented vegetables, and kombucha.
Since my mom was able to completely heal her colon, even though doctors today still say there is no cure, I have found ways to heal things that doctors say one must take antibiotics or drugs to cure or manage the symptoms such as urinary tract and bladder infections, sinus infections, acid reflux and esophagitis, tendonitis and frozen shoulder, IBS, and skin cancers and warts. I always seek to find natural cures. Our body was created to heal itself of most diseases if given the right nutrition. (Now, if I could only find a way to get rid of my brain tumor!)
I will praise thee; for I am fearfully and wonderfully made: marvellous are thy works; and that my soul knoweth right well.
Psalm 139:14
***Remember, I'm NOT a doctor. I'm just a homemaker who loves to research natural cures and have found many that have worked for my family and me. Information I have given is for educational and informational purposes only and to motivate you to make your own health care and dietary decisions based upon your own research and in partnership with your health care provider. Any statements or claims about the possible health benefits conferred by any foods or supplements have not been evaluated by the Food and Drug Administration and are not intended to diagnose, treat, cure or prevent any disease. Nothing you read here should be relied upon to determine dietary changes, a medical diagnosis or course of treatment.