Looking Good for Our Husband!
Looking Good for Our Husband!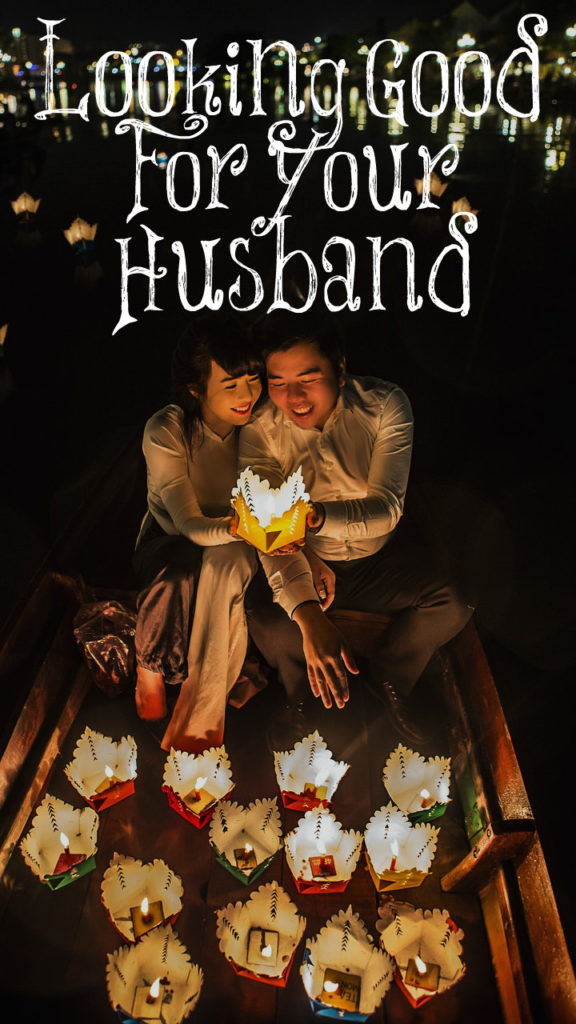 It's a fact: men are more visual than woman. I read that one woman told her husband that she has never been attracted to another man and her husband responded, "Neither have I!" Women can see a man without a shirt on and admire his physique but as one woman shared in the chat room (who has a very honest husband) that when he sees a beautiful and immodestly dressed woman he mentally undresses her and pictures himself having sex with her. Yes, this was before he became a Christian so now he is much more diligent about not allowing his mind to do this but it's the truth that many men struggle with.
Since we know this about men and if we are married to a man, we should do what we can to stay attractive for our own husband. The Federalist wrote an article called, Staying Fit for Your Husband is One of the Best Gifts You Can Give Him. I agree with this and I am sure a lot of husbands would as well. "The unspeakable truth is this: a spouse's physical appearance is much more likely to be important to men than women. Maintaining their figures and beauty—through reasonable efforts—is one important way that women can make their husbands happy."
I began following Danielle Walker (Against All Grain) on Instagram recently. She gained 65 pounds while she was pregnant and soon after her birth, she shared that she had already lost 30 pounds and wanted to lose the rest so she would feel good and look good for her husband. Her  plan was to not eat sugar and eat Paleo. Women went berserk over this and ridiculed her for saying this! "How dare you want to lose weight for a man!"
Instead of being ridiculed, she should have been applauded for wanting to make her husband happy! Women should not be ridiculed for wanting to look good for their husbands or for wanting to please them. Why do we think there are so many divorces today? Even Christian woman don't make much of an effort to look good and serve their husbands because selfishness and "it's all about me" is the motto of our day and age.
Teaching us that, denying ungodliness and worldly lusts, we should live soberly, righteously, and godly, in this present world (Titus 2:12).
We are not talking about being skinny or looking like a model. No, we are talking about eating healthy, exercising, eating only your portion (not overeating), and looking the best you can with what you have been blessed with. It's called moderation and being temperate in all things which we, as believers, are called to do. Knowing that it's important for your husband should give you even more incentive to stay in shape and look pretty for him (not in sweats and a t-shirt all day long).
 I can't tell you how important accountability is in this battle against weight. Weighing yourself consistently is vital and even telling someone is good. Yes, it's difficult but important to stay vigilant and it's a lot easier to eat smaller portions and lose weight if you only have a few pounds to go rather than having many pounds to go. If you say you don't have the discipline and self-control, you are lying to yourself. If you are a believe in Christ, one of the fruits of the spirit is self-control so Jesus inside of you has the self-control to eat less and lose some weight!
She that is married careth for the things of the world, how she may please her husband.
1 Corinthians 7:34