The Death Blow to Domestic Life and Happiness
The Death Blow to Domestic Life and Happiness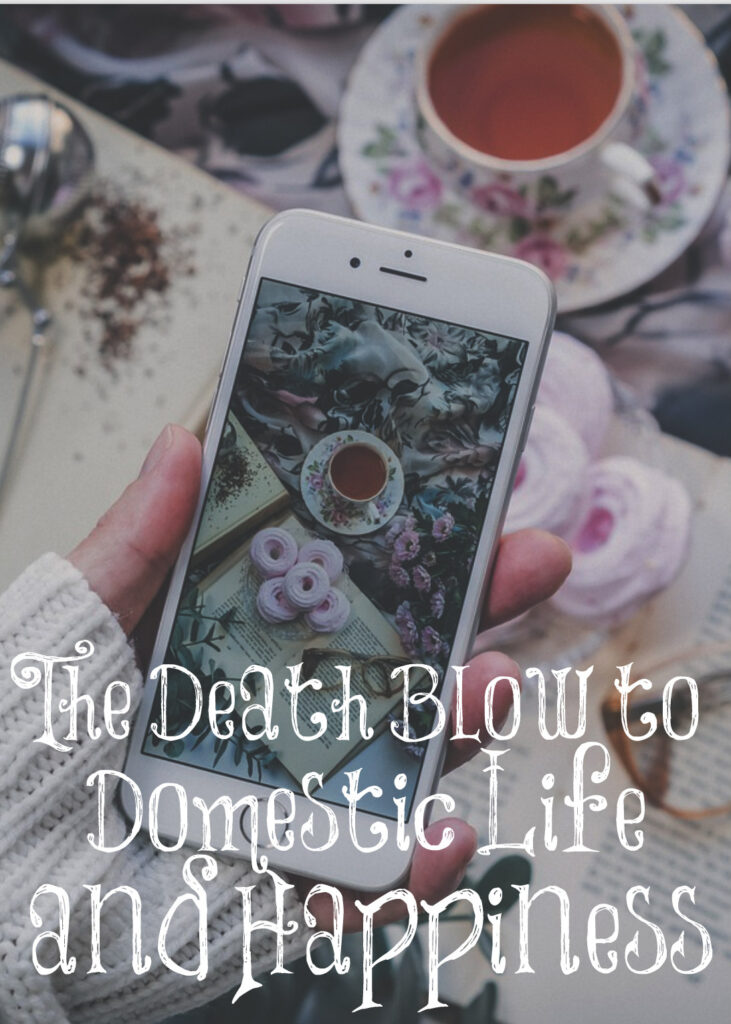 This was written as a prophetic editorial in the Courier Journal in November 3, 1917 when the women's suffrage movement was beginning to wage its war on women and the family:
"Was there nothing for women in old-fashioned love and marriage? Was there nothing for her, and her children, in the shelter – aye, and the queenship – of her home, and, if she surrenders these – to get down into the bull-ring of politics and scramble with men in the dirt – to enter the open labor market and all along the line compete with the men for work and wages – her sex prerogatives gone – shall her moral nature escape contamination?
"Now, as ever, dear friends, the world is a world of sin, disease and death. The woman has been its saving grace – the home has been its earthly blessing – equally the shrine and refuge of man – the source and resource of the young and the old – yet you say that it must go; that it is obsolete; that the new woman will know it not; that she has the same right to vote the man has, to fill places of distinction the man has, to wear boots and to be bad just like the men. Granted. But, when she has divided these things with man – if in the physical combat she goes not down – what does she get and what does the world get? All of us admit that the world is bad enough. But shall we mend it by making the women as tough as the men? The domestic fabric gone. Gone the religion of Christ. Shall there be no sanctuary anywhere?
"I plead with you, my countrywomen, in the name of manhood – in the name of womanhood – in the name of God – to draw back from the awful abyss of revolution into which you would cast the experience of ages – the wisdom of the prophets and law – the truths of the Gospel of Christ and the Apostles – to try an experiment of reversing nature, which has been tried many times to the desecration of woman and the ruin of man."
Women overwhelmingly vote Democrat. Bill Clinton who endorsed the lie that oral sex isn't sex, Barack Obama who endorsed same-sex marriage, and now Joe Biden who has endorsed transgenderism would not have been elected if only men voted, besides the fact that women overwhelmingly vote for abortion.
"Woman suffrage, if realized, would be the death blow to domestic life and happiness." (Cardinal Gibbons)
These excerpts are from a book called Feminism: Woman and Her Work. It's an excellent book. I highly recommend it. Feminism has done nothing good. It has only caused mass destruction in its wake.
As for my people, children are their oppressors, and women rule over them. O my people, they which lead thee cause thee to err, and destroy the way of thy paths.
Isaiah 3:12