Why Some Men "Follow" Me
Why Some Men "Follow" Me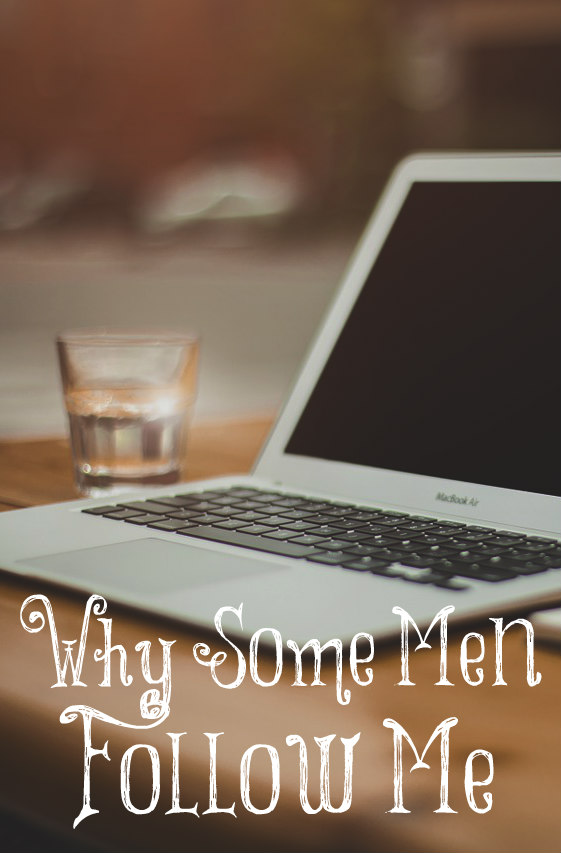 "The Transformed Wife gets a lot of hate from not just the secular, godless feminists, but even from Christian women as well. They say she takes things too far, and that she is not preaching the gospel. Here's the issue though. A lot of women within the church still have this defiant feminist attitude within them. What's interesting is when they attack someone like Lori, they're attacking one of the few voices that talks directly, and unapologetically about how women can be Christlike in their lifestyles and conduct with an actual level of specificity. Yes, we must share the Gospel of Christ. What about being specific in conduct? Ever since I first followed Lori back in mid 2017, I have started to do a 180 in the type of woman I desire."
A woman shared one of my Instagram posts on her Instagram on Men's Day. Those who despise what I teach came out to slander me and warn others about my "dangerous" teachings. However, there were some who defended me and I especially liked what this man had to say in the quote above and am thankful for what he wrote. But what about men reading my writings? Is this wrong?
I am consistently accused of teaching men since men read what I write. Anyone who is truly honest with themselves know I am not teaching men. I am very specifically teaching biblical womanhood to women. I don't teach men to be submissive and godly wives, keepers at home, dress modestly, and be good mothers. All of the material I teach is aimed at women and they know this.
There are all kinds of reasons that men follow what I write. As this man stated, it intrigued him and now he's looking for a completely different wife. This is a good thing! He didn't know what a godly wife was supposed to look like before he found my blog. All he had probably seen were feminist who wanted careers and make money. He has been raised breathing the feminist air as all of us have.
Some men read to mock me. Some read to be entertained by what I write. Some read to learn more about biblical womanhood for their daughters, or for what kind of a wife they want someday. Some write to defend and encourage me, and to encourage the godly women who read what I write. Some wish their wives would read what I write. Some read to correct me on some things. There are all kinds of reasons why men read what I write but they know that my ministry isn't to teach them. This is clear and the women who accuse me of teaching men know this too. And no, I don't mind men commenting on my blog and social media sites. I like women to understand what men are thinking. Many of them have very good insight that we can learn from.
 The aged women likewise, that they be in behaviour as becometh holiness, not false accusers, not given to much wine, teachers of good things; That they may teach the young women to be sober, to love their husbands, to love their children, To be discreet, chaste, keepers at home, good, obedient to their own husbands, that the word of God be not blasphemed.
Titus 2:3-5