Anxiety Over the Election
Anxiety Over the Election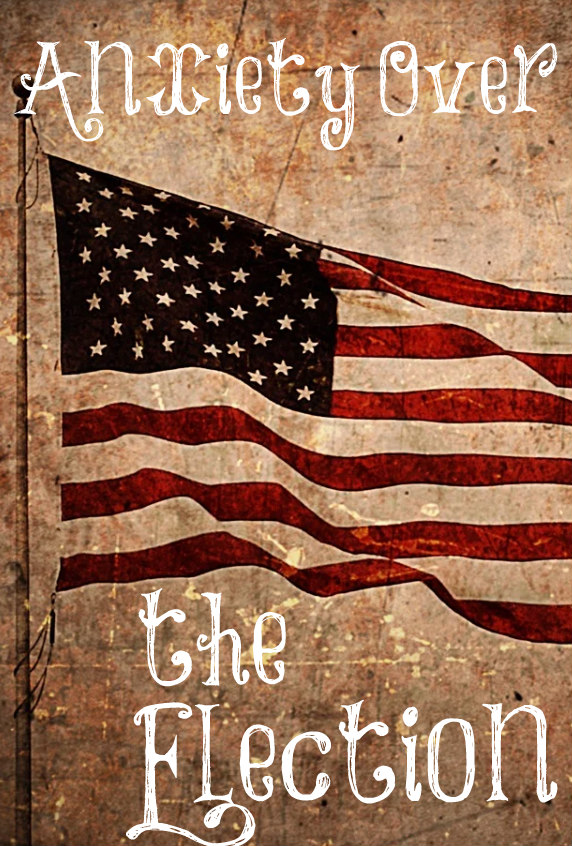 Many of you are anxious about the election being held today. It seems to be a battle between good and evil. Many things are at stake like the lives of the unborn, our freedoms, and basic human decency. We've prayed daily but still can't find peace about this. What are we to do?
I had my first radiation treatment yesterday. I was extremely nervous about it since my experience with Cyber Knife seven years ago was traumatic for me. I asked for prayer that I would experience the peace that passes understanding since the Lord has told us to not worry about anything but with prayer and supplication make our requests made known unto Him and the peace that passes understanding will guard our hearts and mind (Philippians 4:6). I repeated this over and over to myself. I wanted my heart and mind filled with His peace.
My first treatment wasn't nearly as bad as I thought it would be, thankfully. Yes, I was still anxious when they lowered the mask over my face and bolted it tightly to the table, but the treatment time was MUCH shorter than with Cyber Knife, the mask wasn't nearly as claustrophobic, and the new machine was much quieter. For this, I am thankful since I only have 27 more treatments to go!
Do I always handle anxiety perfectly? NO! I was a nervous wreck before my two brain surgeries, neck fusion, and radiation, but I can say, without a doubt, that the prayers of many carried me through, and God's grace is indeed sufficient. He promises to never leave nor forsake us.
In these tumultuous times where the future seems to be at stake, we must remind ourselves that God is still on His throne. He already knows who will win the election, and what our future holds. He wants us to continue to obey Him by loving Him and loving others. Teach your children His ways and to trust Him even through the dark times. If you think of past generations all over the world, most have had it SO much harder than all of us. Yes, we will all suffer on this earth. In fact, we are promised tribulation, but we can take heart because He has overcome the world.
Continue to love your husband and children. Show them that the joy of the Lord is your strength. Serve them with gladness; for when you are serving them, you are serving the Lord. Be kind to those around you. As our culture grows darker, we must shine brighter; for we have the God of the universe living inside of us. Our eternal future is secure in Him. We can rejoice in all of this and be thankful for the many blessings that we have regardless of who wins the election.
Let every soul be subject unto the higher powers. For there is no power but of God: the powers that be are ordained of God.
Romans 13:1