Is Socialism Good For Mothers?
Is Socialism Good For Mothers?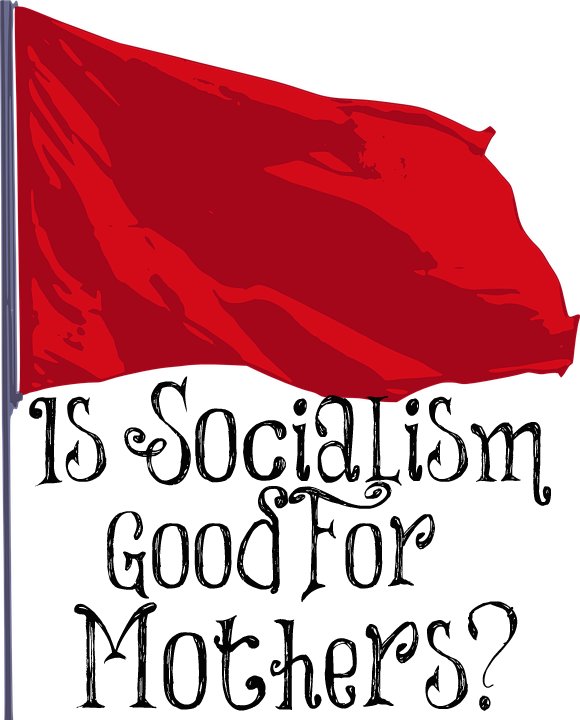 Women from socialist countries have tried to convince me that living in a socialist country is great! They have many months off after having a baby. They have free daycare and everything else. They have it made, right? Here's from a woman who lives in a socialist country:
"I live in a place where most women work. There is 'excellent' childcare in my country which means they're in free education from the age of two and a half years old. Why stop work for longer than the four month maternity leave they so generously give? You can even prolong it to five or six months if you're nursing. Infant nurseries are paid according to income, sliding scale, with assured wages for the childcare. It sounds like heaven. I know some of the women providing childcare and they are lovely, maternal women. But if a woman never unplugs, only seeks to 'organize well' so she can juggle everyone's expectations, and her own…
"How can she ever slow down enough to feel her desire to stop? To just rest. To be present without a thought of the next day's obligations? It makes for a lot of frazzled or self-righteous individuals. Families break up from stress. 'Why don't YOU fold the laundry for once!?' Affairs are a temptation. Women are robots full of loving words and timetables embedded in their routines. You need regular vacations to make it work. Absenteeism is rampant. Burn out common for both sexes and fewer families or women have babies. Or want them. Or plan to have them. Men are just sad or ready to take advantage of the increased money in the bank account.
"Most keep separate accounts and split in percentages. 'You make less so you pay the electricity; I'll pay the mortgage.' Super romantic, not. And the children are busy, in activities, busy, plugged into their peer group and antagonistic to parents. I spoke with one beautiful teen who told me she felt sad at times when her mother held consultations at home as a therapist, so she was out of reach down the hall."
No, women, socialism isn't good for mothers no matter how great it sounds. All it means is higher taxes (heavier burdens placed upon families), more government intrusion, and more mothers not home with their children. Socialism has never worked nor will it ever work. Just look how the government runs public schools and post offices. Their job is to protect their citizens, not control every aspect of their lives.
What is good for mothers is to have a husband who works hard for them so they can be home full time with their children. Children need and want their mothers. On yesterday's post, a woman shared in the comment section what it was like being raised by a mother who was a teacher. Her mother never had time for her and she felt abandoned. Our culture is in the mess it is in from mothers leaving their homes and not raising the next generation to be stable and secure individuals who contribute to society instead of take and are a burden.
For as the heavens are higher than the earth, so are my ways higher than your ways, and my thoughts than your thoughts.
Isaiah 55:9